Reasons to study abroad

Studying abroad is a common thing now. But quite a lot of people have inhibitions regarding studying abroad. They don't know when to apply for studying abroad. They don't feel good about getting relocated to a new place. They fear that problem could arise from monetary issues. I tried to stress upon the valid reasons of why one should be studying abroad. So anyone can read this and decide the right time to switch the academics to abroad.


Introduction
When you are thinking about your career, the location of your job should not be bothering you. You should always try to improve your academic records so as to have a bright future ahead. Academic institutes play a big part in polishing one's career. Sometimes you may face a situation where you want to pursue a major in a particular subject in your graduation, but no eminent colleges in India provide the same. It might so happen that although there is an institute in some other state, which provides the same course. But that college might not be a reputed one or might not have a list of maverick faculty. If you switch to some foreign university and study undergraduate or postgraduate course, you might never have to look back in career. You may get a job in your field of specialization, before you even complete your course. The pay package for a job in abroad is sometimes much higher than that in India. Thus, studying abroad is worth the effort for students.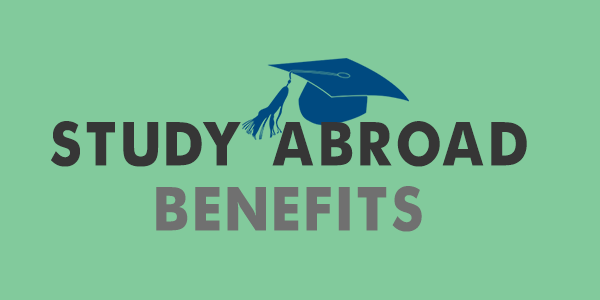 What is the right time to move abroad for studying?
This is very difficult to say or suggest. Normally it is never ideal to apply for a senior secondary course abroad. This is because the pre-college or senior secondary courses have different format in different countries all over the world. Such courses might vary in their duration also. In India senior secondary courses are 2 years long. You might have a school in abroad which stipulates 3 years for that same course. In that case you will have to waste an extra year. Keeping this in mind the best time to switch to an institute in abroad is at the time of pursuing graduation or post graduation. Undergraduate or postgraduate courses in most abroad institutes have the same duration as in India. In fact, the Ph.D courses in abroad universities are of lesser duration than in India. If you think of being a research associate in India, then you will have to pursue the course for 7-8 years. But in universities of USA or UK or Rome, the duration is of maximum 4 years. This restriction is so much rigorous that if a candidate does not study well and he is not able to come up with a novel thesis in the stipulated 4 years, then he will be terminated for the post of research associate.


Why should we study abroad?
First and foremost, we get to visit a new country. We get to meet new people. We must not restrict ourselves to a particular state or a particular country. Studying in abroad institutes are helping us in mixing with people of various backgrounds. It opens our thinking horizons.


You learn to adjust to various situations once you go abroad. Let me tell you that the biggest disadvantage of studying abroad is that the overall cost to study abroad is huge. Since in most countries you have to pay in US dollars, the price of the course or the home rent will all have to be paid in dollars, according to the current rate of dollars. If you can manage that amount by applying for the loan, you can become a part of a new culture. You will learn the food, dressing and other cultural habits of that country. You will learn to adjust to changes that you might not have even thought of India. This helps you in grooming you as a proper human being.


Speaking of loans, you can apply for a student loan to study abroad very easily. Some institutes provide scholarship for international students of third world countries. You can avail that if you can provide all your information correctly. You would also require three or more people who would vouch for the necessity for you to get a scholarship. The people whom you will mention as your reference personnel should hold prominent posts in government affiliated organizations.


The course curriculum in most universities in abroad is to the point. The curriculum stresses on theoretical knowledge and practical applications equally. A lot of universities provide you with faculties from all over the world. So, you get to learn a topic from the best person in that field.


Lots of job facilities are there in abroad. Quite a lot of institutes provide internships to the candidates at the end of the course. After you finish that internship, you can show your experience in other companies and get a job there. In fact, getting variety of jobs is the first reason for any student in India to study abroad.
Conclusion
I would like to conclude by saying I have only depicted the advantages and the basic reasons why people come to study abroad. In my next article I would mention how to survive in abroad countries in coping with the huge course fee and other expenses. I would also provide the information about how and when to apply for a visa to study in foreign countries in my next article. One last important thing is not to be afraid of moving into a new place. You will find a lot of people of your age and your experience opting for foreign universities. So you are not alone. Besides, look for genuine study abroad consultants, when pursuing study abroad plans.