Top 5 Courses to Study in Singapore

Singapore draws thousands of Indian students for its top courses in Management, Law, Engineering, Computer Science & IT and Banking & Finance. A bachelor's or master's can lead to research and future jobs in the financial, banking and technology hub of Asia.


Singapore is fast emerging as a popular destination for Indian students who want the excitement and exposure of a cosmopolitan culture and quality education side by side. International students are particularly being drawn to Singapore because of their management, finance and law programs. Here is a look at the top courses you can study in Singapore.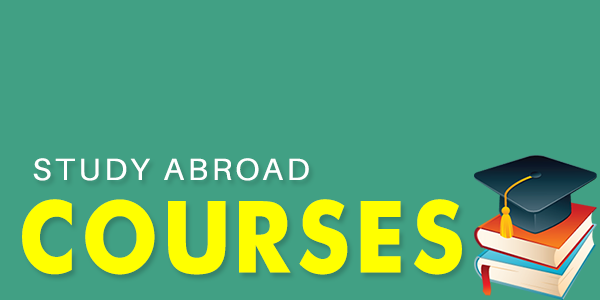 MBA
Singapore is hyper-connected and nearly all major global companies have a presence in the country. This is what draws hoards of management students to courses of durations that range from 10 months to 17 months depending on the university you are looking at. There are several management courses on offer to prepare you for the business world, including PG Diploma in Business Administration, Dual MBA, and Master of Business Administration in Aviation or in Treasury Management, Certificate in Management Studies and Global MBA etc.


Top 5 management universities in Singapore and course fees
SIM University offers 18 months management courses for a total fee of US$39,547
Nanyang Technological University charges US$55,000 for an year-long management course
National University of Singapore has programs that last 17 months for a total fee of US$62,000
Singapore Management University has a 12 month course in management that costs roughly US$62,200
The INSEAD management program is the costliest at US$97,893 for a period of 10months
Law
Studying law in Singapore will expose you to a curriculum that is very much in sync with the legal models of most countries. In other words, your Singapore law degree will be recognized in countries like UK, US, Canada, Malaysia, Australia and of course, India. Singapore also offers some of the best legal education in Asia, far superior to most Indian law schools. The LLB degree at the undergrad level is usually a 4-year program, but if you are already a graduate in any other subject, you can obtain your L.L.B in three years instead of in four.


Best Singapore universities for studying Law
National Institute of Singapore is recognized for LLB & LLM courses
Singapore Management University offers LLB and LLM programs
Banking & Finance
It is natural that being a financial hub for Asia, Singapore should have high-quality finance and banking courses for students. Banking and finance jobs are plentiful in the country, and there are plenty of opportunities to keep working in Singapore after your studies there. Banking courses are offered at both bachelor's and master's levels in several universities in the country as well as in the Polytechnics. A typical curriculum will introduce students to subjects like International Trade, Banking Law, and Financial Accounting etc.


Best universities, courses and fees for Banking & Finance
Bachelor of Business at Nanyang Technological University at an affordable cost of approximately S$17,000
Diploma in Banking & Finance from Ngee Ann Polytechnic for a total fee of S$7,500
Singapore Polytechnic offers Diploma in Banking & Finance for a fee of US$8,350
Global Master of Finance (Dual Degree) at Singapore Management University costs roughly S$92,700
Studying Banking Law at National University of Singapore will cost S$23,000
Bachelor in Business Administration (Finance) at National University of Singapore has a fee of S$18,000
Engineering
Engineering degrees are also reputed in Singapore universities and technical schools, two of which rank in the world's top 50 universities for engineering and technology. In fact, engineering is the second choice of most international students to the country, after management. An engineering bachelor's is of a 4-year duration, after which students can take up research on the basis of their engineering branch, or pursue masters. Popular engineering courses include: civil engineering, mechanical engineering, electrical engineering and bioengineering.


Fees, courses & institutes for Engineering programs in Singapore

National University of Singapore offers graduate, post graduate and doctoral courses. The course fee ranges between S$15,000 and S$37,000
Graduate, post graduate and doctoral courses at Nanyang Technological University cost roughly between S$30,000 to S$33,000
The fee at Singapore Institute of Technology for UG, PG and PhD courses is around S$34,800
Tuition fee at Singapore University of Technology & Design for undergraduate, masters and doctoral courses is S$23,800


Computer Science & ITSingapore is also home to some high ranking computer and IT-training universities. A degree in computer science will open up areas of research in exciting subjects like Computational Biology, Artificial Intelligence, and Systems & Networking etc.

Universities offering UG, PG & PhD in CS & IT

Singapore Institute of Technology
Singapore Management University
National Technology University
National University of Singapore
Singapore University of Technology & Design


Indian students who want to study in Singapore but need financial aid have several scholarship options open to them. These scholarships are available for public and private universities, the two main types of higher educational institutions in the country. Check the admission's office of the university you are planning to apply to, to find out more information about scholarships and fundings available to international and in particular, Indian students.