What you Should Know About Studying in Singapore

Singapore is attractive to students for its high-quality education, cosmopolitan culture and central role in the Asian business and technology world. Find out more about studying and working in Singapore as an Indian citizen.


Singapore has earned itself a reputation as an excellent destination for international students looking to study law, business management & finance, engineering & technology, social sciences, computer science and more. Not only have Singapore universities managed to climb into the top QS Rankings of universities in recent years, the country also has some of the best employer reputation scores in the world.

In other words, it is great to study and work in Singapore. If you are an Indian student, and like many other Indians, want to enjoy the education and employment benefits of Singapore, you can easily do so. There are several scholarships available for international students. And it is a direct flight away from many Indian cities, which is an added incentive.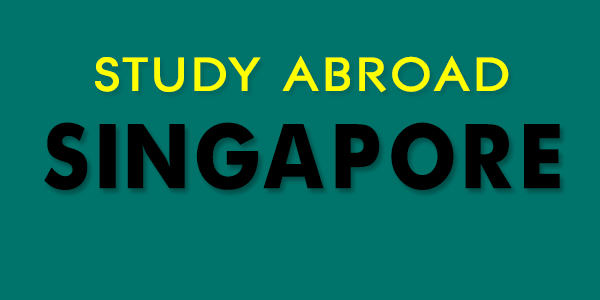 Before you head off to Singapore to study, you should be aware of how the educational system and the student visa processes work in Singapore.


Choice of University
Singapore has public and private universities to choose from, as well as polytechnics. Some national universities rank in the top QS Rankings along with some specialized polytechnics. As mentioned earlier, top courses that draw students to the country include: banking & finance, engineering, law, social sciences and computer science.

It is not surprising that banking & finance courses are so sought after since Singapore is the business hub of Asia. Many major corporations and all major banks have headquarters in the country. New business & finance courses have cropped up in recent years as a result, and jobs after study are plentiful.


Top 5 Singapore Universities
National University of Singapore (NUS) – Ranked 12 by QS World Ranking
Nanyang Technological University (NTU) – Ranked 13 by QS World Ranking
Singapore Management University – Ranks among the 50 best international universities for accounting & finance, and placed among top 100 universities in the faculties of management and social sciences
Singapore University of Technology & Design
SIM University
Costs of Education

Singapore is not the cheapest place to study in. According to HSBS, it seems that Singapore is the most expensive place to study in after Australia. This follows from the high cost of living – Singapore has topped the list of the world's most expensive cities to live in. Tuition fees at the master's level vary from S$24,000 to S$75,000 depending on the course you are taking. A 2-4 year bachelor's course can set you back by S$24,000 to S$40,000. Fee for 1-2 year Diploma courses is around S$8,000 to S$15,000. However, scholarships are available for talented students from universities and the Singapore government.


Admission Process
There is no single application deadline that applies to all Singapore universities. But in general, applications are to be sent in between March and June for most of them. If you are going for a master's degree, admissions will be typically conducted in two sessions, one in January and the other in August. Deadlines will also vary. Many foreign universities with campuses in Singapore may also have their own internal deadlines.

Many universities offer admissions on the basis of GRE or GMAT scores for MBA, GRE for some PG degrees, and TOEFL, IELTS or PTE for English language proof at undergrad and PG levels.


Scholarships
If you need funding, look up the Ministry of Education website in Singapore and you will find links for scholarships offered to international students. In recent years, the Ministry has been offering around $210 million scholarship to international students. One particular scholarship for Indian students is the SIA Youth Scholarship, covering hostel accommodation and an annual allowance of S$24,000. Also, check out individual universities for any scholarships that they offer international students.


Student Visa Process
When you apply to study in Singapore, you are given a Student Pass, which also works as a Student Visa. It is only given to full-time students who have been accepted by an institute in the country. You may also be able to use an approval letter from the Immigration & Checkpoints Authority (ICA) to enter the country in place of a visa if you have not yet received it but need to visit the country for admissions. To avoid such irregularities, it is advised that you apply for a visa at least one month before your course begins. The student visa varies for different levels of education but is usually processed in 10 days. Check out the ICA website for more information.

Depending on the university, you may be able to work in Singapore during your studies. If you want to work during holidays, you will need a work permit. After your studies are complete, you can apply for a Visit Pass (Long Term) for 1 year to seek work in the country.