How to get student visa to study in Canada?

Want to study abroad? Canada is one of the prominent destination students all over the world want to do their higher education. Here we are providing the guideline to get study Visa in Canada in order to do the higher studies in Canada.


Canada, occupying the northern half of the North American continent is now a popular study destination for students from India and other countries. Canada has a strong hold in the international student market and Canadian government and universities are keen to welcome more students from abroad. Universities in Canada offer world-class education. There are almost 100 universities in Canada, of which about half of them are featured in QS World University Rankings® 2014/15, and five are ranked among the top 100 in the world.

The very first process to study in Canada is to select the university from which you would like to attain your degree and to get selected. There is no centralized application process in Canada, and each university has its own policy regarding the admission process. Once you have selected your area of study and the university, you'll need to check and apply directly to each institution. The applicants are selected on the basis of their previous academic achievements or demonstrated experience. To apply for graduate study in Canada, you need to fill in an application form online, submit your qualifications and transcripts, show proof of proficiency in English, obtain letters of recommendation and also you will have to submit a resume. You will also need to write a letter of motivation explaining why you want to study in Canada, and what makes you a good candidate for doing so.

Tuition fees in Canada are less expensive than other major Anglophone destinations. In order to study in Canada, you will need to obtain a Canadian study permit, which will serve as a Canadian student visa for the duration of your stay. Canadian study permit is not needed if your course or program lasts six months or less.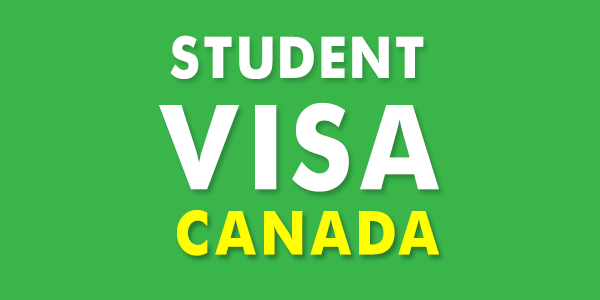 How to apply for Canadian study permit?

All international students will need a study permit to study in Canada. You can apply for a Canadian study permit either online or through a paper application, which can be obtained from the Citizenship and Immigration Canada (CIC) website (http://www.cic.gc.ca/english/study/study-how.asp). To apply online, you need a credit/debit card and the ability to create electronic copies of the supporting documents (i.e. scanner or camera). The visa office in your country will provide specific instructions about the documents you need to provide, this can vary depending on your location. For more details about how to get student visa to study in Canada, you can get help at your nearest visa application center (VAC) (http://www.cic.gc.ca/english/information/offices/vac.asp).


Step-by-step process for obtaining a Canadian student visa is as follows:
Firstly, you need to obtain a standardized letter of acceptance from a recognized higher education provider.
The next step is to get a Canadian student visa application package. It can be obtained either from the CIC website or by contacting your local visa office, or the Canadian embassy.
You will then receive a personal checklist code, valid for 60 days, which you will need in order to submit your application online.
When you are ready to apply, create a MyCIC account, where you will enter your personal checklist code. You will then receive your personal document checklist which allows you to upload and send your documents to CIC
Once you have your documents and application form ready and have paid your fees, you can submit your completed application to CIC.
You'll also need to obtain proof of sufficient funds to cover fees, living expenses and transport back to your home country, as well as having a clean criminal record and being of good health.
In case your application is approved by the Canada government, you will receive notification from the Government of Canada requesting for your passport. You can then submit your passport.
In India, VFS Global manages the Canada Visa Application Centre (CVAC). CVAC is authorized to provide administrative support services.
Canadian Embassy and Consulates Addresses in India

1.High Commission of Canada, New Delhi
7/8 Shantipath, Chanakyapuri
New Delhi 110 021, India

2. Consulate General of Canada
World Trade Center, 22nd Floor
26/1, Dr. Rajkumar Road
Malleshwaram West
Yeshwantpur
Bengaluru – 560055

3. Consulate General of Canada
SCO# 54-56, Sector 17 A
Chandigarh 160 017, India

4. Consulate General of Canada
Indiabulls Finance Centre
21st Floor, Tower 2
Senapati Bapat Marg
Elphinstone Road (West)
Mumbai 400013


VFS centre addresses

1. New Delhi
Canada Visa Application Centre
VFS Global Services Pvt. Ltd.
E-Wing, S-2 Level, International Trade Towers
Nehru Place, New Delhi-110019, India

2. Chennai
Canada Visa Application Centre
VFS Global Services Pvt. Ltd.
Fagun Towers , Second floor, No 74, Ethiraj Salai, Egmore, Chennai- 600008, India

3. Mumbai
Canada Visa Application Centre
VFS Global Services Pvt. Ltd.
Trade Centre 5th Floor, Bandra Kurla Complex, Bandra (East), Mumbai – 400051, India

4. Kolkata
Canada Visa Application Centre
VFS Global Services Pvt. Ltd.
Rene Tower, Building No. 1842, Rajdanga Main Road, Rajdanga, Landmark: Near Geetanjali Stadium Kolkata, 700107, India