Study in Canada: University of Toronto vs. McGill University

The University of Toronto and McGill University are Canada's two top universities which draw international students and faculties and offer globally ranked programs at various levels. Find out which is the right university for you to study abroad.


Many Indian applicants to who are planning to study abroad in Canada face a dilemma in their choice between McGill University and the University of Toronto. Both rank within the world's top 50 universities, according to the latest QS World University Rankings (of 2015/2016) and are considered Canada's top two institutions of higher education. Though at 24th place McGill University is 10 spots ahead of the University of Toronto in the worldwide rankings, Toronto University has a better rank by academics and has three campuses to choose from - Scarborough, Mississauga and Downtown Toronto (St. George). Rankings by employers are more or less at par, however. With the two universities generally performing neck on neck, selection between them is more or less a personal choice for those looking for overseas education.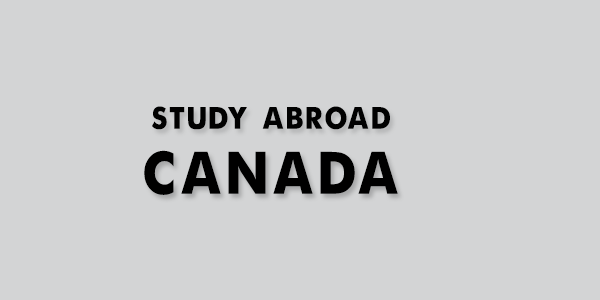 Comparison of General Strengths

Clearly both universities are leading Canadian institutions, but each has its strengths. The University of Toronto has a more culturally diverse faculty and a better student-faculty ratio. Recent research has shown that students benefit from learning in an ethnically diverse environment. But, McGill University is not far behind and equalizes the balance with its more diverse international student body and greater research impact (with higher research citations per member of the faculty).

When it comes to subject strength, both universities show similar results. Life sciences, humanities & arts, and medicine are the best at each university, followed by social sciences, natural sciences, and management. However, Toronto leads in engineering and technology, though in terms of rankings McGill is just a few ranks behind. Overall, both universities have a majority of their subjects featured in the global top 100.


Subject Strengths
University of Toronto:

When you look at the detailed ranking for each university, you will find that Toronto has excellent programs in nursing, geography, computer science, education & training, medicine, psychology, anthropology, English, earth & marine science, biological sciences, mathematics, and history. Its programs in law, sociology, modern languages, statistics and philosophy rank in the global top 20.

Other top courses within the global top 50 are - economics & econometrics, linguistics, chemistry, pharmacy, electrical engineering, politics & international relations, civil engineering, accounting & finance, chemical engineering, environmental sciences and materials sciences.


McGill University:

If you want to study mineral & mining engineering, McGill is the best choice. Programs for psychology, performing arts, law, linguistics, English, and medicine are also among the best at McGill.

McGill subjects taught that feature in the top 50 includes environmental sciences, politics, philosophy, earth & marine sciences, pharmacy, chemistry, biological sciences, agriculture & forestry and chemical engineering.

Notice that the universities have very similar subject strengths, though there are some differences. It is useful to compare the fees and policies at the two universities as well, before making a choice.


Comparison of Fee Structures

Both the University of Toronto and McGill University charge relatively high tuition fees when compared to other universities in Canada. It helps to remember that you get what you pay for, at these top universities. Then again, their policies are somewhat different.

If you are an Indian undergrad student at Toronto, expect to pay between CA$29,000 and CA$52,000 per year, though this may vary depending on your course. For master's courses and other graduate-level courses, you will find that tuition costs can vary significantly. Some courses cost as little as CA$7,000 while others can cost upwards of CA$46,000.

At McGill University, as an international student, you can expect to pay around CA$15,000 for courses in arts & humanities streams. If you are continuing with graduate education after your undergrads, you can expect to pay the same fees for your full-time master's course as you did for your undergrad program. For PhD programs, expect to pay a little over CA$14,000.

Financial aid is available at both universities, to international students. University of Toronto offers partial funding and research-based funding. You can find more information on funding for international students at McGill University's international student funding website. There are other sources where information on funding for students wanting to study abroad in Canada can be sought.