Google's Code to Learn competition Winners Name list

In this article, you will know the detail of Google India's Code to Learn competition 2015-16 Winners name and School list. Also learn how to participate in Google's Code to Learn competition for 2016?


We can learn many things from the students who are around us on how to achieve something big when small. Here you go for one of the live example in India. In support of Rashtriya Avishkar Abhiyan, enriching the spirit of scientific inquiry and creativity, Google India organized the Code to Learn competition for the young students across India. The contests brighten with over hundreds of entries from across India. Students from over 50 cities participated in this exciting contest. Nine students from across India were chosen as winners by a jury comprising of Scientists, Computer Engineers from Google, ACM India and IIIT Delhi.

The winners of Code to Learn competition for the 2015 edition were announced today (11th May 2016) at Shastri Bhawan by Smt. Smriti Irani, Minister for Human Resources. The details are as follows;


List of Google India's Code to Learn competition winners:


Classes 5 & 6 Code to Learn competition winners
Neerav Aiyappa, Class 5, Excel Public School Mysore
Aadi Kuchlous, Class 5, Inventure Academy Bangalore
Srikrishna Madhusudhanan, Class 5, BVM Global Chennai

Classes 7 & 8 Code to Learn competition winners
Dev Parikh, Class 7, Apeejay School, Pitampura Delhi
Arnav Satish Sindhoor, Class 7, Bangalore International Public School Bangalore
Bitthal Maheshwari, Class 7, Gagan Public School Aligarh

Classes 9 & 10 Code to Learn competition winners
Shyam, Class 9, St.Michael's Academy H Sec School Chennai
Arjun S, Class 10, Velammal Vidhyashram, Surapet Chennai
Annanay Sachdeva, Class 10, The Heritage School Gurgaon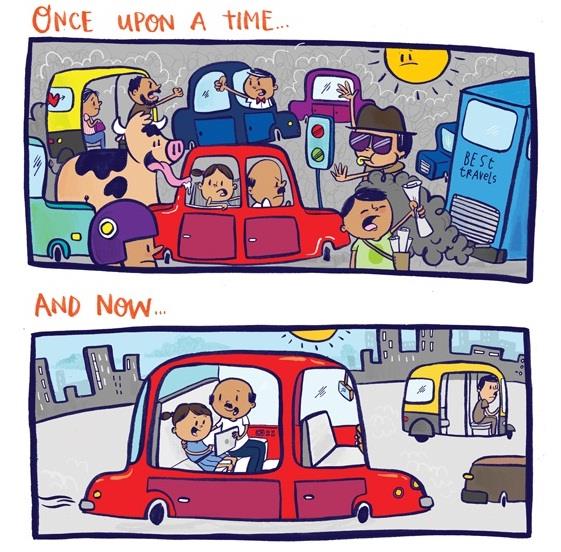 Image courtesy: Google India's Code to Learn website

In this event, Smt.Smriti Zubin Irani, Minister of Human Resources, congratulating the students, said "India's future is in the hands of this young tech generation. We must empower them to effectively use technology to better their world and of the society they live in. I am hopeful some of these students, not just those who won but all those participated will further pursue academic and research in the technology domain and make our nation proud. I will encourage Google to sustain and scale this".

Mr. Chetan Krishnaswamy, Country Head, Public Policy, said, "We thank the HRD Ministry for their support towards the contest and are looking forward to seeing the innovation and creativity that students will present to us via their projects. Who knows which one of the innovative students in India will go ahead to create something as revolutionary as a self-driving car?"

"Traditionally programming has been associated with learning a programming language, writing lines and lines of code and spending a lot of time debugging it. But, at Google, we believe that students can actually be introduced to programming and Computer Science in a much more fun and engaging way," he added.

As many knows, several tools and methods for introducing programming to school students have been around but two of the most prominent of those are Scratch: https://scratch.mit.edu/ and App Inventor: http://appinventor.mit.edu/ - both developed at MIT. Students can create a wide variety of projects that include Games, Animations, Story-telling and even Android apps; all of that without writing even one line of programming language code! with using these two apps / tools for Smartphone.

The Minister also launched the 2016 edition of the Code to Learn contest. If you would like to know how to participate in Google's Code to Learn competition for 2016? Then go ahead. Starting today, Parents or legal guardians of students from class 5 to 10 can register on the student's' behalf on the contest website https://codetolearn.withgoogle.com/explorer. Students can create their projects in Scratch or App Inventor and submit them on the contest site. Project Submission will be open from 20-Jun 2016 to 31st Jul 2016 to submit their projects.

For more detail, you may visit the contest website https://codetolearn.withgoogle.com/explorer for registration process.

About Google Inc.
As you know, Larry Page and Sergey is the founder of Google which they began their journey in September 1998. The company has grown to more than 50,000 employees worldwide, with a wide range of popular products and platforms like Search engine, Maps, Gmail, Ads, Android, Chrome, and YouTube.