What is DAAD and how it is helpful for study in Germany?

Planning to go Germany for your studies and searching for proper guidance? You will find some good references from the below article that will help you in all aspects of University selection till scholarships.


German Academic Exchange Service (DAAD)
First of all, please do not get confused as the full name is not matching with its abbreviation. The abbreviation is from its German name, that is- Deutscher Akademischer Austauschdienst. It was founded on 1st January, 1925 and got closed in 1945 for some undisclosed reasons. After 5 years, it was refounded in 1950 and till date it is successfully working.
It is the largest supporting organization from Germany for International education.
It is federally funded and is self governing private German organization founded by institutes of higher education, Germany.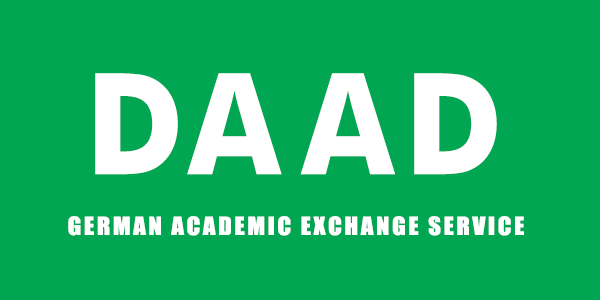 Please note, it is not an educational institution, but provides proper guidance and support for education in Germany. It represents around 365 German education Institutions which includes Technical Universities, Science Universities and even art colleges.


In what ways DAAD is helpful?
DAAD gives merit-based grants every year towards the study and research in Germany. But for this, the university selected for must be accredited German Institute. It not only supports International students, but also support German students by awarding grants to scholars in studies and research out of their own country.


What is the approximate budget for scholarship
It has an annual budget of around 400million Euro which may slightly vary on a yearly basis. Its support around Fifty Thousand students every year from different types of courses. Some of these students are from long term courses and are having long term scholarship benefits.


Scholarship details
DAAD offers more than 200 scholarships for International students and it is difficult to mention here about all the scholarships. Interested candidates can find the details at Scholarships available at DAAD


How to apply for scholarship
The application procedure may vary slightly depending upon the scholarship selected, but the basic steps will be similar as mentioned below-

The first step is to register on the DAAD portal for online application. Then you need to select the chosen scholarship program and then the option "Application portal" available in the scholarship database at "www.funding-guide.de". The tab for particular scholarship is visible only when the DAAD opens that scholarship program.
NoteIf you face any technical difficulty, please write to- "portal@daad.de"



While submitting your application, you need to enclose some documents. The of list of documents can be obtained from Call. Applicants need to upload these documents online along with the application. Only the references and work samples are exceptional in this case and need not to upload online.
In some rare cases, the individual documents like academic certificates can be submitted later.



After successful submission of applying online, you will receive an acknowledgement receipt that your application is successfully submitted. You will also receive an email on your registered mail id about the same application submission confirmation.



After online submission of application, you need to take a print out of your "Application Summary"generated in the portal and enclosed it with the documents which are not to be uploaded online. This bunch of documents is to be sent to the specified address in an application before the application deadline indicated in the Call of applicant by post. Here, you need to take care about the number of copies to be submitted and order in which the documents to be submitted. These details are again available on the Call of the applicant and may vary from one scholarship program to another.
Note- Do not staple the documents and submit them in a file.



After successful submission of application and other documents, it is the time for pre-selection. This pre-selection is made in the home country of the applicant by specifying pre-selection committee. This committee may include lectures from local universities, they may be former DAAD scholarship holder or may former scholarship holders from German universities.



The final decision is taken by an independent committee of teachers from German universities. They also take expert advice on respective subjects where ever it is required. DAAD employees do not have any role in the final selection of candidates for scholarships.


While submitting your application, you need to keep some important points in mind-

Do not staple or bind the documents, rather submit them in a file arranged in specified sequence and in specified no. of copies.


The application can be submitted either in English or German language unless it is specified in the call.


Requirement of language certificate must be checked in Call before submission of application.


Keep the last date of application in mind and submit the documents within the specified dates.