Some useful tips to overcome stress

The most common mechanical word uttered by every individual in present day is stress. But maximum people just try to find a solution for this problem without thinking deeply about this problem. In this article I have given few suggestions and ways to deal with stress in our daily life.


Introduction
At present most people in the world are feared by a small word "stress". The word appears to be very small but its affect is magnanimous on human life. Students feel stress to accomplish and maintain good academic record in their education with great competition around. Degree holders feel stress to face competitive exams to get a good job in their life and Corporate Officers feel stress in the working environment in which they face deadlines, decision making issues and difficult targets to reach in a time bound period. Some important methods and ways are discussed below to overcome the devil of "stress" so that one can excel in their life.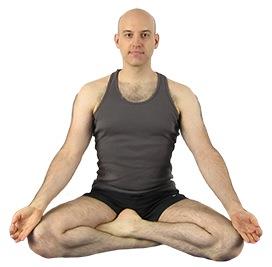 Image of Siddhasana to relieve stress (Image courtesy:- http://en.wikipedia.org/wiki/User)


Developing self confidence
Stress is the common factor faced by students, job seekers and job holders in this competitive world. The stress found in these people is mainly due to comparing their caliber with other similar peer group and thinking over and above the competitive levels they have to face in their field. One of the way by which one can overcome this stress problem is developing positive self confidence within themselves. Along with this positive attitude, one has to avoid degrading themselves by comparing with others and thinking negatively about the tough competition they have to face to excel in their life.


Complete your tasks systematically
Every individual, whether a student, a politician, a teacher or an officer has to do various assigned tasks regularly. Some individuals get feared and worried by simply imagining the tasks they have to complete. So such individuals don't even start any work because of fear and thus they accumulate loads of work in their account which finally push them into stress. Similarly a student will accumulate lots of topics to be studied till just before the time of examination which on seeing puts him or her into lot of stress. Any body can overcome such stress by accomplishing the tasks by doing them little by little regularly and systematically. Students can learn the topics little by little daily and one should avoid accumulating them to complete at the last minute which leads to stress. So completing the tasks little by little than doing the whole task at once will relieve you from stress.


Inculcate stress free life styles
Developing good personal relationships with family members, relatives, friends, neighbors, at work place etc. will help to relieve from stress through various ways. Don't think over and again repeatedly for taking small decisions which increases the stress levels of an individual. Interact and share your ideas about the issue with your close members to take decisions. Visit new places, go for a movie or go for outing to short picnic spot along with your family members or friends to relieve from stress. Visiting your most trusted God's temples also will help you to get relieved from stress.


Start with easy tasks to complete
Students or any body mainly face this stress problem while they are facing various different tasks to complete in less time. At this time one has divide the different tasks into simple, medium and difficult. So one has to start completing tasks from simple ones to difficult ones. Completing simple tasks will build confidence in an individual to accomplish difficult tasks.


Move along individuals with positive attitude
If we move along people with negative attitude will affect our self confidence levels and also rate of accomplishing our tasks successfully. So to avoid stress problem in our life, one has to to keep such people distant away from us. Make friendship with people who boost your self confidence in a positive way and people who always look positive in resolving a problem.


Use Relaxation techniques to avoid stress
When you are facing stress problem use different relaxation techniques to overcome it. Stop the work or if a student learning at once and then listen to your favorite music, watching your favorite movie on TV or do some gardening work. Going regularly an hour for swimming, playing an outdoor or indoor game, involving daily an hour in Gym or Yoga definitely will reduce stress levels in an individual.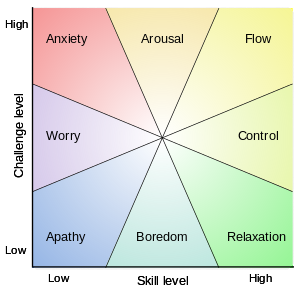 Relaxation (Psychology) of Stress (Image courtesy:-en.wikipedia.org)


Some tips to avoid stress

Here below are some important stress relieving ideas and tips:

Every individual needs daily a sound and uninterrupted quality sleep of 6-8 hours. Remember sleep is the best reliever of stress.
Start your daily activities with an interesting activity which keeps you happy throughout the day.
Write the important tasks to complete on daily basis in your diary and follow the time schedule strictly.
Keep your self cool in all the situations and create yourself peaceful atmosphere around your working atmosphere.
Develop co-cordial atmosphere among your family members, members at your work place, relatives, friends and neighbors.
Visit your favorite interesting destinations, temples, picnic spots etc. to avoid stress in your routine life.

Stress always stands as a hindrance in achieving or reaching goals and meeting success. But every one has the ability to overcome stress by following above stress relaxation methods and techniques. Make your life happy by following above tips and stress relaxation techniques.