Scholarships to Fund Your Economics & Finance Studies Abroad

Education in some of the best universities abroad can be very expensive. Luckily, scholarships can help to lessen some of the burden. Find scholarships in Finance and Economics at top destinations around the world for students and professionals.


Courses in Economics and Finance are very popular among Indian students going for higher studies abroad. Continuing education for experienced professionals in the finance and economic development fields also motivates many Indians to travel overseas. Destinations like UK, USA, Singapore and Australia have excellent programs in these fields, along with generous scholarships to invest in outstanding overseas students who want to pursue their dreams and bring their talents with them.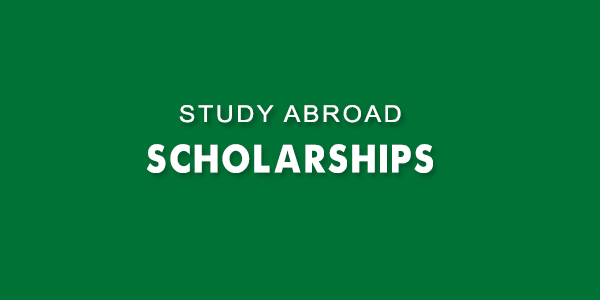 UK Scholarships
Westminster International Scholarships (Master's)

The Westminster International Scholarships fully funded scholarships are offered to international students from developing countries, for any full-time Masters' program (except MBA) at the University of Westminster.

The awards cover full tuition, accommodation, return flights and living expenses. Eligibility requirements to apply include a First Class Honours, financial need and development potential. Applicants can only apply after they have received confirmation of their acceptance at the university.

Deadline: Applications for January 2017 session will be accepted until 14 October 2016.
Commonwealth Shared Scholarships (Master's)

The Commonwealth Shared Scholarships are funded by the UK Department for International Development (DFID) for Master's study in any discipline (except MBA) and offered to students from developing Commonwealth countries. The aim of the scholarships is to contribute to UK's aims of international development. Priority is given to students who have not studied in the UK before.

There are certain participating universities offering courses in finance and economics where the scholarships can be applied. Programs at universities that have participated in the past include MSc in Public Finance Management at SOAS, University of London, MSc Finance at the University of Strathclyde, MSc Finance (major in Economic Policy) at the School of Oriental and African Studies, University of London, MSc Agricultural Economics at the Imperial College London at Wye etc.
Over 200 scholarships are offered under the program. Eligibility requirements include holds a bachelor's degree of at least 70% and financial need.

Deadline: Applications are currently closed. Each university has internal closing dates but most fall before 1 April.
US & Canada Scholarships
Hubert Humphrey Fellowships in USA for International Students (non-degree professional)

This non-degree Fulbright program places experienced professionals in various fields at participating US universities for courses that include conferences, practical work experience and networking opportunities in various fields including Finance and Banking & Economic Development. The purpose of the program is to encourage exchange of knowledge and problem-solving of issues that are the common concerns of USA and in this case, India.

The award covers tuition and fees at the host university, any pre-academic English training required, living allowance, establishment allowance, return air fare etc. The applicant cannot choose their host university. Eligibility requirements include an undergraduate degree, at least five years of full-time professional experience, leadership qualities, limited experience in the US and record of public service.

Deadline: The Fulbright program has a deadline of June 15, 2016.
York World Scholars, Canada (Double Major Bachelor's)

This program offers 3 international students each year tuition waivers of up to CA$20,000 at York University, provided they apply for double majors in combinations including Finance & Business Economics or Economics and Political Science, among others. Applicants with GPA of 80% or more will also be eligible for scholarships of up to $2500.

York University is a popular destination for Indian students, with 860 Indians in the 2013-2014 batch. Applications must be accompanied by two statements of interest explaining your choice of the subjects for double major and your hopes for the future.

Deadline: Currently closed, but usually closes in April for the September session.
European Scholarships
DAAD Scholarships for Development-Related Postgraduate Courses, Germany

Generous stipends of 750 Euros monthly (for Master's students) or 1,000 Euros monthly (for doctoral students) along with health insurance, travel expenses etc. are offered every two years by DAAD (the German Academic Exchange Service) to young professionals from developing countries. Applicants must be enrolled in German universities at eligible courses. These courses change every two years.

Scholarship is offered for 12 months to 24 months, depending on the duration of the program. Eligibility requirements include employment either in a private or public company in a planning and developmental role, a Bachelor's degree, at least two years of work experience, outstanding academic results. Courses may be in English or German, depending on which TOEFL or IELTS test scores (for English proficiency) or TestDaF4 or DSH2 (for German proficiency) will be required as proof of proficiency in language of instruction.

Deadline: Applications for 2016 are open. Deadline varies depending on course, but is typically between August and October.

Besides these, other scholarships such as the Schwarzman Scholars Program at Tsinghua University (China), ETH Zurich Excellence Masters Scholarship (Switzerland), the Umea University Scholarships for International Students (Sweden) and others are also available.