New Zealand Commonwealth Program for Postgraduate Courses

The New Zealand Commonwealth Program offers scholarships to postgraduate students below 40 years with at least 65% in their bachelor's or Master's degree to pursue higher studies in the country. Details of the scholarship are available here.


New Zealand is an emerging destination for Indian students and other international students interested in overseas education. The hospitable country with its beautiful locations and proximity to India (in comparison with US or UK) is a big attraction for students keen on studying abroad. But, costs of education in New Zealand can be expensive. For Indian students, the New Zealand Commonwealth Program for Postgraduate courses offers a way to finance postgraduate studies in the country.

Offered by the New Zealand MFAT (Ministry of Foreign Affairs and Trade) to students from the developing world, the scholarship allows awardees to choose between the top eight New Zealand universities: Auckland University of Technology, University of Auckland, Victoria University of Wellington, Canterbury University, Massey University, University of Waikito, University of Otago, Lincoln University.

Note that the Commonwealth Scholarship and Fellowship Plan (CSFP) of which this scholarship is a part, is an international program with several member governments who offer scholarships and fellowships to citizens from other member countries, typically developing nations. The programs were established in 1959's first Commonwealth Education Conference.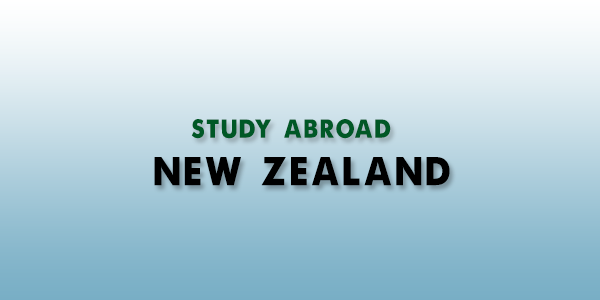 Scholarship Covers

The scholarship is generous but limited to certain course fields at the Master's, Post Graduate Diploma or Doctoral levels that support priority development sectors. The priority areas of study that it covers include Agriculture, Renewable Energy, Disaster Risk Management, English Language Teaching, Environmental Studies, Fisheries, Food Safety and Biosecurity. The aim behind the scholarships is to meet the home countries' human resource development needs.

The scholarship covers tuition, travel expenses, living expenses, visa processing fee, course costs, medical insurance, and offers an allowance of NZ$1,500. In addition, it funds reunion travel for students who need to travel back home to India if they have dependents there.


To Apply

To apply, you should be a maximum of 40 years old on May 31 of the year you are applying in. You should also have scored a minimum of 65% in your bachelor's course (if you are applying for Master's) and in your Master's degree (if you are applying for a PhD). You are also required to be a citizen of India and to have been living in India for at least two years before the date of your application. Note that you cannot transfer from one tertiary funding program to the Commonwealth program and also should not have had an Australian or New Zealand government scholarship terminated in the past.

Application to the scholarship can only be made through the nominating agency in India. Nominating agencies (in India it is currently the Ministry of Human Resource Development's Department of Higher Education) pick a candidate from the applicants.

To apply, you need to send the downloaded application form along with recent passport size photos to the:
Section Officer (ES.4 Section),
Scholarship Division,
Ministry of Human Resource Development,
Department of Higher Education,
West Block-1, Wing 6, 2nd Floor,
R.K. Puram, New Delhi 110066.

If you have sent the application online, you still have to send another hard copy to the address above along with all the documents that are required. The application deadline is usually the end of May. If you have any queries regarding the scholarships, you should write to the nominating agency mentioned above.