Scholarships to Fund Your Ireland Education

Ireland offers several scholarships for Indian students at its top universities including DCU and NUI Galway. These scholarships are funded by the Irish government, to woo top talent for research in the country.


Ireland is a beautiful country with excellent courses that often match the quality of courses offered in the UK. More Indians are being made aware of Irish study opportunities for their higher education abroad. Ireland is voted as one of the friendliest countries in the world, and each year around 1,000 Indians find out how true this is. Also, there are 4 Irish universities which rank in the top 1% of world universities, and top Irish universities include

Of these colleges, University College Dublin and Nui Galway have a large proportion of international students. Indian students can apply for scholarship to help them meet the costs of studying in Ireland. Most Irish institutions offer a limited number of scholarships for international students. Charitable trusts and private institutions can also supplement costs with study grants.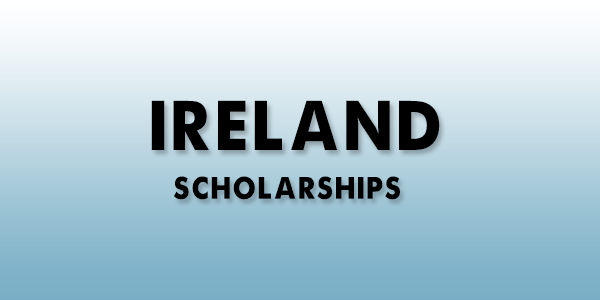 Popular Irish scholarships include:
NUI Galway Government of Ireland Scholarships
Dublin City University's (DCU) Government of Ireland Masters Scholarship (offered to one Indian student)
The Undergraduate Awards
NUI Galway Government of Ireland Scholarships

Co-founded by the Irish government and offering full tuition waivers plus a year's stipend of €10,000 to cover living expenses, this is a generous scholarship offered to students of certain fields. Galway is a world leader in the areas of medical device manufacturing, bioinnovation and bioengineering, software engineering and informatics. Scholarships are therefore offered to Indian applicants entering select Master's programs at NUI Galway. Applications are to be accompanied by a 2000-word essay describing the applicant's interest in studying in Ireland, how they foresee their future relationship with Ireland and how they will promote links with Ireland during their study and as an alumnus. Applicants are required to have been accepted into a Taught Master's Program before they can apply for a scholarship.


Private Scholarships to NUI Galway

Private charitable scholarships like Sir Peter Freyer Special Merit Scholarship 2016 and the Max Arthur Macauliffe Special Merit Scholarship have also been offered to Indian students in recent years.

Two Freyer scholarships offering a full fee waiver of €13,750 are offered to Indian students applying to academic programs in ICT, bioinnovation and science at the Master's levels. MScs in subjects like Water Resource Engineering, Neuropharmacology, Preventive Cardiology and others are also covered.
The deadline for courses beginning in September 2016 was February 2016. The application also needs to be accompanied by a statement of purpose of 2000 words.

Three Macauliffe Scholarships offering a full fee waiver of €13,750 - €13,250 are available to Indian students for all areas of study offered at the NUI Galway. Applications have closed for the September 2016 session. However applications are accepted on a rolling basis, so students can keep applying.


DCU Government of Ireland Scholarships

The Dublin City University offers one scholarship with a full fee waiver along with a €10,000 grant for living costs. It is offered to applicants for postgraduate courses such as MSc in International Relations, MSc in Computer Science, MSc in Bioprocess Engineering and MSc in Management. DCU is a top Irish university and has been offering high quality education since 1989.


The Undergraduate Awards (UA)

These awards are offered for all international students entering Irish universities at the undergrad level of study. These are merit-based scholarships for which applicants must submit an essay or project along with their coursework online. Selected candidates will be invited to Dublin for felicitation with a medal and the opportunity to be a part of the UA summit. Winners will also have their work published and recognized, giving them an advantage in applying to top postgraduate universities.

Other scholarships from Trinity College Dublin, Waterford Institute of Technology, DCU and the University of Limerick are offered to woo international students and Indian/Asian students in particular to research-based programs in Ireland.