Study Baking and Pastry Making in France

France is home to culinary schools where many Indians learn bread and pastry making, before joining the hospitality industry or opening their own business in India. Find out more about top courses in France.


Students from around the world travel to France to learn the art of cooking, baking and pastry making. Many of these courses are taught in English, while other courses in French offer English translations to woo an international audience. From certificate and diploma courses to professional courses for current chefs, France has excellent baking courses to offer Indian students who want to perfect the art of baking and pastry making and establish a food business back home. If you are an Indian student wanting to hone your professional culinary skills at an overseas institute, then France is the place to head. Some of the best baking and pastry making schools are located in France.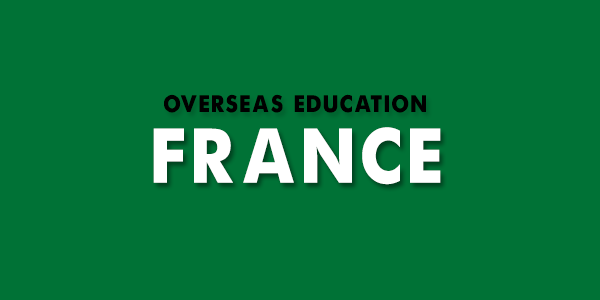 Boulangerie Diploma, Le Cordon Bleu

Internationally recognized and prestigious French cooking school, Le Cordon Bleu Paris offers training in making artisan breads and bakery products in their Boulangerie Diploma. A boulangerie is a French bakery where breads are sold. The program is taught in French (translated to English), and runs for 6 months with a 2-month internship. During the two course levels – basic and advanced – students have 280 hours of class with theoretical lessons, practicals, visits to boulangerie-related places, conferences etc. Students learn how to work with the flours used in France, dough kneading techniques, how to make Danish pastries and other breads like croissants, boulangerie decoration and more.

The course is open to anyone who is looking to work as a baker, as a boulangerie employee or artisan, or any chef looking for a career change to work in the field of bread-making. It is enough to be a high school graduate to apply, but entrepreneurs and future professionals are given priority.

After the course students can find work in a traditional French boulangerie or production business in France, or in India. During the mandatory internship, it is necessary for students to speak and understand French, so many students take language lessons during the course or earlier.

Typically four courses are held every year, either standard or intensive. Course fees are € 13,000.00. Fifteen to 18 hours of classes are held each week in standard courses, while intensive sessions can hold classes for 30 hours a week. Shorter certificate courses in Basic and Advanced Baking are also offered.


Intensive Professional Program in French Pastry, Ferrandi Paris

Ferrandi is a leading French culinary school which offers thorough courses in French Pastry and Baking. The Intensive Professional Program in French Pastry is a 5 month course taught in English, with 3 to 6 months of internships. Students learn the art of making cakes, tarts, sweets, desserts, ice creams and also the basics of French breads and Danish pastries (viennoiseries). The program in bread baking lasts 10 weeks with an optional 2 month internship.

Students on the program can work at their own workstation in Ferrandi's state-of-the-art kitchens and facilities. Professional excursions are organized. Both courses are taught in French and English, while the bread baking course also offers opportunities to learn professional French and gastronomic terms during the course.

Applicants must be 18 years of age and high school graduates. Students who have had previous training in restaurant management or cuisine will need to find out if they are eligible. There are two intakes for the Pastry course (in September and February) and one for the bread program (in January). Applications are accepted on a rolling basis. Tuition (excluding living expenses) is 12,000 Euros for Bread Baking and 21,000 Euros for Pastry Making.

Other baking programs for chefs, beginners and professionals who want to study abroad in France include short term courses at the Ecole Lentre, 8 week courses at Ecole de Cuisine Alain Ducasse, pastry diplomas at Les Ateliers Ferrieres (admissions for September intake are open), and French chocolate and confectionary arts at the Ecole Nationale Superieure de Patisserie in Lyon, France among others. Most of these programs are not difficult to get into, but international seats are limited so it is advisable to apply early.