The Charles Wallace India Trust Scholarships in Arts & Humanities

The Charles Wallace India Trust scholarship offers many grants, scholarships and fellowships to Indian scholars and professionals who want to pursue research or higher education in their chosen area of arts, humanities and art conservation in an overseas university.


Mid-career professionals and students who want to pursue certain programs in the arts & humanities from a university abroad can apply for the Charles Wallace India Trust (CWIT) scholarships and fellowships through the British Council. Named after and established on the instructions of an Englishman who lived and worked in Calcutta, in the 1900s, the funds started in 1981 have helped over 2700 Indians achieve their goals of understanding the arts, humanities and heritage of a country they are studying in.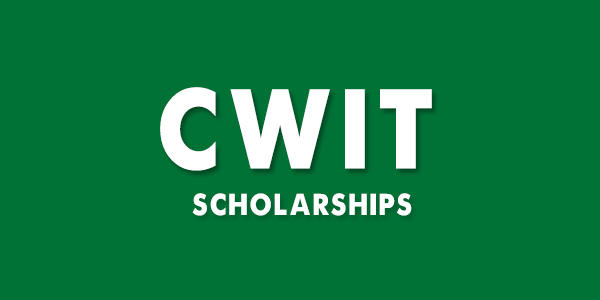 The scholarships are offered for courses that range from three months to a year, to Indian citizens living in India, wanting to study abroad. Requirements and awards vary depending on the course you are applying for. In order to apply for most grants, you should not have received a CWIT grant in the previous 5 years before application.


CWIT Long Term Awards

10 Long Term awards are offered each year to Indians between 25 and 38 years of age, interested in the Arts & Heritage conservation, with a prior degree/diploma or professional qualification. Candidates with work experience are given preference. Awards cover costs for 2-3 months to a maximum period of a year. They cover tuition, accommodation and living costs in the UK, and partial costs of airfare. Fields of study it covers include Art History, Visual Arts, Performance Arts, Film, Design (not Architecture), Photography etc.

Deadline for application is 30 November 2016.

For the Long-term awards, there are certain important things to remember.

Application should be submitted in hard copy to any British Council branch between the start of July and through October.
The application should be accompanied by a Statement of Purpose (SOP), which is very important. It should be of 2 pages at most and explain the meaningful use the applicant will make of their study after returning to India.
A portfolio in DVD or CD format should accompany the application, along with an IELTS certificate.
Short Research & Professional Visits

10 to 15 grants of up to £1400 for short research visits to the UK are granted to professionals and academic scholars (between 25 and 45 years) in the fields of arts, humanities and heritage conservation. Grants are usually enough for visits of up to 3 weeks. International fares are not covered. Fields sponsored include Literature, History, Archaeology, Philosophy, History of Art, Creative Arts, and Performing Arts.

Application deadline for 2017/2018 grants is 31 December 2016.
Residency for Writer-Translators

These fellowships are offered to writer-translators for a 3-month residency in various universities (for 2016 it is the Aberystwyth University in Wales) working on a prose, non-fiction, poetry, essay or drama project that combines translation and writing.

Deadline is 29 April, 2016.
Artists Residencies

A few artist residencies are also supported by CWIT – the Gasworks International Residency Programme, collaborations with the Delfina Foundation and research authorized by the Nehru Trust for the Indian Collection.

Other grants are offered for the final year of Doctoral study in the UK, Museology placements, and the Royal Court International Playwriting residencies.