Free Master's in International Health/Molecular Medicine in Norway

Norway public and private universities offer free education at higher levels of study to national and international students. Find out more about applying to study the MSc program in Molecular Medicine/International Health offered at NTNU.


Indian students who want to study abroad do not usually think of applying to Scandinavian institutions. But Norway has a high quality education system, a society with a strong bent for research and innovation, and around 70 private and public institutions of higher education. Norway is also one of the leading European countries that conform to the Bologna Process of higher education.

In addition, Norwegian state universities and university colleges do not charge tuition fees at all levels of study. In particular, the country offers a high quality Master's program in the field of molecular and cellular biology - the Master of Science in Molecular Medicine/International Health – is offered by the NTNU (Norwegian University of Science and Technology). NTNU is a public university that ranked at number 276 in the world, according to the Times Higher Education Guide. The university specializes in the natural sciences and technology, though also offering courses in other disciplines.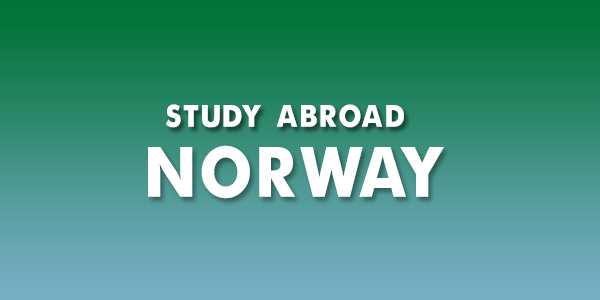 About the Master's program

The Master's program in question is a full-time two-year (120 credit) course which is taught in English, at the Department of Laboratory Medicine, Children's and Women's Health at Trondheim. Molecular medicine is a cutting-edge field of medicine and the course aims to help students gain a better understanding of the changes, failures or disease affecting normal cellular processes. The applications of the areas of study are in both research as well as in practical clinical work. Students will come away from the course with a better understanding of the diagnostics, processes and treatments of diseases.

During the course, students work in the high-tech lab of the Trondheim campus, and also work side by side with researchers from St. Olav's Hospital and Sor-Trongdelag University College. All enrolled students are required to participate in a mandatory Health, Safety and Environment Training.


Eligibility

The MSc program is highly competitive, with only 30 seats on offer. Priority is given to applicants who have a Bachelor's or another first degree in biomedical science, biology, chemistry or other relevant subject with a strong background in cell and molecular biology. Applicants are also required to score an average of at least 70% (Distinction or First Division depending on which university you have studied under) or an equivalent of Grade C. You also need to show proof of English proficiency with IELTS or TOEFL scores. You also need to provide financial guarantee in order to obtain a residence permit in Norway.


Career Prospects

The career prospects after completion of the MSc in Molecular Medicine are various. Graduates can seek technical executive jobs and jobs involving practical clinical work in hospital labs, as well as prestigious positions in BioTech/MedTech companies and pharmaceutical companies. Registered doctors in India can use their time during the program to prepare for the licensing exams of other European countries so that they can practice there.


Other Details

As mentioned, there is no course fee involved in the MSc program. Only living expenses of 500 Euros per month will be required, making it a very attractive program in an exotic destination. However it should be remembered that costs of every living in Norway are high, so your finances will need to be managed accordingly. The deadline for the current year has gone, but it is generally 1 December for international non-EU/EEA students. Keep an eye on the university website for opening of applications for 2017-2018.

Other universities that offer free medical, health and nursing courses include the