How to Take Up Overseas PhD After Bachelor's in the US

It is possible to do a PhD without having to do PG. Indian students who have completed their bachelor's degree can directly apply for PhD to some US universities. Find out more about requirements and universities that accept direct PhD applicants.


One of the biggest reasons for Indian students to head for overseas education at doctoral levels is the generous funding that research and development receives in the US. In addition, there is the option to fast-track to a doctoral program without having to complete a standard 2-year Master's program as is the normal route to PhD in most countries. Many US universities offer students the ability to take up PhD right after completing their Bachelor's program. In many cases, the PhD program is integrated with Master's.

These combined Master's and PhD programs let you obtain a Master's degree on your way to working for your PhD. In general, the Master's program goes on for two to three years, and after that students can continue with their PhD studies. The advantage of these courses is that there is no need for going through the admission process for Master's and doctoral courses separately.

On the other hand, some universities automatically award a Master's degree to students who are admitted to doctoral programs. In other cases, students may need to take some extra credit courses before they can win their Master's degree en route to a PhD.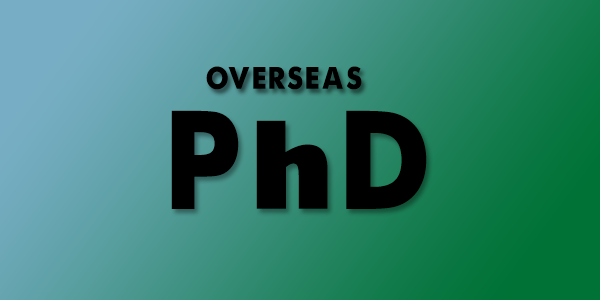 Where to Take Up PhD After Bachelor's

The typical duration of combined Master's and PhD courses is between 5 and 7 years in most US universities. At Harvard, the total duration allowed for coursework (1 to 2 years) plus research is 6 years. Caltech, Princeton, Yale, University of Chicago, University of Pennsylvania, Columbia University, John Hopkins University and Cornell University are some of the institutions of higher education in the US where Indian students can apply for PhD after graduation.


How To Apply

Entry requirements and eligibility for combined programs are the same as the entry requirements to PhD programs in most cases. It is expected that applicants will not have journal publications or advanced degrees during applications. However, there are limited seats for joint programs, with most universities reserving only three to four seats for them. International students in particular will face plenty of competition from US nationals as well as other overseas students who apply for the limited seats.

In most cases, a strong GPA and high scores in GRE or GMAT (for PhD in business schools) and TOEFL or IELTS are factors that affect applicants' chances of acceptance. Along with these scores, applicants should also submit two to three letters of recommendation from their college professors or employers and a statement of purpose (SOP). The SOP is very important for PhD applicants, as it is for undergraduate and postgraduate admissions in the US.

Many universities will also ask for a resume to be submitted with the application. It is also beneficial if the student has already studied their PhD subject as an elective during their Bachelor's program. Having research published in academic journals or having completed projects in related fields are bonuses. Students who qualify the first round will typically be invited for a separate interview which they must ace, to be accepted into the program.