Applying for a PhD in the UK

Many outstanding Indian graduates and postgraduates seek to undertake PhD in UK's top research-focused universities. Find out more on how to apply for PhD in the United Kingdom at some of the best universities.


The UK has been a top traditional destination for Indian students seeking higher education overseas. The UK is known for its excellent research programs, generous investments (of over 4.5 billion GBP per year in science and research) and plenty of opportunities for PhD students. The country is also welcoming of international students, and though in recent years visa processes have become more stringent, outstanding students who genuinely want to pursue PhD in the country will find opportunities to do so.

While there is plenty of information on application processes for graduate and undergrad studies in the UK for international and Indian students, there is less information for overseas PhD aspirants. The application processes at UK universities can seem confusing.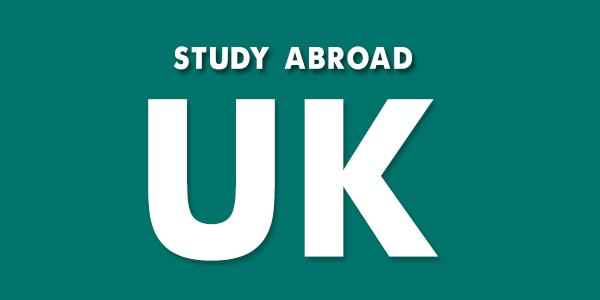 Preliminary steps

A PhD can take between 4 and 5 years of intensive research to complete. Before students opt for a PhD in the UK, it is advisable that they think about their career plans and make sure the program fits in with their goals.

Next, a major subject is to be chosen. It is common for students to opt for Majors in subjects they have done their Bachelor's in. For students who want to pursue a PhD in a subject other than their Bachelor's major will have to present strong interest in the new subject or show evidence that they have work experience in the field they are applying for a PhD in.


Choosing a University

Not all UK universities offer PhDs in all subjects, so students need to look for universities that offer PhD in the major they are interested in. There are several UK universities that are top ranking in research fields. This includes the University of Cambridge (which is ranked number 2 in the UK), Imperial College London, University of Oxford, University College London, University of Edinburgh, University of Bristol, University of Glasgow, University of Warwick and others.

It is not enough to find a university that offers your major, but to see if there are any available openings for PhDs. Check with the university departments for more information on this.


Eligibility

To be accepted into UK universities for PhD, students must have outstanding qualifications. Most universities require a first class or upper second class honours in Bachelor's. In terms of the Indian education system, a first class honour is equivalent to 70% and Upper-Second class is equivalent to 60 to 69%.

Some universities allow bachelor's students directly into PhD programs, but the norm is a minimum Master's degree qualification for admission to PhD programs. In addition, students must have good knowledge of their chosen area of research to apply.

In addition, Indian overseas applicants to UK must show proof of proficiency of English language with their IELTS or TOEFL scores. These standardized tests are relatively easy for Indians who have basic reading, writing and conversational skills in English.


Next Step

Students must also prepare their research proposal before they apply for a PhD program, showing their intention to join the program and their reasons for wanting to join. The research proposal must contain the subject of interest, and explain the reasons for applying. It must also describe how you are planning to contribute through your research, the resources you will need and how you plan to collect them.

Students will also have to apply for funding, since in-depth research is required in PhD programs. PhDs can cost between 3000 and 6000 GBP annually. Funding is typically offered through universities but full-funding is rare. Alternate funding must be arranged through bursaries, fellowships, research councils and private sponsors.