Top Courses in New Zealand for Overseas Students

With 20 technology institutes and polytechnics, New Zealand offers an excellent foundation for international students wanting to pursue higher studies abroad. Find out which are the top courses for international students in New Zealand.


Indians at all levels of higher education are thronging to top ranking New Zealand universities to study dynamic courses in various disciplines. The country is home to top ranking traditional public universities like the University of Auckland and the University of Otago. It is also home to excellent polytechnics and vocational schools for professional education. New Zealand has 20 polytechnics and institutes of technology, despite its small size. The education system in the country encourages independent thinking and innovative teaching techniques. Here is a look at the top courses on offer to international students who want to study abroad.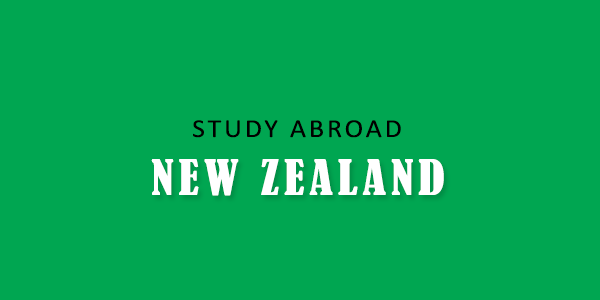 MBA

A Master's degree in Business Administration is one of the most popular courses in the country, as it is in the rest of the world. There are few degrees that can match an MBA in adding an edge to student or professional's career profile. The University of Canterbury offers an MBA program that is accredited by London's Association of MBAs (AMBA), which is a stamp of approval for access to resources and high quality teaching. The University of Auckland and the University of Otago also offer excellent MBA programs.

To apply, students must have a bachelor's degree and a TOEFL, IELTS or PTE score. Work experience is given extra weight during applications. Students with 3 to 5 years of work experience with a leadership, professional or managerial role will have an edge over others.


Master of Professional Accounting

Accountants in today's global business world have responsibilities beyond financial reporting. Accountants today have wider roles to play as advisors and consultants. The Master of Professional Accounting program is designed to offer students the specialized skills to take on these roles. Students who complete their Master of Professional Accounting program can take on positions such as CA, business consultant, tax specialist and Management Accountant. The University of Otago, the University of Canterbury and the Auckland University of Technology offer the program.

To apply, students are usually required to have a bachelor's degree with a minimum of grade B (equivalent to 70 to 74.99%).


Engineering

New Zealand offers cutting edge training facilities for engineering students and its relatively low fee structures in addition with smaller class sizes makes engineering programs as popular for overseas students in the country as it is in India. The universities of Auckland and Canterbury are the most sought-after places for an engineering degree in NZ. Canterbury also has a dedicated Careers, Internships and Employment offices to help students find placement after studies.

A minimum of Grade B or equivalent in Bachelor's and IELTS scores are eligibility requirements. Specializations in engineering that are popular among Indian students who study abroad in NZ include mechanical engineering, bioengineering, chemical engineering, civil engineering, earthquake engineering, construction management etc.

Other popular courses in NZ for overseas students include PG Diploma in Agricultural Science and Master of Tourism. The former is offered at Lincoln University and the course lasts 12 months. The latter is offered at the University of Otago as a year-long program. Course fees for these popular courses range between $31,000 and $57,000 with course fees for the Master of Professional Accounting having the highest course fees in some universities for the level of specialization offered.