4 Mistakes to Avoid When Applying to US Colleges

Only 10% of applicants to US universities are accepted. Most students are rejected because of some common application mistakes that can easily be avoided. Find out what Indian students can do to increase their chances of acceptance in US colleges.


The number of Indian students who apply for higher education at American universities is second only to Chinese students. UK's increased immigration restrictions have led to more Indians turning away to the United States to study instead. But of the thousands of students who apply each year to US universities, only 10% actually manage to get in to the colleges they want. Here is a look at how students can increase their odds of acceptance by avoiding certain common mistakes made during application.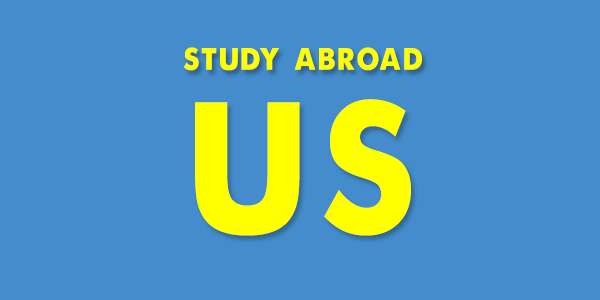 1. Applying Only to Ivy League Colleges

Ivy League Colleges may be the best of the best, but they have very limited intakes of international students. Many Indian students make the mistake of applying only to these colleges, and facing rejection. Instead, it is wiser to apply to a wide spectrum of colleges, ranging from public to private universities, rural to urban, community colleges, Midwest schools and others. These schools receive fewer applicants from international students and are more likely to accept them. Such a school will add to your CV while also giving you the chance to transfer to your preferred school later.


2. Not mentioning Co-curricular/Extra-curricular activities

When sending in your SOP and application to US schools, be sure to show how you can add diversity to their talents, heritage, culture, perspective and beliefs. Admission officials are looking for students who will add vibrancy to their campus. So besides your academic records, your out-of-classroom activities such as activism, sports, clubs, leadership opportunities etc. will also work in your favour during application. If you did not have the time for such activities in school, be sure to have at least a strong personal hobby or skill that can be favourable for you.


3. Not taking the ACT test

College admission tests like the SAT and the ACT help Indian students to assess their readiness for colleges in the US. However, while SAT is the test that is most commonly taken, the ACT test is often ignored by Indians. However college advisers say that Indian and other international students perform better on the ACT test. It is advisable to take both the ACT and the SAT several times each, for the best results.


4. Not preparing for applications early enough

Many students decide at the last minute to apply to an American university. This makes it impossible for them to prepare in ways that their competitors (who have started much earlier) are doing for their applications. It is recommended that you start preparations a year and a half in advance. This will give you time to take any English proficiency classes and tests that are required by American colleges. You will also have the time to enrol in courses (available in major cities in India) on preparing the best application. In addition, planning for visa applications and travel, obtaining references and transcripts, preparing your essays etc. can take months.

Also, read up on how to prepare for a Visa interview

Avoiding the mistakes above is easy, and can increase chances of acceptance into a US university for most students. To further increase their odds, students should also look for funding from Indian government scholarships and international government scholarships, loans, sponsors and advance savings instead of depending only on university scholarships. The majority of these are reserved for domestic students, so seeking access to alternative financial support is recommended. While you are at it, master the art of writing a brilliant scholarship essay.