Protect Yourself from Scams Targeting International Students

Indian students keen on studying abroad often find themselves being cheated by thugs posing as immigration officials, scholarship and loan providers etc. Find out about some common scams that international students face from con-artists when they prepare to leave their homes to study abroad.


Many Indian students who are preparing to study abroad without being aware of their rights in a foreign land sadly become the targets of scams and fraudsters. Are you preparing to pursue education abroad too? To protect yourself from some common scams that you may come across, it is very important to stay well-informed about immigration processes. Be alert and careful and keep the following points in mind.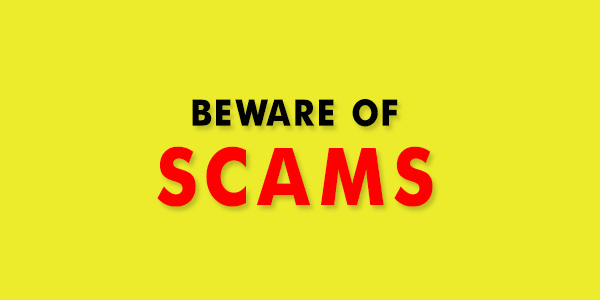 1. Never give in to phone or email threats from "immigration officials"

Immigration scams are a recent phenomenon, in which fraudsters phone international students or email them to extort money. As happened in some cases in 2013, students leaving for Stanford and Cornell were told that their visas would be terminated due to faults in the documents submitted, unless they transferred money to a certain account number. In such cases, some students are likely to panic, and this led to several of them transferring money as told to do. Cornell University and MIT went on to warn students that these were only immigration-scare frauds.

The lesson: Remember, immigration authorities and other government officials of the country you are applying to will never ask you to do any kind of money transfer, or ask you for your passport number and other details via phone or email.

Prepare for your student visa interview thoroughly, for your application not be rejected. Follow all procedures, and be honest in your responses.


2. Do not get tempted to pay "scholarship agents"

Even if you are desperately looking for sponsors to fund your overseas education, be very wary of scholarship agents who promise large scholarships for an upfront payment. Scholarships are usually offered by governments, universities, charities and private philanthropist foundations. They are offered on the basis of merit or need and you will never be asked to pay upfront.

There a lot more ways that these frauds are carried out. Some of the modus operandi is described in detail in this article on scholarship scams.


3. Be wary of "education loan agents"

Study loans are available from top Indian banks, not through shady loan agents. These fraudsters promise to secure low interest loans with extended loan-repayment plans for an upfront fee. These are only attempts to make money off gullible students, so always avoid such people. Instead, apply personally through top banks and you will be able to follow the process closely.

Education loans can be sought directly through banks in India. The process of acquiring bank loans for studies abroad is fairly simple.


4. Only apply for certified and authorized student accommodation

Many international students have been scammed through housing scams when they apply for accommodation before they reach the country they are going to study in. Many fraudsters posing as housing agents will list attractive accommodation options with paid deposits online. Students pay the deposits and fly overseas, only to find that the property does not exist or belongs to someone who did not put it up for listing.

The scope for such housing scams is not there when you apply for on-campus lodgings. But even if you choose to stay off-campus, you can be safe if you apply for accommodation that is certified and authorized. You can also choose to stay at homestays that the university authorizes.

Make an informed choice on the type of accommodation you want to choose when you study abroad. There are both on-campus & off-campus accommodation available in most overseas destinations.

Over and above avoiding these scams, you should always be careful with your passport, debit and credit cards, passport, bank details and other important documents and IDs from the time you prepare to go abroad. Prepare several copies of your visa and passport to take with you, and also keep with you the contact details of the Indian embassy in the country you are going to for emergencies.