Tips for Indian students planning to study medicine abroad in Russia

Studying medicine in Russia is very popular with Indian students. It is very much affordable when compared to studying in self-financing colleges in India. But one has to be very careful while applying for a university program in Russia. This article gives you tips on how to plan your study in the country in the safest manner.


Almost about 5000 students from India are engaged in their undergraduate and postgraduate studies in Russia. Out of these 5000, 85 – 90% students are studying medicine there. The near impossibility of getting admission in a government college in India and the high cost of studying in a private college, forces students every year to go to a distant land to fulfill their ambition of becoming a medical practitioner. Medical education in Russia is comparatively cheaper than most countries and is an ideal destination for international students who have limited financial capacities. Additionally, it is very easy to obtain a student visa to Russia, when compared to countries in the West.

But before leaving the shores of India and even before applying for a course in a Russian university, one has to be very careful about a lot many things. There might be unscrupulous agents, who may promise you the moon, but may decamp with all your money. Or it may so happen that the university in which you do the course in Russia, may not be recognized in India or elsewhere. Hence it is very essential to know all the hard facts about studying in Russia, before plunging into a study abroad program in the country. In case you desire to know about the scope of studying engineering in Russia then you can follow the article Studying engineering in Russia made easy. Given below are some of the guidelines issued by the Embassy of India in Russia for students aspiring to study in Russian universities. The guidelines are in the form of tips and can be referred to at the website www.indianembassy.ru.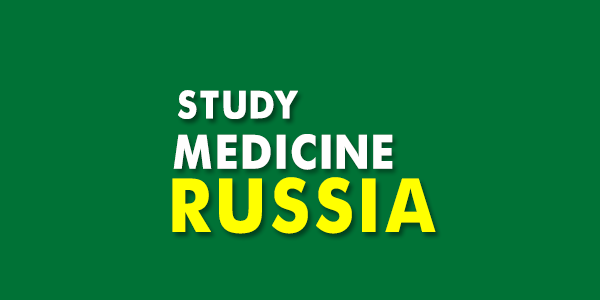 Important tips for students aspiring to study in Russia
Recognition of institutions by Medical Council of India

It is very important to note that only those medical institutions in Russia are recognized by the Medical Council of India, which are empanelled under the World Health Organization list. So it is essential to check whether the university you wish to study is there in the WHO list or not.



Taking no-objection certificate from Medical Council of India

Students should ensure before seeking admission in a foreign medical institution by first taking a No Objection Certificate. It is mandatory to apostille or authenticate all your certificates and mark sheets from class X onwards. The certificates are to be apostilled at Ministry of Foreign Affairs, Patiala House, New Delhi.



Don't get trapped by false agents or contractors

Most Russian universities prefer to seek admission by foreign students in its colleges by hiring agents or contractors. These contractors are paid by the universities to recruit students for them. Even though direct admission is possible, the Russians prefer it this way, as it becomes easy for students who hardly have any knowledge of the Russian language. From arranging hostels to paying fees, most activities are looked after by these agents. Lured by hefty commissions, some agents may make false promises and provide you with misleading information regarding the courses and facilities available in a university. So to prevent getting cheated it is essential that the students directly contact the concerned university and confirm the specializations available there.



To study in English medium or Russian?

Studying in Russian is quite cheaper when compared to studying in English medium. But one has to first undergo a 10 month long intensive Russian language preparatory course, before beginning with one's education. As an alternative an Indian student can undergo the course in English, if one is willing to pay more. But the problem is, a university in Russia can conduct a course in English only when it has the necessary license from the Russian Ministry of Education. Very often a university which is not fully equipped to carry out a course in English and doesn't have the necessary license misleads the student by claiming to be compliant. Such institutions permit you to undergo the course in English for the first three years, but on the fourth year force you to convert to Russian language, thus creating hardships for the students. Hence it is essential that you should insist on seeing the necessary license issued by the ministry to conduct the course in English. But be assured that whichever language you choose, the Medical Council of India has no issue with it.



Don't depend on the 'contractor' to pay your semester fees

Even though it is very likely that you will have to pay your admission fees through a 'contractor' or a agent, from the 2nd semester onwards pay your fees directly to the university. In case you have paid through the contractor, insist on getting a proper receipt. Very often it happens that the contractor doesn't deposit your fees to the university, which may ultimately lead to your admission being terminated.



Get your foreign currency declared at the customs

Since Russian universities don't accept any draft or cheques and accept only cash, you will have to carry cash with you in dollars or any other acceptable foreign currency. So it is essential that you get your foreign currencies declared at the customs at the airport on arrival. Don't bring too large a amount, otherwise the custom authorities or the banks will pester you about the source of such funds.



Check on the hostel facilities

It is very essential that the hostel facilities may be ensured beforehand. Some of the universities may not have adequate facilities for accommodation. In most hostels you are supposed to prepare your own food. At such places you are provided with arrangement for cooking gas and a kitchen area. So it helps, if you are adept at cooking.



Transfer from one institution to another

Russian Ministry of Health, which looks into this aspect, doesn't encourage transfer from one university to another. In case you still want to get a transfer, then you have to go back to India and apply afresh to the concerned university for an invitation to study. Very often the Ministry denies permission to such requests and the student has to forego his/her studies in Russia. So be very particular of the university you wish to apply in the beginning itself.



Check whether you are eligible for your postgraduation

Before applying for a postgraduate medical course in Russia, one should ensure that the graduate degree one has obtained in India, is equivalent with the Russian ones. The Russian Ministry of Education may consider your degree as inadequate to carry your postgraduation studies in the country. They may consider your degree as having lesser years of study and hence not equivalent to the Russian ones. The issue of equivalency in Russian and Indian degree has been taken up by the concerned authorities and it is advisable not to take admission in a postgraduation course until the matter is resolved by the authorities.



Take care of your passport and all other important documents

Never ever deposit your passport and original certificates to a 'contractor' or any other authority for safe custody. Since you are a foreigner for the country, the police may anytime ask for your identity proof, passport or visa. So it is advisable to keep them with you.



Register yourself

Every foreigner coming to Russia has to register within 3 days. The process is however taken care by the college itself or by the contractor.
Whom to contact for your enquiries
In case you have enquiries related to this program, then you may contact through the following mediums:
Telehone – 007-495-200-3221
Email ids - cedu@indianembassy.ru, eduwing@indianembassy.ru, edu1.moscow@mea.gov.in
Useful websites
www.en.russia.edu.ru - About education in Russia for foreigners
www.indianembassy.ru – Embassy of India in Russia website
www.znanie.info – A guide to Russian universities

All the tips or guidelines mentioned above, if correctly followed by the aspiring student will lead to a comfortable stay in Russia and a successful completion of the degree program. Your medical studies in Russia will then be truly a fruitful one.