Studying medicine in Ukraine

Many Indian students are searching quality medical education abroad. With high standard of medical education, affordable cost and pleasant weather, Ukrainian medical education offers a viable option for Indian students. Students of 110 countries are presently pursuing medical education in Ukraine. Want to join these students? Read this article for information.


With the easy access to information, the number of Indian students going abroad for higher studies has been increasing every year. This includes students who go abroad to study medicine. Cut-throat competition in India, reservation system applicable in Indian academic institutions and various other factors are reasons behind the phenomenon of more and more Indian students going abroad for medical education. In the era of internet, requisite information is easily available and the students and guardians are availing full advantage of this facility. Indian students go to the USA, the UK, Russia, Ukraine, Belarus, Romania, Norway, Sweden, China, Malaysia, Australia, New Zealand and even to Nepal to obtain medical education. Increasing number of Indian students is going to Ukraine to study medicine. In the present article, various aspects of studying medicine in Ukraine are being discussed.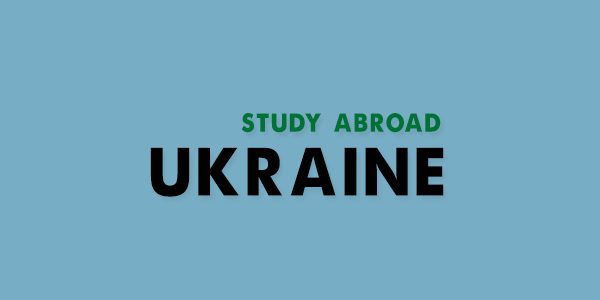 Why Ukraine?
Ukraine has more than twenty medical universities. Odessa State Medical University is the biggest and most well-known medical universities among these universities. Most of the international students are attracted towards medical study in Ukraine because of some specific advantages. These are:-
(a) The admission process is extra-ordinarily simple.
(b) Medical study in Ukraine can be pursued in English or in French. The medium of instruction (English) attracts many Indian students.
(c) The tuition fees and living cost is much lower compared to other European countries.
(d) The quality of medical education in Ukraine is high.
(e) The university environment is multi-cultural. This multi-cultural environment enriches and expands the life of every individual student.


Medium of instruction
Most of the universities of Ukraine which offer medicine courses have English, French, Ukrainian and Russian programmes. Most of the international students join English medical programmes like General Medicine, Dentistry, Pharmacy, etc. However, English and French medical programmes are marginally costlier than the programmes offered in Russian or Ukrainian.


Eligibility and other procedures
The admission to medical universities of Ukraine required submission of a set of documents. The admission process continues till the end of September each year, but the earlier the application is submitted, the better it is. Admission is on first come first served basis. The documents required are:-
(a) Birth certificate (by local municipal authorities)
(b) Certified copy of high school leaving diploma (X+II for Indian students)
(c) Six passport-size photographs
(d) Photocopy of passport
(e) Medical certificate with HIV test report


Duration of programmes
The duration of various programmes of medicine in Ukraine is as follows-
(i) Medicine-Duration 6 years
(ii) Dental-Duration 5 years
(iii) Pediatrics-Duration 6 years
(iv) Nursing- Duration 2 years
(v) Dental Orthopedic-Duration 2 years
(vi) Post-Graduate studies-Duration 3 years


Cost of medical education in Ukraine
As already mentioned, the tuition fee of programmes with English and French medium of instruction is marginally higher than the tuition fee of programmes with Ukrainian or Russian medium of instruction. The tuition fees for General Medicine programme in Ukraine can vary from 2600 to 3700 Euros per year. In addition, the average living cost for a student is 700 Euros per year, food and other miscellaneous expenditure would cost 150 Euros per year. The present rate of conversion is 1 Euro= INR 75.39.


Climatic condition of Ukraine
The climate of Ukraine is generally dry and continental with arm, dry summers and fairly severe winters. January is the coldest month. Heavy snowfall and occasional snowstorms can be seen in January. Ukraine witnesses 280-300 sunny days in a year. In summer, the daytime temperature reaches 25-30 degree Celsius. Rain is moderate to heavy and thunderstorms can be witnessed in the coastal areas of Black Sea. The average rainfall is around 400-600 millimeters. Weather is best during May to September. Indian students generally do not face much problem in adjusting the climatic condition of Ukraine.


Summing up
Indian students, who are planning to pursue medical education abroad, can explore the opportunities being provided by Ukraine in the field of medical education. Most of the Indian students would find it beneficial in terms of standard of education and cost of education in Ukraine. Due to the positive factors mentioned in the article, more and more Indian students are enrolling themselves in various medicine programmes offered by the Ukrainian medical universities.