Applying for Programs in Medicine in Ukraine

Ukraine is a popular destination for overseas education among Indian medical students. The low cost of education and English language courses at MCI-recognized institutes are very attractive in comparison with higher costs in India.


It is not widely known that many Indian students travel to Ukraine for pursuing studies in medicine, along with other international students each year. At present, there are between 3000 and 5000 students from India enrolled in medical programs across Ukraine. What attracts these overseas students is the low cost of medical education in the country, along with a strong infrastructure at Ukrainian medical universities. Cost comparisons are very attractive – earning a medical degree in Ukraine can cost as little as 30 lakhs, while in India costs can go up to 80 lakhs.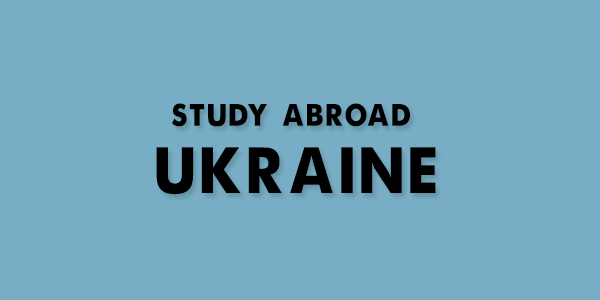 Why study medicine in Ukraine

Ukraine's medical colleges and universities are very welcoming of international students, and top institutes offer programs in English to attract more foreign students. These universities also often conduct foreign exchange programs with universities in Europe and elsewhere. Indians and other international students do not need to sit for an entrance examination in order to gain entrance to Ukrainian medical programs.

When it comes to recognition, Ukrainian degrees are no less than Indian degrees. Global bodies like UNESCO, IMED and WHO recognize the medical degrees that international students earn from top institutes like M Gorky Donetsk National Medical University, Kharkiv National Medical University, Lugansk State Medical University, Ivano-Frankvisk National Medical University and Zaporozhye State Medical University. These institutes are also recognized by the MCI, which allows Indian students to return home and practice medicine in India after their studies.

The admission process is hassle-free and students do not have to take exams like IELTS or TOEFL, which are requirements in other foreign destinations for Indian students. After completing their program in Ukraine, Indian students can apply for the FMGE exam which is conducted by the National Board of Examinations. For Indians who want to practice abroad, there is also the opportunity to take foreign licensing exams like PLAB (for practicing in the UK) and the USMLE (for practicing in the USA).


Medical Programs

Top programs on offer at Ukraine's medical schools include undergraduate Doctor of Medicine (MD) in Pediatrics and General Medicine (which is a 6 year program), the 5-year Bachelor of Dentistry (BDS) course, the 3 to 4 year Nursing (RN) course and the 5-year Bachelor or Pharmacy.
Postgraduate degrees of 2 to 3 years are offered across all disciplines. Courses are typically taught in English and Russian.


Application

Eligibility for the study abroad medical programs includes a 10+2 pass from a recognized institution with Physics, Chemistry, Biology and English. A minimum of 50% aggregate in PCB is also required.

For application, students will have to send in high school mark sheets and a copy of valid passport, based on which the institute applied to will offer a letter of invitation. This letter will be needed to apply for a visa at the Embassy of Ukraine.

Along with the Letter of Invitation, students will also need to submit birth certificate, original academic certificates, general medical certificate (within 2 months prior to arrival), HIV-AIDs negative certificate, photographs, return flight ticket and photocopies of passport. The Ukrainian visa can be collected from the Embassy of Ukraine in India.


Living in Ukraine

Course fees for medical programs taught in English are typically between $3500 and $4500, far less than what it costs to study at private medical schools in India. Students should keep aside food and living expenses of around $1200 a year in addition. Factoring in hostel accommodation, annual living expenses can be budgeted at around $10,000.

Indian students will also feel at home in medical institutes like Kharkiv National Medical University, where Indian food is offered to students. Indian food is also readily available in other Ukrainian cities, to make the study abroad experience more comfortable.

There are other countries that aspirants of medical studies abroad can consider. MBBS in Nepal is cheap and Indian students do not require a study visa. Studying medicine in the US can provide a huge career leap. Medical studies at a Norway university is a good choice for someone who wants to study medicine abroad. The course is cheap and recognized by medical fraternities across the globe. Another viable option is to study MBBS in Germany where a number of scholarships can be availed.