Approaching the Stanford GSB MBA Essay

The essay is a very important part of your overseas application to Stanford GSB (Graduate School of Business) MBA programme that tells Stanford about you and offers you a chance to stand out. Find out how to approach the Stanford essay.


Indian students who want to be admitted to Stanford GSB's (Graduate School of Business) prestigious MBA program should start preparing for the study abroad MBA admission process by understanding what it is that Stanford looks for in its applicants. There are three important criteria on the basis of which Stanford makes its choice:
intellect
demonstrated leadership potential
personal qualities/contributions
. The application essay is the medium for displaying these qualities, and here are some tips on writing a winning Stanford GSB MBA essay.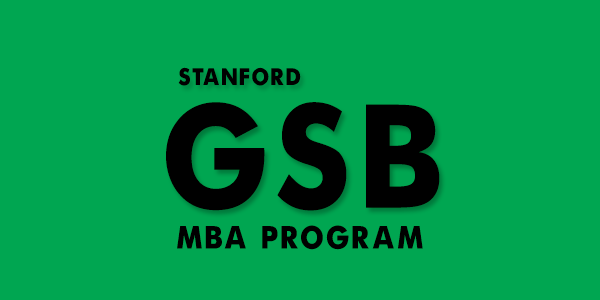 The Essay Requirements

The Stanford essay is usually to be made in response to two questions with a combined word limit. The applicant can decide how to split the word limit between the two parts in order to suit their unique story. The formatting rules (double-spacing, all pages numbered, indication of which essay is being responded to, a single document upload for both essays) should be strictly followed. It is highly recommended that applicants preview their essay before uploading, to make sure that the formatting holds.


Intellectual Vitality:

Stanford defines what they mean by 'intellectual vitality': commitment and dedication, a genuine interest in expanding intellectual horizons, curiosity and enthusiasm to spark discussions, and plenty of energy and enthusiasm. In other words, Stanford is looking for a profile of students who have ideas and are happy collaborators. The essay should reflect this.


Demonstrated Leadership:

Stanford offers a leadership-focused education that aims to create leaders to change the world. This is evident from the school's mission statement. When you write your essays and resume, your leadership potential must definitely be reflected. Your recommendation letters should also discuss your leadership potential, so it is useful to talk with your recommenders about this.


Personal Qualities & Contributions:

Your personal qualities will make you stand out from the application pool, of which only about 6 to 7 percent will be admitted. Your essay should show how your attitude and experiences have shaped you so that you will fit into Stanford and also make an impact on the school's community. This should be reflected in the entire essay.


Writing your Essay

Before you write, you should be very clear on whether Stanford is right for you through research. Attending their Admissions Events is a good place to start your research.

Be honest in your essay. In other ways, be genuine and natural when you tell your story. Always write your own essays and do not over-market. In other words, you should feel 'real' and your Stanford essay should be like a conversation.

Of the two questions, the first one is typically "What matters most to you, and why?". Question B will be "Why Stanford?" If you are confused about whether to start essay A or B, remember this: you are probably already starting out with a clear idea of why you are choosing Stanford's MBA. The other section will only be an extension of this. You can write the essay in any order, but both parts should be consistent with each other. The core of your essay however should be about why you need an MBA.


Writing Question A:

This section will NOT be about your business experiences. The response to a question about what matters to you most should come from your heart and your head, and should tell a story. Do not approach this section with ideas about what Stanford wants. Focus on your experiences, which will help you stay honest. Do some introspection and find something in your heart that is essentially you – what are your motivations? How do you find meaning? What are the ideas or issues that drive you?

Then go ahead and use your head to analyse what you find. What is the source of your motivations? How is it related to question B? At this point, think about Stanford's mission statement and how your motivations relate to the school's leadership goals. Give your essay a strong analytical foundation – the winning essays always answer the "why" and "how" besides the "what". Remember, there is no single correct answer.

Your essay may be one of three types. It can be creative and abstract, but beware of it being too disjointed and unconvincing (the essay is not solely a literary exercise). It may also be about a core value, or a common value like 'love' that is important to you. In that case, do not worry that it is a common theme, instead focus on the "why" and "how" and connect important elements of yourself. If you have a strong resume which can back up your Mission-focused answer that can also be an excellent approach to the essay. In other words, if you have specific real-world goals that drive you, your CV should show your drive.


Approaching question B:

Show that Stanford is a conscious and natural choice, because in keeping with the school's mission statement, you are aiming to be a leader of change after your MBA. Make sure this part connects seamlessly with Essay A and is supported by your biography. Explain what you want from Stanford. Think about your future goals and after MBA and make your essay a formal, logical statement explaining how Stanford will help get you there.