Develop Leadership Skills in Top Business Schools

MBA programs at top business schools around the world focus on leadership development. Find out how the best business schools approach leadership development by helping to build self-awareness and understanding.


One of the qualities that global MBA employers give top priority to when hiring is leadership skills, and therefore the best business schools design programs to nurture leadership skills in their students. According to the recent QS Global 200 Business School report, Stanford GSB, London Business School, INSEAD, Wharton Business School and Harvard Business School are the top five B-schools to go to if you want to develop leadership qualities that satisfy MBA employers. Each school has its own unique approach to leadership development. Talented Indian students who are applying to business schools overseas will do well to identify those that have leadership-oriented programmes.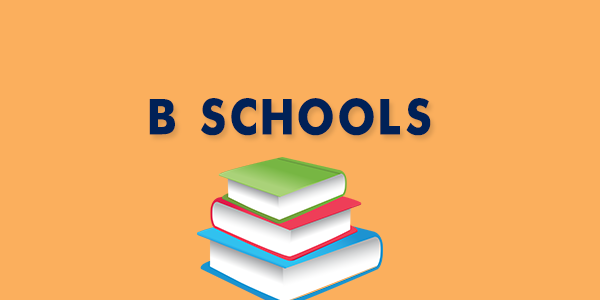 Harvard Business School

Ranked number 1 on business school rankings, Harvard is well known for its case study method which frequently puts the student the role of decision maker. According to the school's ethos, this is the best way to create leaders, by helping them develop the kind of skills they would need when it came time to assume responsibility in the real world after their programme. The MBA curriculum also starts with personal leadership activities. In addition, the school runs a decade-old leadership fellowship program where the school subsidizes salaries that public-sector employers and nonprofits offer to interns enrolled at Harvard, encouraging more employers to give Harvard students opportunities to develop their leadership skills, especially in the complexities of the social sector. PRONicaragua, the U.S. Department of Education and Save the Children have all been past employers on the programme.


Wharton Business School

Wharton focuses on a "Learning Team Model", in which students of their MBA programme are split into teams of five or six members before the course begins. The school tries to keep each team as diverse as possible, from the point of ethnicity and career backgrounds. The team must work together in the first semester, with the idea of representing a real-world business team where leadership skills develop by working together. In addition, the opening MBA course at Wharton is the 'Foundations of Teamwork and Leadership" programme. Students can also sign up for the unique Executive Coaching and Feedback Programme, which offers one-on-one coaching with experienced coaches for improving self-awareness and building leadership.


INSEAD

The MBA programme at INSEAD's France, Singapore and Abu Dhabi campuses are very flexible and allow students to choose from 75 elective courses. However, some core courses exist with leadership development as top priority. The core course on organizational behaviour looks at psychology, sociology and social psychology to explore managerial practice and leadership. Students are also encouraged to study anthropological issues and cultural issues to go out of their comfort zones and learn about themselves and others around them. This exercise points towards the common belief that good leadership comes from self-awareness and understanding.

Students can also take specific electives like Psychological Issues in Management and Communication and Leadership for greater focus on leadership. INSEAD is a research leader and the INSEAD Global Leadership Centre in particular conducts research geared towards helping executives understand human behaviour and move towards creating results-oriented, sustainable, people-driven organizations.


London Business School

The London Business School's MBA programme is built around leadership, keeping in mind that the students today will effect change in the world tomorrow. The Sloan Masters in Leadership and Strategy in particular is designed for experienced leaders and decision-makers who want a job change, to start their own business or change sectors or location. The program provides opportunities to analyse and assess strengths and weaknesses to enhance self-awareness. The executive MBA program also employs similar strategies as the Sloan programme.

In the traditional MBA programme, leadership is integrated in the form of updated teaching methods to take the perspectives of employers and industry stakeholders into account. For instance, the school was one of the first to introduce courses on entrepreneurship, while other schools saw it as a skill that individuals were born with.


Stanford GBS

The Graduate Business School at Stanford offers a curriculum built around leadership. The teaching methods employed are flexible, with several courses on leadership with different approaches. In the first quarter, however, the core course of Leadership Labs deals a lot with self-awareness, receiving and giving feedback, leadership experiences etc. The program's approach is to learn through experience, and 'The Executive Challenge" at the end of the course challenges student skills through role-plays with the school's alumni. The program is supported by the Centre for Leadership Development and Research, CLDR.

It is clear that the best business schools encourage leadership skills to develop by encouraging self-awareness in students, though their approaches may be different. Indian students who want to become leaders with great vision and confidence with the best overseas education available should try to apply to these schools for the most fruitful experiences.