Studying medicine in Georgia

Nowadays Indian students are exploring newer destinations for pursuing higher studies including medical education. Then why not Georgia? Let us explore the opportunity of medical education for Indian students in this beautiful and interesting country located in eastern Europe. Read on for more information.


Medical profession is considered as one of the noblest professions in India. Not only that, it is one of the most lucrative professions also. So, students are always interested to pursue study of medicine. However, due to cut-throat competition and reservation system applicable in the country, many students are forced to leave India to pursue medical education abroad. In the era of internet, requisite information is easily available and the students and guardians are availing full advantage of this facility. Indian students go not only to the USA or the UK, but also to various other countries to study medicine. Increasing number of Indian students is going to Georgia to study medicine. In the present article, various aspects of studying medicine in Georgia are being discussed.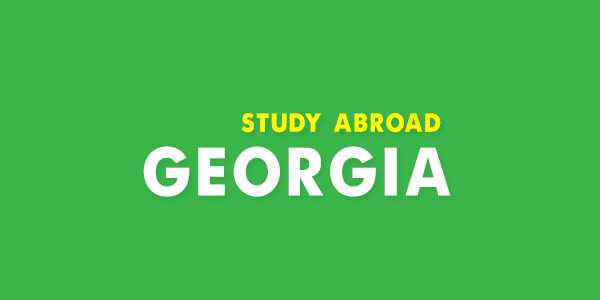 Why Georgia?
After the Rose Revolution in 2003 in Georgia, the peaceful atmosphere returned to the country. As a result, foreign students are going to Georgia in increasing numbers to study medicine. Geomedi Medical University, Tbilisi Medical Academy and David Tvildiani Medical University are the biggest and most well-known medical universities of Georgia. Most of the international students are attracted towards medical study in Georgia because of some specific advantages.These are:-
(a) The admission process is simple and hassle-free.
(b) Medical study in Georgia can be pursued in English or in Russian. The medium of instruction (English) attracts many Indian students.
(c) The tuition fees and living cost is much lower compared to other European countries.
(d) The quality of medical education in Georgia is high.
(e) The functional and physical environment in educational institutions makes Georgia a favourable destination for foreign students. Many foreign students, mainly from African continent are pursuing medical studies in Georgia.


Medium of instruction
Most of the universities of Georgia which offer medicine courses have English and Russian programmes. The students have full right to choose their preferred language for instruction, however, most of the international students join English medical programmes. The students are required to furnish the proof of language proficiency of whatever medium of instruction they choose.


Eligibility and other procedures
For admission in medical courses in Georgia it is mandatory to have good educational record. Interested students are required to go through a special entrance examination depending on their interest in USMLE or PLAB. Most Georgian Universities follow EU credit transfer system for grading. Students need to be proficient in English and must have passed their higher secondary studies with four major subjects, i.e., Biology, Mathematics, Physics and Chemistry. The interested students have to submit a transcript from the previous academic institution along with official GMAT or GRE score. The students also need to submit passport size photos, photocopy of class X+II certificate, residency certificate of last two years and medical certificates mentioning HIV analysis and vaccination results.


Duration of programmes
The duration of various programmes of medicine in Georgia is as follows-
(i) Medicine-Duration 6 years
(ii) Nursing- Duration 2 years
(iii) Post-Graduate studies-Duration 3 years


Cost of medical education in Georgia
Cost of medical education in Georgia is relatively modest compared to other European countries. The annual tuition fee of Geomedi Medical University is 3500 USD. In Tblisi Medical Academy, the annual tuition fee is 5000 USD. In David Tvildiani Medical University, the annual tuition fee is 6000 USD during first year and 5000 USD during next five years. The tuition fees of courses of nursing and public health are much less. The living cost is also within the reach of Indian students from middle-class background.


Climatic condition of Georgia
Georgia is mainly a mountainous country located on the crossroads of Western Asia and Eastern Europe. The eastern part of the country witnesses hot summer an cold winter. The climate of western Georgia is influenced by elevation. The lowlands (of western Georgia) are relatively warm and the mountainous regions experience cool, wet summer and snowy winter.

Indian students, who are planning to pursue medical education abroad, can explore the quality medical education opportunities being provided by Georgia. Most of the Indian students would find it beneficial in terms of standard of education and cost of education in Georgia. Due to the positive factors discussed in the article, it is expected that more and more Indian students would pursue medical education in Georgia in the years to come.