Things to understand before you plan to study in Poland

Are you interested in studying abroad? Facing difficulties to get admission in countries like USA or UK? Then Poland is the wonderful option for you. Check this article to know about Poland and its life, culture, education, universities, courses, fee structure and admission procedures for overseas students.


Poland is a member of European Union and it is at the confluence of Western and Eastern Europe. It joined with Schengen Area in 2007. As a result there are no passport checks on Poland's borders to Germany, Slovakia, Czech Republic and Lithuania. That means the person admitted to the Schengen Area can travel hassle-free between 24 countries of the Schengen Area, from Portugal to Poland and from Greece to Finland. Though Poland undergoes through a economic development process, the cost of living is still very low than in most of the EU countries. A total amount of 200-400 Euros is enough to cover the basic cost of accommodation, food and transport. The cost of entertainment and participation in cultural events are significantly lower than European Union average.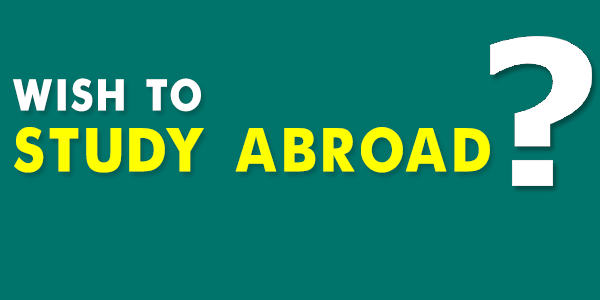 Why study in Poland?
Poland's culture is largely influenced by both Western and Eastern regions. International students studying in Poland will enjoy the multi-culture
Although Poland is a European country, yet the living costs are still lower than anywhere else in Europe. Overseas students will enjoy lower tuition fees and cheaper student life
Studying in Poland will give you a European degree at a very low cost
Overseas students can study in Poland in English language because many of the Universities have started teaching in English medium also
Polish visa process is not so difficult if you are able to prove that you have enough finances to pay for your fees and living expenses
Poland is relatively safe country with a low crime rate
Check out complete details about studying abroad in Poland and admission guidance services offered by IndiaStudyChannel.
Universities in Poland

There are more than 500 universities in Poland, most among them are private sector. Six universities in Poland feature in the World University ranking.

University of Warsaw

It is located in Polish capital. State funded University of Warsaw is World ranking 6th university. This Poland's large university was founded in 1816, with 60,000 students and 19 departments currently.


Jagiellonion University

It is Poland's oldest and one of the oldest in Europe. It is currently 7th rank in the World, established in 1364. Today Jagiellonian University teaches around 50,000 students at its campus in Krakow.


Warsaw University of Technology

It is also 24th University ranking in the World. The university has over 37,000 students and 19 faculties, which cover all fields of science and technology. It was founded in 1899.


University of Wroclaw

This university was established in 1702 by Leopold I, it is ranked 47th in the World University list. It is currently teaches over 40,000 students and around 1,300 doctoral students across 10 faculties.

Following are some other universities in Poland:

Adam Mickiewicz University
AGH University of Science and Technology
Bialystok University of Technology
Cracow University of Technology
Czestochowa University of Technology
Gdansk University of Technology
Kielce University of Technology
Koszalin University of Technology
Lazarski University
Opole University of Technology
Poznan University of Technology
Rzeszow University of Technology
University of Bialystok
Admission procedures
Students needs to send scanned copies of all the educational documents and transcripts
Student pays Application fee
A Skype interview is arranged with the University representative
If student fulfills the requirements, then an offer letter is issued in two working days. After which student pays the full school fee directly into the school account
Student receives the final invitation letter after money has been confirmed in the school account
Student goes to the Embassy for visa Interview

Note:

There must not be more than 3 years of education gap
Bank statement must not be less than $20,000 equivalent. This is to ensure that the visa goes smoothly
Accommodation is about 1000 Euros per year
Embassy requirements
International passport
O-level result (Legalized and Authenticated by the Ministry of Education and the Ministry of Foreign Affairs)
Secondary School Testimonial (Authenticated by the Ministry of Foreign Affairs)
Birth Certificate (Authenticated by the Ministry of Foreign Affairs)
Medical test result
Bank Statement
Health Insurance
Bank reference letter
Completed and signed visa application form
Biometric photo
Admission letter
Visa fee
Various courses

higher education institutes in Poland tend to specialize and broken into wide range of categories. Altogether there are 15 different types of institutes. Polish students attending full-time programs receive free tuition at state institutes. Some overseas students may also study at very less or no cost. Master's programs normally last for 1.5 to 2 years. MSc degrees may require 2,5 years of studies beyond the bachelor's degree. Students in most disciplines must complete a thesis or project and defend it before receiving the master's degree. The academic year has two semesters, the fall semester runs from October to mid-February and Spring semester runs from mid-February to June.


Fees structure

Higher education in Poland is free for Polish citizen. Otherwise, overseas students are required to pay tuition fees, which is something around US $2,300-4,530 per year at public universities in Poland. The fees could be upto US $6,800 a year. However, there are relatively few scholarship available for foreign students. So it may be worth checking with the universities to which you are applying.


Living cost

Costs of living in Poland are relatively low, though the amount of money you need will vary depending on your lifestyle and the city you are currently based in. Living cost is probably US $110-160 per month, where as a shared rented flat could cost US $270-430 per month.
Health insurance is compulsory for all students for the entire time of their stay in Poland. Students from the EU are eligible for free or discounted health care, while non-EU students buy health insurance either before or as soon as possible after their arrival in Poland.


Places of interest
Wawel Cathedral
Royal Castle
Krakow Cloth Hall
Main Square
Wawel Castle
Raclawice Panorama
Palace of culture and science
Jasna Gora Monastery
Copernicus science centre
Malbork Castle
Polich Aviation Museum