How to prepare yourself to study in any university abroad

Is studying abroad still a matter of inhibition for you? Here you will come to know about the prerequisites to apply for studying abroad. Along with this, the necessary things what you should remember to get admission in a college overseas is also depicted in this article. This will be helpful for those who have selected the institute and want to study abroad.


Introduction
In my previous article, I stressed upon the reasons or the advantages of studying abroad. Here the fact to be stressed upon is what are the things that you need to do when you are ready to go abroad. The tough part about going abroad is arriving at the decision that you will go. The moment you make up your mind to study abroad, the rest becomes very easy.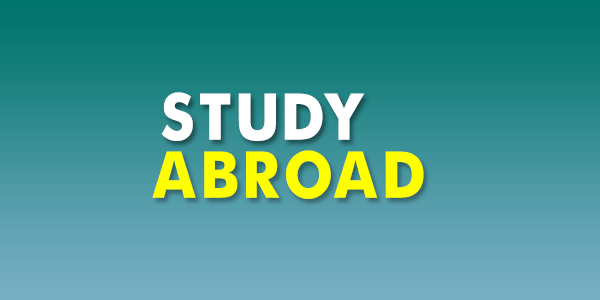 A quick recap
In my previous article, I mentioned that you have to try new things for your career. You can not be rigid to study only in your motherland and in your hometown. The world has become very small due to the latest gadgets and technologies. You can easily go to any abroad country and study the subject combination of your choice. If you get a job by the time you finish your course you can apply to extend the visa permit and stay there. Now let us see what are the prerequisites when someone decides to go and study abroad.


Prerequisites for studying abroad and writing application in universities overseas
First and foremost, you must select the country or countries you wish to go for higher studies. Among the shortlisted countries you must choose few universities or colleges where you want to get admitted in. When you are choosing universities to study, you must check two things side by side.


The university that you are applying in must have the subject combination that you look forward to study.
The university also provides a list of scholarships to international students. In abroad, you will not be able to cope with the expenses unless your university at least gives you a discount on the course fees.

The next thing that you would require is recommendation letters from some of your own professors. Every university will ask for some recommendation letters from well known professionals. These letters will vouch for your positive nature, hard work to pursue your dreams and good academic career all through. This will be, in other words, your character certificate. You will have to take care that none of the professors who are supposed to give you recommendation letters consult with each other while writing the letters. If any two professors write letters that have many words in common your application will be canceled.
The next important things are a good score in GRE and TOEFL. The former one is an entrance examination for students who want to pursue graduation or master's or research in abroad. he latter one is an examination for testing the English communication and writing skills on. You have to prepare on subjects like quantitative aptitude, verbal and logical reasoning, Mathematics, and English to get a good score in GRE. Both in GRE and TOEFL you would have to speak a few sentences in English to prove your communication skills.
Prerequisites for moving abroad
First clear GRE and TOEFL with high scores. When you apply in some universities abroad, they will check if you posses a decent GRE and TOEFL score or not.
If your score matches with their desired score cutoff, they will scrutinize your previous academic and extracurricular records. If they find this satisfactory too, they will give you a call letter and ask for your current passport status and recommendation letters. They will check if the expiry date of your passport is a date after the completion of your education in that university or not.
When they become satisfied that you are a genuine student with good academic records, they will give a final acceptance letter.
On receipt of the letter you will have to apply for an F1 visa and buy air tickets and pack your bags. Remember, you need to pack your clothes, books, copies, toiletries, medicines and other necessities for almost 2 years. It is not expected that you will invest a sizable amount to again come back to India before completion of the course, just to get some of your belongings.
Before you leave India, you will have around 3-4 months. Utilize that time to apply for jobs abroad. By abroad, I mean near the same locality as that of the institute you will be studying in. The job timings should be in the afternoon. Otherwise, you will not be able to attend regular classes in the foreign college.
Conclusion
I am sure if you read this article, then you will get a lot of help to make up your mind and get ready for studying abroad. I have discussed all the basic necessities to plan your stay in abroad. You will get more information on this only when you choose to study abroad and actually go there. I would say, personal experience will be the best guide for you.