Top 4 Universities in California for Indian students

Are you an aspirant Indian student who wish to study abroad in the U.S? Looking for the top universities in California for pursuing your higher studies? Find the detailed information here.


California is one of the largest states in the U.S (United States) with people of all the communities from the world living here. There is diverse population in the state and it is a home of some of the world's biggest business companies. California is an important commercial, economic and technological hub.

There are world's top ranking universities in California. Indian students who dream to get into any of these top universities should have a good academic background. Some of these universities offer financial aid for studying abroad like scholarships or fellowships. However there is high competition for the same due to high number of applicants.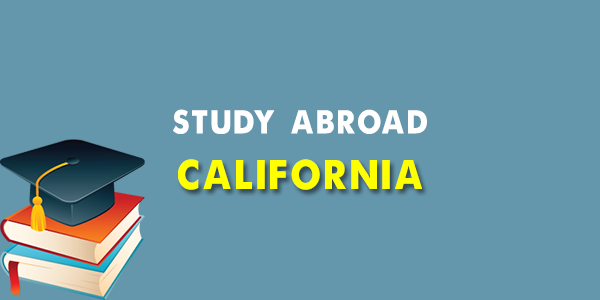 Find here the top study abroad destinations for Indian students

Here is a list of the best universities in California for the Indian students to pursue their foreign studies:

California State University
California State University is known as CSU in short. This is the largest university system in the U.S. It offers high quality student focused higher education. This is the most diverse and affordable university systems in the U.S and hence attracts large number of international students. The university offers top-quality teaching and a world-class learning experience to the students. CSU offers Degree and M.S programs in various fields / areas. The university provides UG (undergraduate) instruction and advanced degree program in more than 200 fields. It also offers doctoral instruction. CSU has 23 campuses with 49,000 faculty and staff.


Stanford University
Stanford University is located in the Silicon Valley. This year (2016), the university is celebrating its 125th anniversary. It is one of the world's leading research universities. It has 2,153 faculty members and currently there are 16,000 enrolled students in various undergraduate programs, PG (post graduate) programmes and research studies. The university consists of 7 schools in the areas of Earth Sciences, Engineering and Humanities & Sciences offer both UG and PG programs. While the graduate schools consist of Business, Education, Law and Medicine. Stanford University is ranked among one of the top universities of the world.


University of California
This is one of the largest public research university systems in the U.S. It is one of the most prestigious institutions for higher learning in the world. Currently the university system has more than 2,38,000 enrolled students in its 10 campuses and with more than 1,90,000 faculty and staff. The UC campuses of Berkeley, San Diego and San Francisco are extremely popular among Indian students.

UC is the main public research university of the state that offers 600 graduate degree programs and exclusive M.S programs in areas like medicine, law, veterinary medicine etc. UC San Francisco is the only medical science campus in the north.


California Institute of Technology
Popularly known as Caltech, this was earlier known as Throop University. It is located in a vast 126-acre campus at Pasadena, California. The institution offers research and education in the academic fields of Biology & Biological Engineering, Chemistry & Chemical Engineering, Engineering & Applied Science, Geological & Planetary Sciences, Humanities & Social Sciences and Physics, Mathematics & Astronomy.
Student's life in California

Cost of living in this state would be higher. However, there are several earning opportunities for international students while studying abroad. There are many Indian communities in the state / cities across the state. There is much to explore in the state with the famous Hollywood at Los Angeles. It is up to the student to make the best use of his / her student life and get world class experience for a brighter future.