Study in the US with money borrowed from International Student Loans

Are you looking for student loans at affordable interest rates? The best way to avail this would be to apply for international student loans. To know more about the eligibility criteria and the procedure to apply for such loans go through this article.


Introduction
If you are thinking about pursuing a course in the US, then you must also think about the expenses of food and lodging in the country. Being an outsider, you will not know how to save on your expenses initially. So your daily expenses will be more than what it is now in India. At this point of time it will be a boon to you, if you can apply for a discounted tuition fee or a partial fee waiver for your admission fee.
Therefore, you must apply for international student loans in the United States of America. International student loans are given at low rates in the US.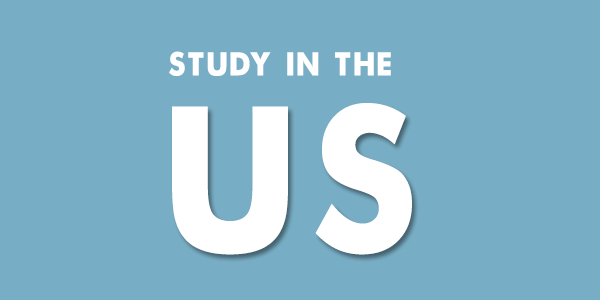 Overview of this loan scheme
This loan scheme is meant for international or nonresidents of the USA. Therefore, every Indian student who wishes to study abroad is eligible for this loan scheme. You will have to fill out a form to apply for international loan. This filled up form must contain your detailed information, for example, your full name, your parent's name, emergency contact number, student enrollment id and the subject that you have enrolled to study abroad. You must also not forget to mention the total amount that you are expecting as a loan.
It is not necessary that you will receive the entire amount you are mentioning in the application form. But the US banks will try to provide as much as plausible. This depends hugely on the number of loan lenders that are matching your loan criteria and amount. You will have to apply for this loan via the institution in abroad that you will be studying in. If no lender is ready to invest money in the institute you are studying, then you will not be granted any loan.


Eligibility criteria
As you might understand that the bank will not provide loans to anyone without any verification. So here are the basic requirements those needs to be set right before the application of the loan.

As I mentioned, this loan is for international students, so you have to firstly be a non US resident. To prove this you will have to produce photocopies of your voter identification card or Aadhar card etc. to the bank.
After this, you will have to find from the banks that whether your college will be able to get any money lender through the bank. If your institution is not on the list of the money lenders, then you will not be able to get any loan from that bank. If it is on the list, then you can apply for the loan amount.
You will also require a person who is what they call a cosigner. In India, we call them beneficiaries of a loan. Such a cosigner must be a permanent resident of USA and must have a permanent income source. The bank will verify, if his income is sufficient to pay back the interests and the principal loan amount, if somehow, you are unable to pay the loan back. So you would require a US resident who would have a job and faith in you to sign the cosigner contract for you. Above everything, finding such a person is a little difficult. But since you will be a student in some eminent institute, you can definitely approach the teachers of that institute to arrange a cosigner for your.
How can you repay the loan
Any course that you will be pursuing, will have its class sessions in the daytime. That means by the end of the afternoon, you will be free to do anything you want. Do not waste this time on irrelevant parties and clubs. Try for some job that will pay you on an hourly basis. You can work at gas stations, pizza shops, hotels , restaurants and many other places. In fact, be it a college or school, you will have a 5-day class schedule. So what about the rest of the two days? Work as a weekend babysitter or a part time room service boy in a hotel. These jobs mostly pay the wages on an hourly basis. You will see that at the end of the day, you have money for both your food and home rent. You might be lucky to save some extra bucks which you can use to repay the interests.


Conclusion
If you study abroad, there will high expenses. In fact, the expenses will be higher than now what you have in India. But the experience that you will get while studying abroad is supreme. No money can ever match up to the facilities that you will have while studying abroad. If the only impediment for you is money, then US banks are there to help you out with. They have a list of money lenders who will sponsor your education in abroad. You just have to make sure that you have a beneficiary and a part time job with you to repay the loans on time.