Apply for Federal Loans in the University of Maine, USA

Are you afraid of studying abroad, because you will be facing trouble in paying the college semester fee? You need to apply for loans in the university. University of Maine, USA provides several loan schemes that are very beneficial to the student. To know about such loan schemes in the USA, also known as federal loan schemes, you need to go through this article.


Introduction
Today applying for student loans while giving the semester or annual college fee has become a common thing. Half the students who study in the top ranking institutions (especially engineering colleges) apply for a student loan to pay off their admission and tuition fees. I am sure the international students who pursue courses in abroad are no exceptions to this. So studying abroad requires that you apply for a student loan. Here students will get to know about the procedure to apply for a loan at the University of Maine in North America.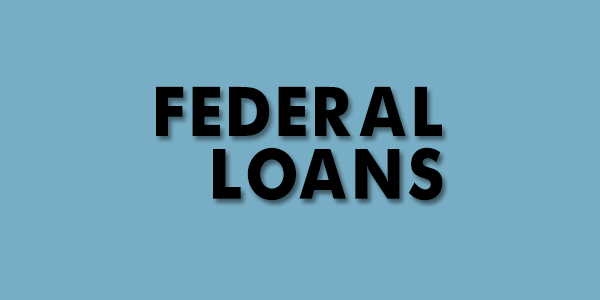 Why choose University of Maine
I have mentioned about the various aspects of studying in the University of Maine. This university spans over a lot of colleges. Therefore, it has a variety of courses to offer to the students. These courses can be undergraduate, postgraduate or research work.
A student gets lots of options to choose among the subjects in a particular course. Most importantly, all the colleges under this university provide scholarships to their students. Most of the students who study in different colleges under this university fall under the eligibility criteria of such scholarships.


Loan schemes of this university
There are a lot of loan schemes available at this university. These are applicable for local students, as well as students who have come to study abroad. Among them, I am going to discuss about the Federal loan schemes. These loan schemes have a rate of interest as low as 3%. The highest rate of interest seldom crosses 7%. These schemes are designed to give students the maximum possible benefit. The university has its application format for these loans. You must fill it properly to avail this scheme. Under government subsidized schemes, the government pays interest for the loans received by the students for the first 6 months. This facility is given to those students who have got high credit points in those six months.
There is another scheme where you cannot opt for a government subsidy. In that case you need not pay the interests right after obtaining the loan. There is a stipulated time to which you can save your income and after that time you will have to start paying the interests back. So although you cannot avail government subsidy in this scheme, you can keep the interests incurred on the loan on hold later pay them altogether.
There is another scheme where you get a few extra years, from the time your education completes in the university, to repay the loan. You can take this opportunity, and use the extra years to do internship in the university and pay back the loan. You can become a laboratory assistant or research associate in a college affiliated under this university and pay back the loan every month.


How to apply for a loan?
You will get a specific FSA id if you wish to apply for a loan from this university. Along with this you will be given an FSA pin number. You will have to mention all this when you will fill up the form. You will also have to provide your photo identification proof and photocopy of your date of birth. Along with this if you can provide a letter from the college principal or director certifying that you require this loan to complete your education, then it will be added advantage.
Some colleges might require that you provide your recent academic performance documents. You will have to provide that too. You need to mention the loan scheme, you will be applying for and the amount you require. After scrutinizing all your documents and identification proofs, the loan will be either sanctioned or rejected. If it is sanctioned, then you will have to fill out a promissory note. This is required for all the new students who apply for a loan. If you get confused in any section of the form, then you can join a free counseling session held by the government and clear your doubts.


Consequences of not repaying the loan
Always remember that, whether you pay it after your education completes or whether you pay it before that, you have to pay the loan before the stipulated time. Else the government will send you a notification specifying that you have become a defaulter.
If you cannot respond to this on time, then you will be considered as a delinquent in repaying loans.
If you either fail to repay the loan at the time stated by the government and also justify proper reasons for this delinquency, then you will be arrested and deported from the country. Necessary legal actions will be taken against you.
Conclusion
The University of Maine, USA spends a lot of money for its students. The least eligibility to get such a backing is to have good academic scores. So utilize this golden opportunity. Keep on doing the hard work and finish all your assignments on time. Your high credit points will fetch you subsidized government loans from the university.