Top scholarships for Indian students to study in UAE

Are you among them who have planned for higher studies from UAE and want an option to support your education financially? There are some scholarships specifically for Indian students, which may support you for your purpose. Please find all the details in the article.


What is the requirement of Scholarships
Scholarships work as a boon for some who are desperate for higher studies, but their financial condition does not allow them to pursue. Now days, education has become very much costly and it is really a dream only for parents from middle class family to help their kids for higher education in Abroad.
In such cases, scholarships are the key supports for meritorious students, which help them financially to fulfill their dreams. There are lots of scholarships available in India for different types of courses and four different countries.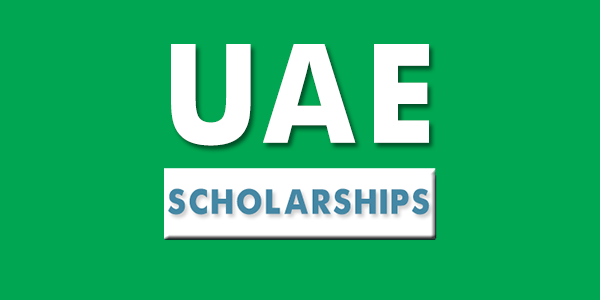 Below mentioned are the details for Scholarships available for study in the UAE-

Scholarships for Undergraduate Programmes at BITS Pilani, Dubai
This scholarship is offered by BITS Pilani, Dubai Campus. It is targeted for Graduation level studies. The Dubai Campus of BITS Pilani (BPDC) got established in the year 2000 and is having recognition internationally and one of the largest Engineering Institutions in Dubai International Academic City (DIAC).
The eligibility criteria for scholarship and other related details can be obtained from- "www.bits-dubai.ac.ae/Admission/Downloads/Scholarship_and_fee_concession_for_fd_programme.pdf"


International Student Tuition Scholarships
University of Wisconsin Stout offers this scholarship for Undergraduate and graduate courses. It is to support students with excellent skills and academic records at UW-Stout. Another factor which is considered for this scholarship is participation of candidates in international cultural activities and finally the availability of funds.


Outstanding Academic Excellence Scholarships
It is sponsored by the University of Wollongong in Dubai. It is available for both Undergraduate as well as Postgraduate level courses. This scholarship is provided by the university at the beginning of every semester and only the entry level candidates are eligible for this. The scholarship amount includes 20%-10% payment of total tuition fee and does not include other study related expenses like accommodation and food, etc.
A single candidate can be benefited from single scholarship only at a time, but he can apply for as many scholarships as he wishes to and final decision will be made upon different criteria of eligibility.


The Indian High School Dubai Scholarships
This unique scholarship is for Indian students studying in 5 to 12 grades. The Indian High School in Dubai manages these funds by generating exceptional deposit aid to serves in need and deserving students financially.


S P Jain Center of SPG Management Global MBA Program
It is a very selective scholarship offered by S P Jain. Apart from this, it also provides educational loans at very low interest rates to deserving candidates. Both of these programs are only for Global MBA Program and the applications are only accepted after successful enrollment of candidate for this program.


The SKP Scholarship (Pathak Scholarships)
It is a graduate level scholarship, which is offered by Exeter College, University of Oxford. It was initiated by Mr Krishna Pathak and is in combination with Clarendon Award. This scholarship is specifically for Indians who are residing in India or Dubai and want to pursue graduation from Exeter College, University of Oxford.


Multicultural Student Scholarship (MSS)
This scholarship is also for graduate level courses and is sponsored by the University of Wisconsin-Stout. It awards around $10,000 comprised of 4 years. It means, scholarship holder will get $2500 every year as scholarship amount. For continuously having this sum for 4 years, candidates must the eligibility criteria of scoring 3.0 GPA and must enroll in 12 or more credits every year.


HH Sheikh Hamdan Scholarships
It is offered by Abu Dhabi University in the honor of their Deputy Prime Minister and President of the Abu Dhabi University (ADU) Board of Trustees and Governors- Mr. Sheikh Hamdan Bin Zayed Al Nahyan. They target top scorers of different high school sin UAE. They cover the 4 year education program, tuition fee and administrative fees in scholarship.


Hamdan Bin Zayed Scholarships for Top Secondary School Graduates
It is sponsored by Abu Dhabi University for Top Secondary School Graduates.