How to get a student visa to study abroad in Belgium

Want to know the procedure to apply for a student visa to Belgium? Belgium, a beautiful country in West Europe, offers a very conducive environment for higher studies. In the present article, the author discusses the procedure for obtaining student visa for Belgium. The article will benefit Indian students planning to study in Belgium in future.


Belgium, a beautiful country in Western Europe, attracts many students all over the world. The academic standard of some of the Universities of the Belgium, viz., KU Leuven, University of Ghent, University of Brussels, etc. is very high. Of late, many Indian students are also going to study abroad in Belgium various subjects like engineering and management. In this article, the process of applying for the student visa for studying in Belgium is being discussed for the benefit of prospective Indian students.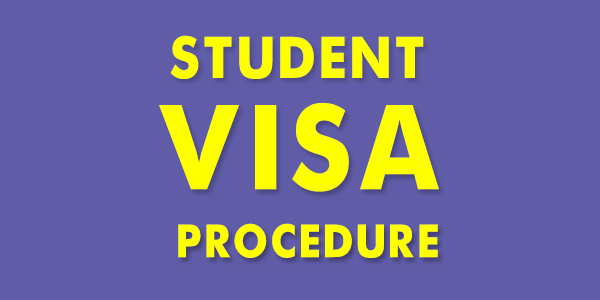 Point to remember
Indian students must remember that procedure for obtaining student visa for Belgium is different for Indian students vis-à-vis that for the students from EU countries and the USA. The students from EU countries do not require student visa to study in Belgium. They are only required to carry National Identity Cards. Students from the USA are not required to obtain a visa for Belgium if their stay is less than 90 days.


Procedure for Indian students
Before applying for a student visa for Belgium, an Indian student is first required to be accepted into a course at an accredited educational institution of Belgium, and to pay the registration fee (refundable in case of rejection of visa application). If a student is interested in pursuing higher studies in Belgium, he/she is required to contact nearest Belgium Embassy or Consulate. The Embassy will help the student to determine whether he/she needs a student visa, and will guide the student through the visa application. All the information concerning Belgian visa applications can be found in the website of the Foreigners Department of the Federal Public Service (FPS) for Home Affairs available in French, Dutch and English. An international student needs to apply for a national long-stay visa, which allows him/her to stay longer than 90 days in Belgium. The procedure to obtain a visa for Belgium varies depending on the Belgian Consulate or Embassy the student uses. In general, the candidate is required to fill in a visa application form and submit an application fee along with all the required documents. It is also possible that some Consulates may work with an external service provider who carries out most of the administration tasks - an additional service fee will be charged in this case.


Belgium Embassy and Consulates in India
The address of Belgium Embassy in India is:- Belgium Embassy in India, 50 - N Shantipath, Chanakyapuri, New Delhi-110021. E-mail: newdelhi@diplobel.fed.be. In addition, Belgium Consulates are located in Camac Street, Kolkata and Dr. Annie Besant Road, Mumbai.


Documents required for visa application
A completed and signed visa application form.
A passport or similar travel document valid for more than 12 months.
Proof that the student has sufficient financial income or support for the duration of the stay. This must cover healthcare, living, study and accommodation costs as well as the cost of the return ticket. This can be in the form of a certificate stating that the student has received a grant or scholarship, an agreement of financial responsibility from the sponsor, or a personal bank statement showing sufficient funds.
A medical certificate stating that the student does not have any disease that may endanger public health (such TB, diseases which require quarantine and other infectious diseases).
A police certificate of good conduct confirming that the student has never been convicted. Student visa requirements for Belgium also include proof of student status and study plans. For this, the student may need the following documents:
(a) Proof of registration at a recognized higher education institution in Belgium (must cover a full-time course of study, suggesting that the candidate's main activity in Belgium is studying).
(b) Application for an equivalence certificate for a diploma or Certificate conferred abroad (only required for French community education).
(c ) Original and certified copy of Diploma, Certificate or Baccalaureate from the student's secondary education board.
(d) Copy of all Diplomas and Certificates obtained since the end of the student's secondary education.
(e) An employer's statement underlining the necessary for the student to pursue higher education as part of his/her work (more likely applicable to Post-Graduate students).
(f) Documentation giving a brief description of the courses organized by the institution where the student is going to take admission, with a short explanation comparing those courses organized in your country of origin.
The student is also required to provide a supporting letter explaining the reason why he/she has chosen that particular course of study and the reason for choosing Belgium as the preferred destination and how the choice would benefit the student. The student is also required to demonstrate that he/she has sufficient knowledge of the language which would be the medium of instruction.

Belgium is a beautiful country with a very conducive and peaceful environment for study. It can be expected that more and more Indian students would avail the opportunities being provided by the top universities of Belgium in various fields of higher studies.