General List of Documents for Study Abroad Application Process

Are you an aspirant student who wish to pursue studies in a foreign university? Looking for the list of documents you need for your study abroad application process? Find here the information on the study abroad documentation.


A good number of Indian students dream to study abroad. But when it come to application process, it is too tiresome with the list of documents provided by different universities. In order to get admission in good foreign universities / college, you need to gather the right documents and provide a good set of documents to the foreign university / college.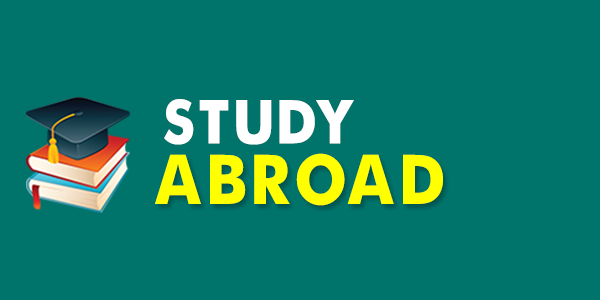 Find here details on how to choose a study abroad destination.

Here is the general list of documents you need during your application process. However there will be slight variation from one destination to the other.

Duly Filled-in Application Form

Make everything clear in your application form. A filled-in application form speaks a lot about the individual. So, you need to carefully fill the application form. Type your details on the computer instead of filling it manually so that it would be easier for the admissions officer to read.

Academic Documents

If you are going for foreign studies after your 12th grade, you need to submit your:

10th Board certificate and marks sheet
12th board certificate and marks sheet


Find here the study abroad options after 12th Grade

If you are going for abroad studies after your bachelor's degree or after PG (Post Graduation), you need to get the following academic documentation:

10th Std Transcripts and Certificate
12th Std Transcripts and Certificate
Bachelor's degree Transcripts and Degree certificate
Diploma Transcripts and Certificate, if any
Master's Transcripts and Degree certificate, if any
Other Diplomas/Certificates, if any.


Find here the top study abroad destinations for Indian students

Scores of Competitive exams appeared

This is an important document you need for getting admission into foreign universities / colleges. If you are going for arts courses, you need to have your TOEFL or IELTS scores while many universities in foreign countries need the scores of exams like GMAT, GRE, ELSAT etc. The test certificate has a validity date and you need to make sure that it is valid at the time of submitting your application. This certificate is very important.

Resume / CV

A resume / CV gives a complete picture of the individual and is used for various purposes like admissions in foreign universities, jobs etc. It is the document which is used to screen the applicant. It is good to have a good resume / CV after completing your higher secondary i.e 12th grade.

Check here to know how to write an effective CV

Statement of Purpose (SoP)

SoP is a written document i.e a brief essay on self that tells who you are, why you chose the particular university / college in the specific foreign country, what are you planning to do after completion of your course, what are your personal interests and other such personal information. It should be focused on your research goals. This is one of the important documents required mostly by the universities in the U.S. A well presented SoP plays a key role of your getting admission into a foreign university / college.

Letters of Recommendation

This is an important document required during study abroad application process. These are written specifically written about you by a person/s very well known to you. It is particularly addressed to the requester. A well presented / written letter of recommendation is essential for getting admission into foreign universities.

Offer Letter / I20

An offer letter is a written document of acceptance which is issued by the university / college to which you applied for admission. This is applicable for studying in U.S.A.

Find here information on study abroad scholarships in the U.S for international students


Work experience

If you are going abroad for studying after your 12th grade, you don't need this. But if you are going for higher studies then you may need work experience, if any.

Solvency certificate / Financial documents

Solvency certificate is the financial document i.e the bank statement issued by your bankers.

Find here information on how to obtain solvency certificate for studying abroad

Other financial documents you may need include:

Sanction letter of your education loan, if you have applied for one
Proof of investments
Property documents of your sponsors / parents
Income tax documents of self / sponsors / parents

Auditor's reports
Check information on how to get financial aid for studying abroad

Other Important Documents

Following are the additional documents which you may need for your study abroad application process:

Passport size photos. Dimensions of the photos as per the mention is very important. Even for the slightest variation in the dimensions may become a cause of rejection. So you need to double check the dimensions of the passport size photos for application process and also for visas.
Passport and a photocopy of the same. Passport is very important for foreign travel as this is your authorized photo identity. So you need to keep it secure. In case of loss or damage of the same, you can apply for a duplicate passport.

Find here the procedure for applying for a duplicate Indian passport
Receipt of your visa fee
Scholarship letter, if you have one

Once you are done with all the necessary documents for your study abroad application processing, arrange / pile up these in the order of importance with the most important one on the top and the least important one at the bottom. Place all these documents in a folder and keep it handy. Also get attested copies of all these documents and place these in a separate folder. In this way, if you keep everything ready and organized, you can easily go with your study abroad application process.

Once you are done with everything, you can plan your foreign trip and fly for studying abroad.

Here is what to pack while going to study abroad