Study MA Community Radio programme abroad at University of Lincoln, UK

Looking for community radio PG courses abroad? This article provides complete information on the Masters programme in Community Radio offered by the School of English & Journalism, University of Lincoln, UK. You will get details of the course fees, scholarships, curriculum and application procedure.


Students are being offered a unique opportunity to pursue a unique course abroad in UK. University of Lincoln, UK is offering a special Masters programme in Community Radio. It is being conducted by the university's School of English & Journalism, which is the recipient of a national BJTC award for Innovation in Broadcast Journalism Teaching. The MA Community Radio programme incorporates aspects of production & presentation in its curriculum and its position in the media industry. On the whole, the programme aims to make the student competent in all formats of journalism, namely online journalism, broadcast journalism and print journalism. Eligible students should apply latest by 15th June 2016.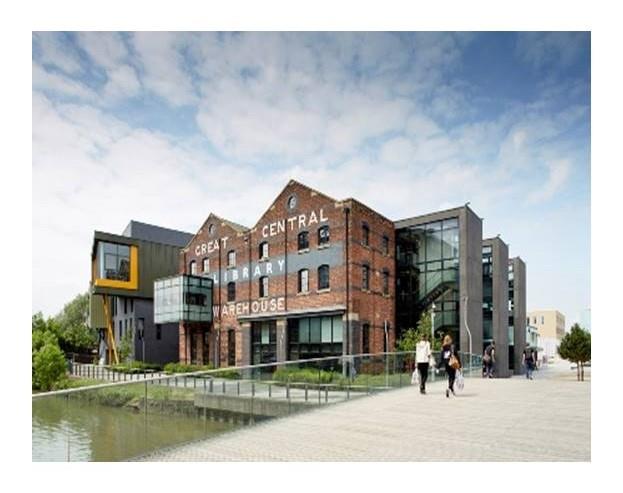 [Image courtesy: Official press release]


About the programme
The MA Community Radio programme is headed by programme leader Alex Lewczuk and the lectures are delivered by experienced faculty who include working journalists and broadcast practitioners.


Duration
It is a one-year full-time course, leading to a Master of Arts (MA) awarded by the University of Lincoln. The course begins in September 2016.




What you will learn
Siren FM is the well-known campus-based community radio station of the University of Lincoln. Students thus get a direct, hands-on approach to practical experience in radio program content & the concepts of managing it, producing it and broadcasting it or air. The programme also goes beyond the academic aspects to help students develop their skills in research, essay writing, speaking and debating, critical analysis, leadership skills and computer skills & professional writing skills.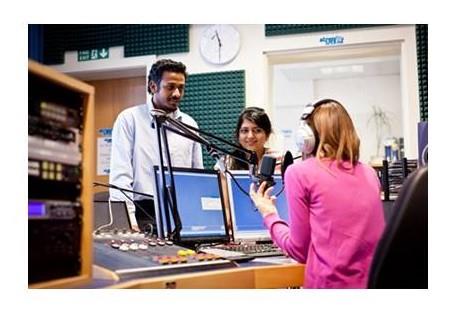 [Image courtesy: Official press release]

The programme modules include:

Lectures


Workshops


Group and personal tutorials on an individual level


Seminars (with up to maximum 18 students)


Presentations


Study visits


Group production


Assignments within a newsroom or studio setting

All students are taught the concepts & aspects of online journalism and get an understanding of the job profile of correspondents and specialist journalism, with the opportunity to develop their own fields of interest. During Semester B, you get the unique opportunity to specialize in either print or broadcast & in specific subject areas. The 2 other specialist masters programmes are Science & Environmental Journalism and Sports Journalism.


Work experience
Work experience in the form of internships forms the major core of the programme with assessments too being done. You may also get the opportunity, if you so wish, to get a placement in the university's Siren FM community radio station.


Assessment
Assessment includes essays, portfolios of journalism work, reports, presentations and case studies and practicals that include workbooks and logs.


Programme benefits and career scope
On successfully graduating from the programme, you can take up a career in not just journalism, but also in publishing, arts promotion, press and public relations & other fields connected with the radio industry.

Through the programme you will get an in-depth insight into:

Journalism and varied genres, including broadcast, online & print journalism


Editorial decision-making


Practicalities of Community Radio production


Ethical aspects of Community Radio functions


Media law and regulation as it applies to Community Radio in the UK and some other jurisdictions


Role of local media


Academic and journalistic research methodologies, including investigative journalism, radio documentaries, etc
Course Fee
The fee for the MA Community programme is £13,700 per year (after a reduction of £2000 as Global Postgraduate/International Alumni Scholarship)


Scholarships
There are two scholarships available for the MA Community Radio programme, namely:

On meeting the eligibility requirements for admission to the programme, you may be eligible for the Global Postgraduate Scholarship worth £2000.


An International Alumni Scholarship worth £2,000 is also offered to self-funding international students who have previously studied an undergraduate course at the University and are further pursuing a postgraduate course.

Note: You can be eligible only for one of the above scholarships.

Know more about scholarships available for studying in India and studying abroad


Eligibility requirements
You must have a Bachelor's degree with a minimum grade of 60%.


You must have an IELTS score of 7.0 with no less than 6.5 in each element, or equivalent.

Learn more about important entrance tests for studying abroad: List of 6 important international entrance exams and tests for studying abroad


How to apply
Get in touch with the admissions contact for the programme (see contact details below).

Course details: http://www.lincoln.ac.uk/about/courses/MHMACRS_2016-17.pdf

Last date for receipt of application: 15th June 2016




Contact information of University of Lincoln
Address:
University of Lincoln
Brayford Pool
Lincoln
LN6 7TS
UK
Website: https://www.lincoln.ac.uk/home/

For general enquiries:
Telephone: +44 (0)1522 882000 // Minicom: +44 (0)1522 886055


For applicant enquiries:


Contact Details for further queries: admissions@lincoln.ac.uk