Study M.Sc. in Audiology programme abroad at University of Southampton, UK

Eager to become an audiologist or speech and language therapist? Why not study abroad the requisite course for this career? This articles gives complete information about the Masters programme in Audiology offered by the University of Southampton, UK.


For those who have pursued a B.Sc.(ASLP) Bachelor in Audiology & Speech-language Pathology course or equivalent acceptable course in India and wish to study a master's programme in the same field abroad, there is a wonderful opportunity to pursue the programme abroad in UK. The University of Southampton, UK is offering a special Masters programme in Audiology. Headed by course director Dr. Stephen Bell, the programme is being conducted by the university's Faculty of Engineering and Environment in audiology which is hosted by the Institute of Sound & Vibration Research (ISVR) within the campus. There are 30 seats available. Eligible students should apply latest by 30th June 2016.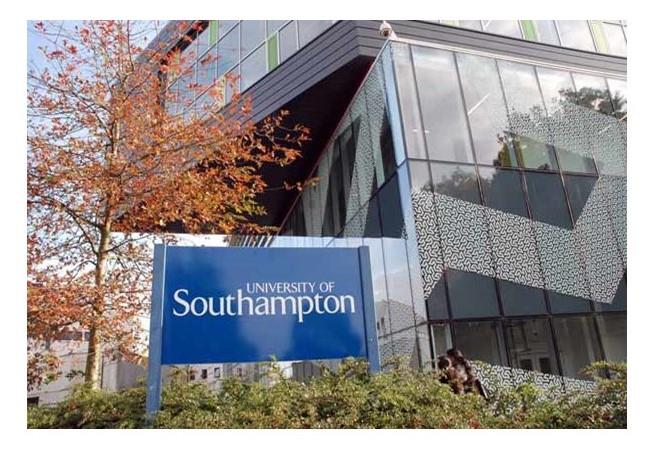 [Image courtesy: Official press release]


Overview of the M.Sc. Audiology programme
The M.Sc. Audiology course provides an in-depth insight in audiology and, through precise, methodical scientific training, helps you to develop your knowledge and skills in the field of audiology. So whether you wish to launch your career as a professional audiologist or a speech & language therapist or any other kind of health professional or even an auditory research analyst, this course is ideal for you. Of course, beyond learning the technical aspects, you will also be honing your skills as a team worker through group planning exercises, taking the initiative to be a leader & becoming an ace problem solver!

You will get direct access to the best of the best facilities, including in-house audiology and auditory implant services along with an open-access audiology skills laboratory.



Special aspects:
One-to-one tutorials are also arranged to cater for individual learning differences.


You will be assigned a personal tutor at the beginning of the course when you enrol for it, this tutor giving your constant support during the entire duration of the programme.
Duration
The course for Indian students is a full-time one for a duration of 1 year, comprising of 2 semesters starting from September 2016 & exams at the end of each semester. The final 4 months of the course focuses on your full-time research project, preparation for which should ideally be started before the Semester 2 exams so that you have enough room to work on it along with its practical work aspects.

You can take up the option to exit the course at an earlier stage, with a PG Certificate or PG Diploma. If you wish to learn a specific individual module of the course separately, that too is possible. For this, you can contact the university for further Information.

If you are a UK/EU student, check out the longer duration 2 year course at the official website (see contact information at the end of this article).


What you will learn
In addition to classroom learning, you will be working on exploring various healthcare innovations in the field of audiology and attending taster clinics. Most important, you will be developing your research skills, the culmination of which will be you submitting your very own research project as a thesis.

The programme modules include:

Foundation sciences modules: These modules are from October to January, which forms semester 1, and are mandatory for advanced modules unless you are exempted through accredited prior learning.

The modules are (with module no. in parentheses):


Applied research methods (AUDI6004)


Clinical Audiology 1 (AUDI6006)


Physiology and Psychology (AUDI6009)


Rehab of Auditory Disorders (AUDI6010)


MSc Research Project (FEEG6012)



Advanced modules: The additional 7.5 ECTS advance modules during Semester 2 are offered separately in short concentrated units. You must complete at least 4 of them, with 'Applied research methods' being a mandatory module.

The modules are (with module no. in parentheses):


Applied research methods (AUDI6004)


Clinical Audiology 1 (AUDI6006)


Paediatric audiology (AUDI6007)


Assess. & Man of Vesib. Disorder (AUDI6008)


Clinical Audiology 2 (AUDI6011)


Fundamentals of Auditory Implants (AUDI6012)


MSc Research Project (FEEG6012)

Note: You can take the advanced modules AUDI6010, AUDI6007 & AUDI6008 as an external student not registered for an award for continuing professional development or if you are a student within the University of Southampton, subject to resources being available.


Work placements
The MSc Audiology course is accredited by the Registration Council of Clinical Physiologists (RCCP). Hence, as a successful graduate, you are eligible to register with RCCP. You can also apply for the stand-alone course in order to become eligible to register with the Health and Care Professions Council as a Hearing Aid Dispenser.

Note, though, that the university does not guarantee any placement & it is generally available only to approximately 10 UK/EU students annually. You will need to pay the requisite placement fee, this being included within the standard tuition fee for the particular academic year. You can contact the University for more information on this (contact information provided at the end of this article).


Assessment
In addition to end-of-semester exams, your coursework will be assessed. This could include essays, presentations, practical exams, assignments, etc.

The research project to be done in the final 4 months could be based on any area covered by the course. It will require you to source out information, then analyse the collected data and present it. This project naturally should be containing your own original ideas & should be such that it is up to the mark in terms of the existing standard of technical design as well as addressing a unique problem which requires the application of new research.


M.Sc. Audiology programme benefits and career scope
On successful completion of the course, you can take up work or become a self-employed professional as an educator or researcher, as an audiologist or therapist, etc. You can look for employment opportunities in universities, research labs, hospitals and health care centres, firms manufacturing technological devices in the field of audiology, etc.

Course alumni have been gainfully employed in the government and private sector, including GN Otometrics, Specsavers, the UK National Health Service (NHS), etc.


Course Fee
The course fee is £19570. Costs include: stationery, books, design equipment & materials, field course clothing (such as waterproof wear & walking boots), conference expenses (you will need to attend the British Academy of Audiology conference in November), etc. Know more of the expenses to be incurred:


Scholarships
The University offers Southampton International Merit Scholarships of up to £5,000 and Commonwealth Shared Scholarships to Indian students.


Eligibility requirements for M.Sc. Audiology course
Academic qualifications
You should have an upper-second class Bachelor's honours degree or an equivalent qualification from an appropriate institution in a physical, biological, life or behavioral science or an engineering subject.


If you have a lower-second class Bachelor's honours degree, you can gain admission to the programme provided you have significant evidence of relevant work experience & further training (preferably 2 years).


You must have an overall IELTS score of 6.5 with minimum 6 in speaking & listening and 6.5 in reading & writing. Learn more about IELTS: Important international entrance exams and tests for studying abroad


You will be required to complete 2 short assignments for final selection (this is addition to attending the standard interview for admission).
Non-academic qualifications
In your personal statement you will need to establish that you have:

Good communication skills, are literate (including IT knowledgeable) and have a grasp of mathematical concepts.


You possess a high level of skills in terms of solving problems, critical analysis and inter-personal relations.


You have a genuine enthusiasm and keen interest in the field of healthcare, science & learning.


You are a self-motivated person with the ability to take up the initiative when the opportunity arises.


You have a fairly good understanding of the audiology profession and have visited or intend to visit an audiology or related department.

Useful resource: Know how to write a good Statement of Purpose (SOP)


Other criteria
Prior to the start of the programme, you will be required to undergo a complete mandatory criminal record as well as a health check-up, these being organised by the University.

Know about the equivalent entry requirements and qualifications for your country: http://www.southampton.ac.uk/uni-life/international/your-country.page




How to apply
You have to apply online through the University of Southampton's Post Graduate application system here: https://studentrecords.soton.ac.uk/BNNRPROD/bzsksrch.P_Search#_ga=1.128857038.315068773.1465024897

Last date for receipt of application: 30th June, 2016


University Contact information
University of Southampton
University Road
Southampton
SO17 1BJ
United Kingdom
Ph: +44(0)23 8059 5000 // Fax:+44(0)23 8059 3131
Email: admissions@southampton.ac.uk
Website: http://www.southampton.ac.uk/

Course Link: http://www.southampton.ac.uk/engineering/postgraduate/taught_courses/audiology/msc_audiology.page