Study abroad M.Sc. or M.A. in Forensic Science at University of Lincoln, UK

Are you looking for post graduate programs in forensic science abroad? This article provides complete information about the M.Sc./M.A. in Forensic Science (Erasmus Mundus) programme offered by the University of Lincoln's School of Chemistry, UK. You will get details about the programme modules, fees and online application procedure.


University of Lincoln invites applications from students wishing to study abroad in UK a post graduate programme in forensic science. The M.Sc./M.A. in Forensic Science (Erasmus Mundus) programme will begin in September 2016.


About the course
The M.Sc./M.A. in Forensic Science (Erasmus Mundus) programme is being offered by the university's School of Chemistry in collaboration with the University of Córdoba, Spain and the Institute of Health Sciences Egas Moniz, Portugal. Special inputs are being provided by renowned institutions globally reputed for their forensic science programmes. These are:

John Jay College, New York


Texas A&M


West Virginia University


The University of Western Australia
About the curriculum
The M.Sc./M.A. in Forensic Science (Erasmus Mundus) programme incorporates multiple disciplines as these all combined together form the core of Forensic science. These disciplines are: chemistry, biology, medicine, pharmacy, physics and other allied subjects.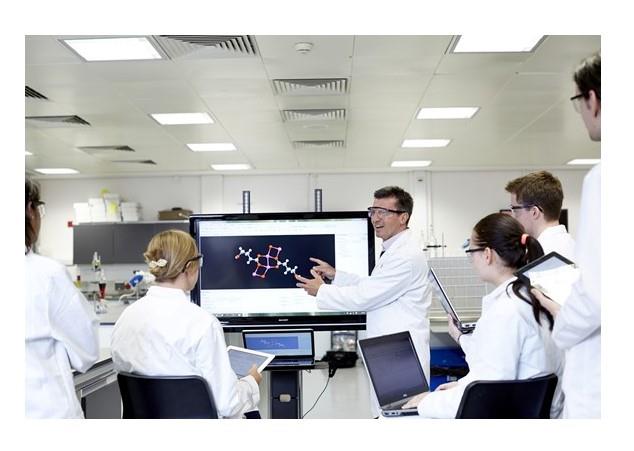 [Image courtesy: official press release]

Topics covered encompass:

Forensic Analytical Chemistry


Forensic Pathology


Fire and Explosion


Forensic Anthropology

You will be trained right from the basics of forensic practices & principles to being able to understand the legal considerations required with regard to court room evidence being presented. You will thus not only learn the profile work of a forensic expert in a laboratory setting but also his/her role as a witness & how to present expert evidence in the Court. As part of the programme you will get plenty of hands-on practical work in the campus laboratories which are equipped with all the requisite contemporary tools and equipment to enable you to develop technical skills in the field of forensic science.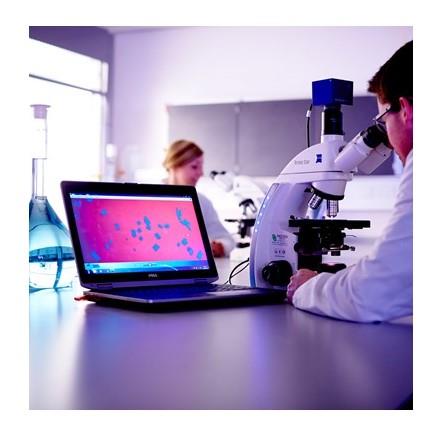 [Image courtesy: official press release]

In addition to classroom lectures & laboratory practicals, you will get to attend seminars where the participants will be leading professional organisations and practitioners from the field of forensic science.

Important note: You must be prepared to pursue the programme studies in 3 different countries and be willing to adapt to the cultures of the different countries.


Assessment
Other than your coursework being assessed, there will be an assessment of your presentations, field work, exams & a dissertation. You are required to pass all modules in each institution/semester. The grading system for modules is 50% for a Pass and 80% for a Distinction. Once 3 semesters have been successfully completed, you will move to the 4th semester which is the project stage.

You will also have to attend a Spanish language course taught in the University of Cordoba, Spain and a Portuguese language course taught in the Instituto Superior de Ciencias da Saude Egas Moniz (ISCSEM), Portugal.


Academic credits
Each country which is part of the programme will deliver the same number of credits in the taught part of the Masters, that is, 60 CATS & 30 ECTS. During the project time it will be 60 CATS & 30 ECTS

Each country will accept the transfer of credits from the consortium partners to complete the 240 credits required to obtain the Masters degree according to the Accreditation of Prior Learning (APL).

You can check out the semster-wise programme modules and assessment strategies of the programme.


Duration
The M.Sc./M.A. in Forensic Science (Erasmus Mundus) programme is a full time 2-years course, with the academic session starting in September 2016.


Course fee
The programme fee is £15,700.


Career scope and job opportunities
With the in-depth curriculum and hands-on skills gained, not to mention international experience, you will get plenty of job opportunities to be gainfully employed in the forensic science field.


Eligibility requirements
You must have an upper second class Bachelors (over or equal to 60%) in a Science subject.


You must have an average IELTS score of 6 with no element below 5.5. This is a mandatory English language requirement.
Important dates
Last date to submit application: It is advisable to apply by the end of June 2016.


How to apply
You have to register at the official website and then apply online.

Know complete details of the course before applying.


Contact information for admissions
Academic:
Jose Gonzalez-Rodriguez
Ph: +44 (0)1522 886878
Email: chemistry@lincoln.ac.uk
For further queries: admissions@lincoln.ac.uk / pgenquiries@lincoln.ac.uk


University contact details
University of Lincoln, Brayford Pool, Lincoln, LN6 7TS
Tel: +44 (0)1522 882 000
Visit the official website of the University of Lincoln, UK and know more about the campus infrastructure & facilities offered to the students.

Check here to sign up for admissions to foreign universities