Tips on how to beat Dubai summer heat

In Dubai, summer usually starts around mid-April with rising heat and humidity. The weather turns extremely dry in June. The temperature slightly lowers by September and by November winter sprouts preceding a rainfall. This article deals on how to beat the scorching heat and stay cool in summer.


For the last two weeks, the weather in Dubai is very hot and humid with temperature reaching 45 degrees and is expected to hit 51 in a couple of days. This has widely affected the social life of the Dubai residents. The expats from Indian subcontinent and Far East are in more grief after viewing the whatsapp images and videos of monsoon back home. Dubai summer heat has become the talk of the town and everywhere people keep discussing about the rising humidity. But, to me, it is our mindset that is responsible for this scenario. Dubai has a tropical desert climate, therefore long and hot summers are pretty expected. Moreover schools are closed for summer vacation, the working hours of labors working outdoors are changed, imposing fines on those companies that violate the rules and we have A/C facility everywhere possible. So what more? A few changes in your daily chart and some practices can bring a change to your life formula. Let us have a look:


Maintenance of Air Conditioners and Refrigerators
This is the first step I normally take before the onset of summer. The technicians come and clean the A/c filters for pure and good air-flow. This saves energy and money and also minimizes my allergic problems to some extent. Proper storage of food is very important in summers especially in storing meat ,eggs and diary products. Set the right temperature and make sure the doors are sealed properly. This will keep your appliance working efficiently and your food is safe for your health.


Exercise Routine
It may not be possible to continue with your normal exercise routine in summer. But this doesn't signal at all to compromise your heath and fitness. A slight change in your timetable can solve the issue. For those who prefer jogging or walking, early morning or late nights are better, when the humidity is comparatively low. For those who prefer indoors ,can make use of the gym facilities. Swimming is also a good option to stay cool and fit.


Proper Clothing
It is always advisable to wear loose and light colored clothing in summer.Cotton clothes is the best option as it will help in the evaporation of sweat and make the body cool. For kids, it is recommended to avoid leggings and tight clothing because the sweat doesn't dry off and might cause skin infections. Short sleeves or sleeveless is a good choice. Opt for proper foot wear and avoid thick fabric socks.


Room interiors
Try these easy décor ideas and create your room the best place to relax this summer. Never fill your room with heavy furniture, instead use simple light portable ones. This will facilitate better air flow and lighten the look of your room. Use curtains to block the hot summer sun. Paint your room with lighter shades. Try light fabric floral printed bed sheets and light blankets to bring the freshness of summer into your room.


Proper skin and eye care
It is very important to prepare and maintain your skin beauty in summer. The first thing to do is to keep your skin clean. Drink plenty of water and stay hydrated. Apply good sunscreen lotions and moisturizes. It is always recommended to avoid anything heavy or creamy in summers. Home made face packs are good to exfoliate your skin and make it glow. The pulp of ripe tomatoes are good for tan skin, honey and lemon pack is a natural bleach, banana face pack for whitening skin and so on. Also add a lot of fruits and vegetables to your diet.
During summer, pink eye, itchy eye and dry eye are common.So it is very important to protect your eyes from rays, dust and pollen. Avoid direct exposure to sunlight. Try to remain indoors during peak time of heat. If going outdoors, use sunglasses that guarantee UV protection. Using hats or carrying umbrellas will also give protection from the harmful ultraviolet rays.


Dubai Summer Surprises
Dubai has come up with a lot of family holiday entertainment and festival shopping till August 20th. It is very difficult to cage the kids indoor all the time especially during their holidays. So these activities that are organized in spacious malls with all the proper arrangements is indeed a good learning experience for both the parents and their children. There was live show of Alvin and the Chipmunks at Deira City Center during which the kids got the opportunity to interact and greet their favorite characters. The Chinese Circus, the Magic show and the Italian Circus captivated the young minds. The Jungle Book show at the City Walk was worth watching. Workshops and activity sessions were also conducted. Moreover the DSS shopping discount and the chance to enter the prize winning draw made this summer more colorful and energetic.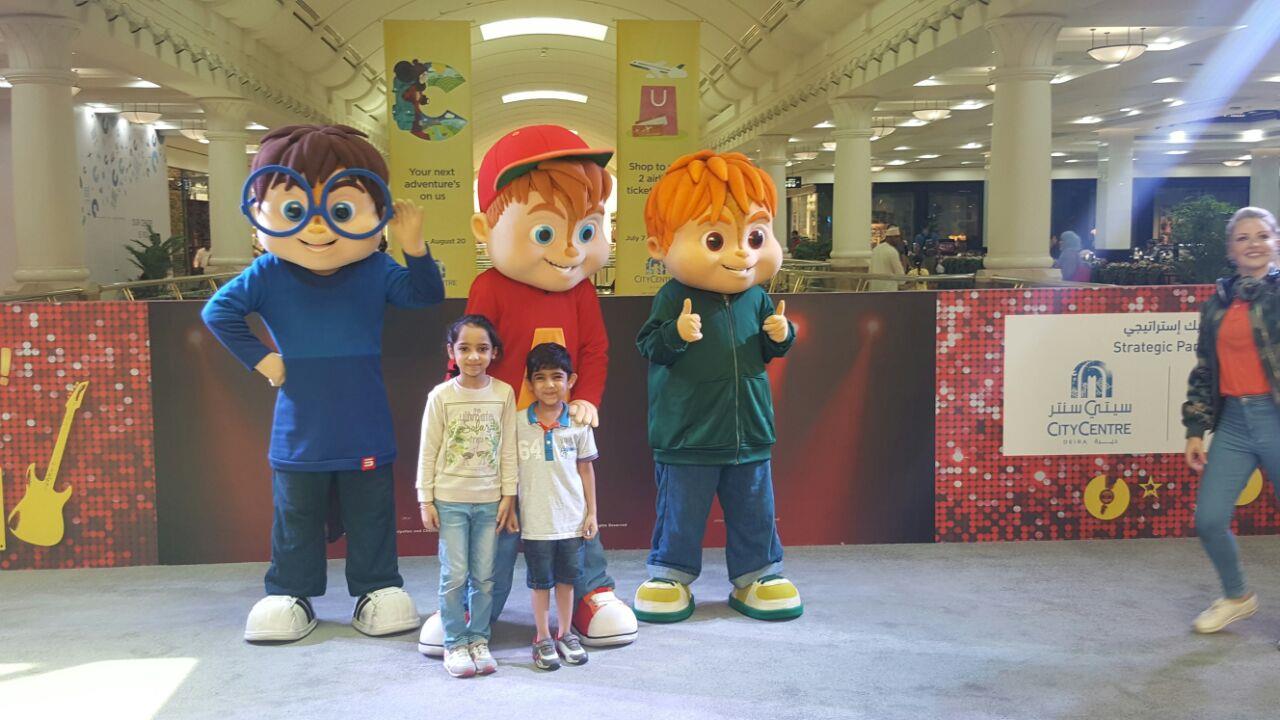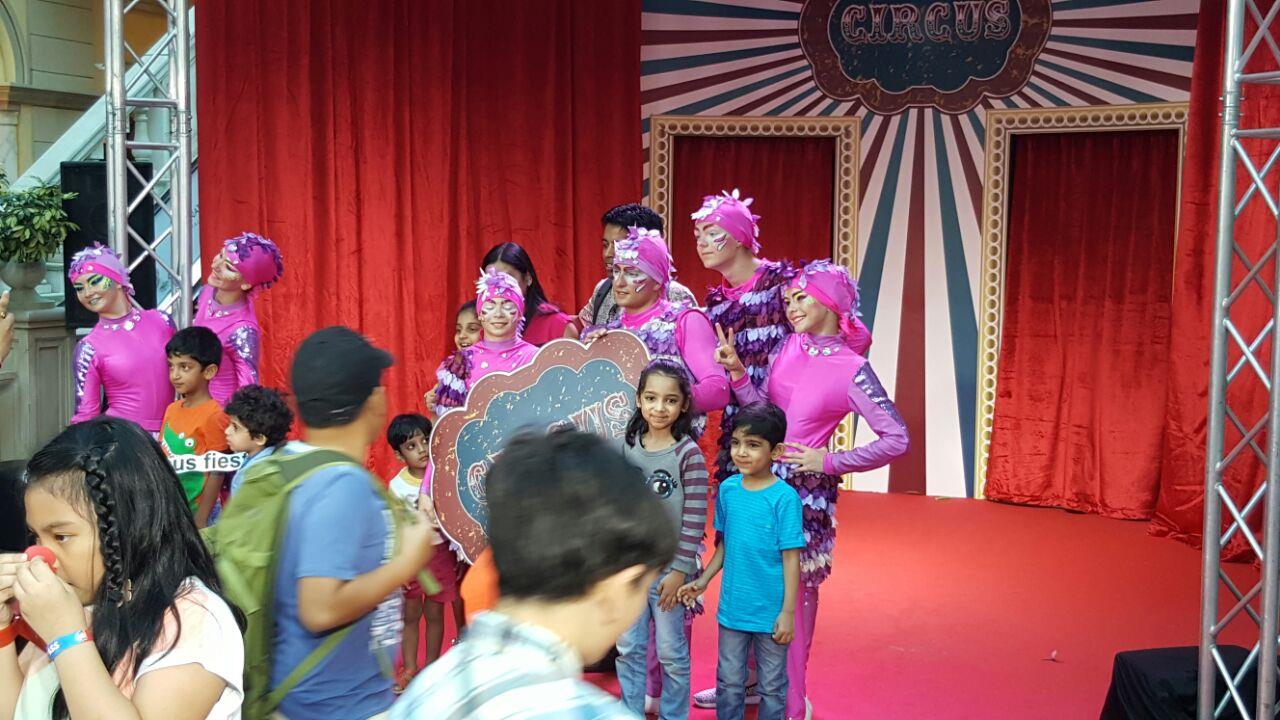 Short trip
Planning trips to cooler areas will be a wise plan to beat this summer and also to break the stress cycle. A visit to Georgia is the latest trend noticed recently. The reasons being, low ticket fare, attractive tourist package and also cooler climate. Some prefer Australia and America, while majority visit their homeland to enjoy with their near and dear ones. My kids wanted a break from the flat life so we planned a 2 night stay at a hotel in Ras Al Khaimah. Though a 1hr drive and the climate remained pretty much the same, the kids enjoyed the ambiance thoroughly. The spacious indoor area and the kids swimming pool was enough to light up their faces.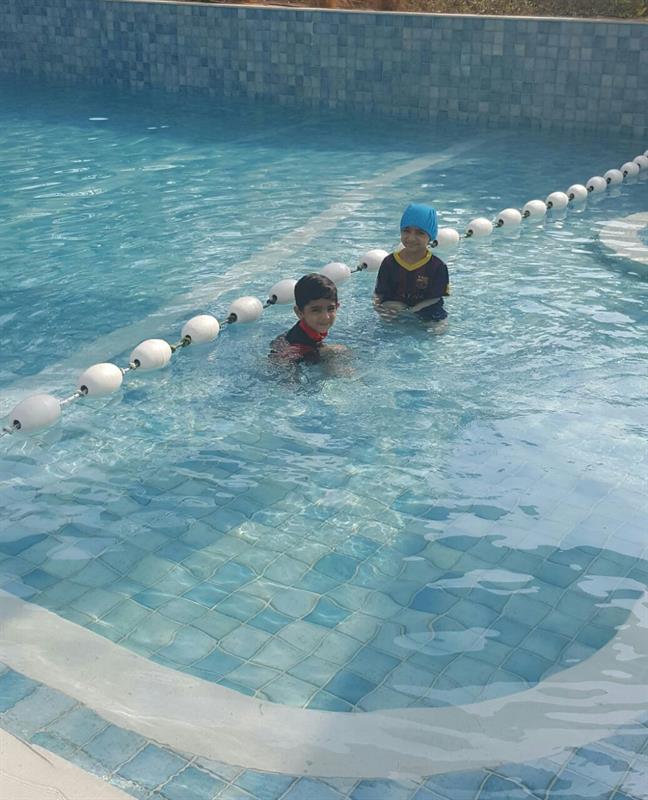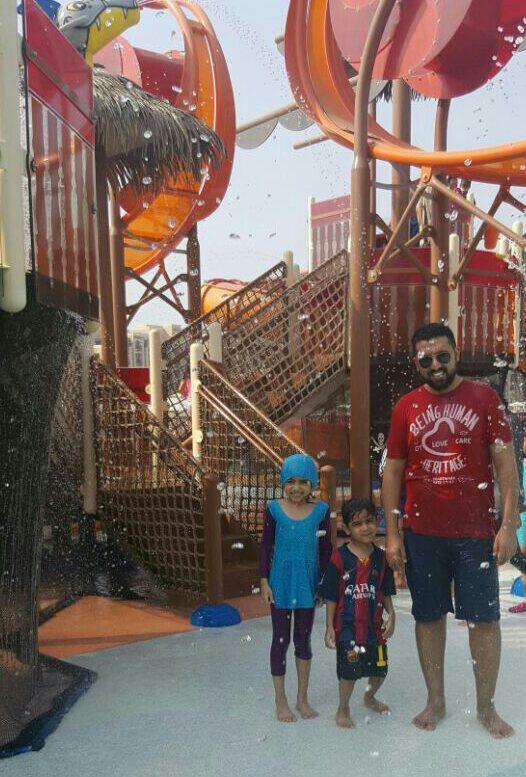 Conclusion
Summers give us a psychological encouragement to improve our lifestyle. Hence flavor your life with a lot of activities and positivity and brighten it forever. Give your children the opportunity to reconnect with Nature and master skills that would help in their character development. So swipe away all your worries and confusions about summer and kick start a new life like the shining sun.