The Best CBSE Schools in Kolkata

While Kolkata schools have traditionally been affiliated with the West Bengal Board and the ICSE board, many schools affiliated with CBSE have consistently produced highly successful and well-rounded students in recent years. This list takes a look at top Kolkata CBSE schools.


Many parents prefer to have their children enter a school run under the CBSE (Central Board of Secondary Education) system in Kolkata. CBSE schools have a focus on holistic education and children who complete their class 10 and class 12 under the board enjoy the advantages of overlapping subject matter with competitive examinations like the JEE and NEET for entrance into engineering and medical colleges across India.

Kolkata has several excellent CBSE schools in India that are known for their all-round excellence and dedication to continuous improvement. Here is a list of six of the best schools that are affiliated to the Central Board of Secondary Education (CBSE).


Birla High School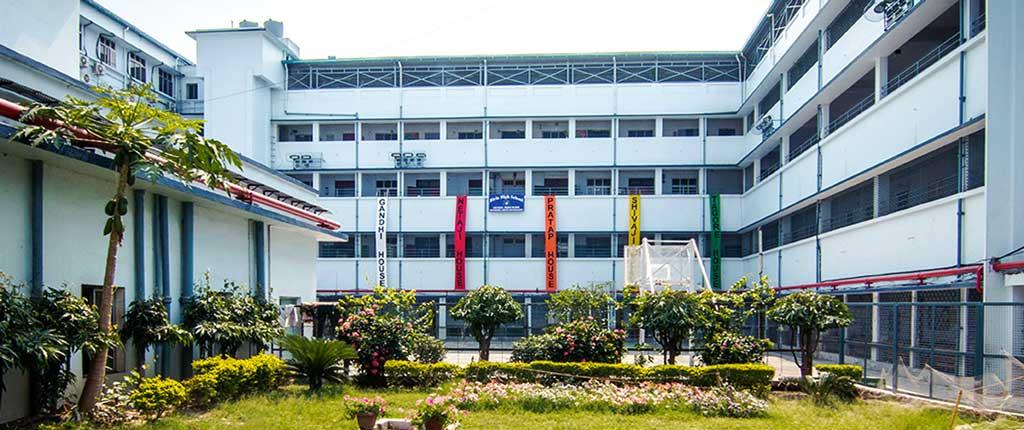 The Birla High School was founded in 1941 as the Hindi High School. It was subsequently renamed to Birla High School. The private school on Moira Street has separate junior and senior sections for boys. The school is affiliated to the CBSE board and has produced quality students who have gone on to shine in the IITs, BITS Pilani, Sri Ram College of Commerce and global universities including the Universities of Pennsylvania and Carnegie Mellon.

The Birla High School for Boys organizes and participates in both inter and intra school activities, revolving around sports, academics and cultural pursuits. Emphasis is laid on conceptual understanding of subjects rather than through rote. Practical training and involvement of students in the teaching/learning process ensure that the young minds are driven towards self-learning. The students at Birla High learn to recognize and utilize their intellectual powers in an effective manner.

The school offers a host of co-curricular activities including sports, karate, yoga; skating etc., along with a number of co-curricular clubs and school events that give the students a well-rounded education. In 2015-2016, the school was awarded the Gurukul Award for Best School of the Year.


Sushila Birla Girls' School

The Sushila Birla Girls' School is part of the Birla High School group, and is also located on Moira Street. It was established in 1994 and only admits girls. The CBSE School admits students from the age of 3+, into their nursery section. Co-curricular activities like dance, karate, yoga, music, art and craft, clubs, PE and sports are also offered at this school.

The school believes in a holistic education system and engages its students through various school activities. One such activity is the exchange programs abroad, with students and faculty visiting each other. The Girls' School has had delegations to and from the Kunming No:8 High School in China, St. Nicholas School in Fleet Hampshire, United Kingdom and Shakespeare Primary School Fleetwood, also from the United Kingdom. Schools in Ireland, France and Germany are also part of the exchange program.


Lakshmipat Singhania Academy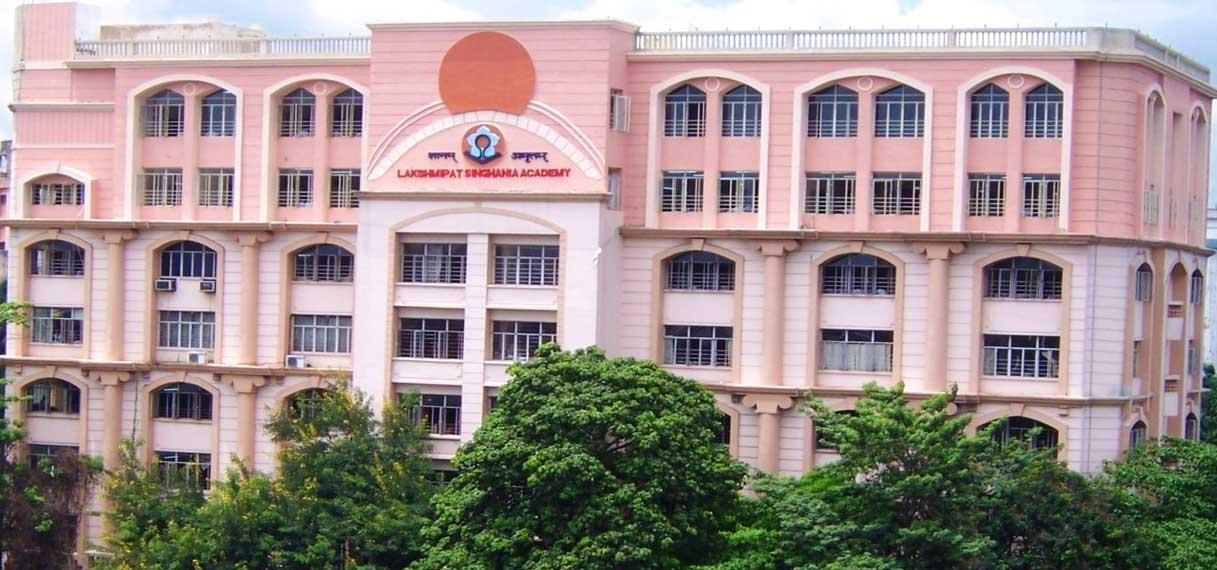 The Lakshmipat Singhania Academy, in Alipore, is a well-known group of co-ed schools that have branches in Kolkata and Bissau in Rajasthan. The school in Kolkata was established in 1996, and has since then grown to become a progressive school that was recognized by the British Council with the International School Award 2015-2018. Students of the school have been consistently producing excellent academic results at the board exams. The school accepts children from the age of 2+, offers a great variety of co-curricular activities such as clubs, educational trips and numerous school events.

Air-conditioned and smart classrooms at Lakshmipat Singhania provide a conducive and progressive learning environment. Well-appointed libraries for juniors and seniors, with age-appropriate reading material, well-equipped science laboratories and 2 audio-visual rooms are some of the facilities available to the students.


Mahadevi Birla World Academy

The Mahadevi Birla World Academy in Park Circus was established in 1959, originally as a girls school that later converted to co-ed status. The school admits students from KG (minimum age 4+) to class 12. School facilities include interactive digital boards in the classrooms, special labs for the sciences as well as fashion studies and home science, three libraries, art and crafts center, sports and PE facilities etc. It also offers Theater Studies and Legal Studies under CBSE, and encourages social service activities, cultural activities, international engagement and excursions.

Students at the Academy can choose between French, German and Mandarin as a third language. Speech & Drama modules at the senior school level are a great learning experience. They are designed to impart social values to the young learners. Students gain confidence, improve their speech and become more adept at recognizing and reacting to social, environmental and emotional issues.

'Krida Kunj' is the sports pavilion and an integral part of the school where students learn and practice sports activities as part of the curriculum. Some of the activities include swimming, tennis, skating, gymnastics, badminton and table-tennis. Dart boards and carom boards are also available, for play.


Ashok Hall Girls' Higher Secondary School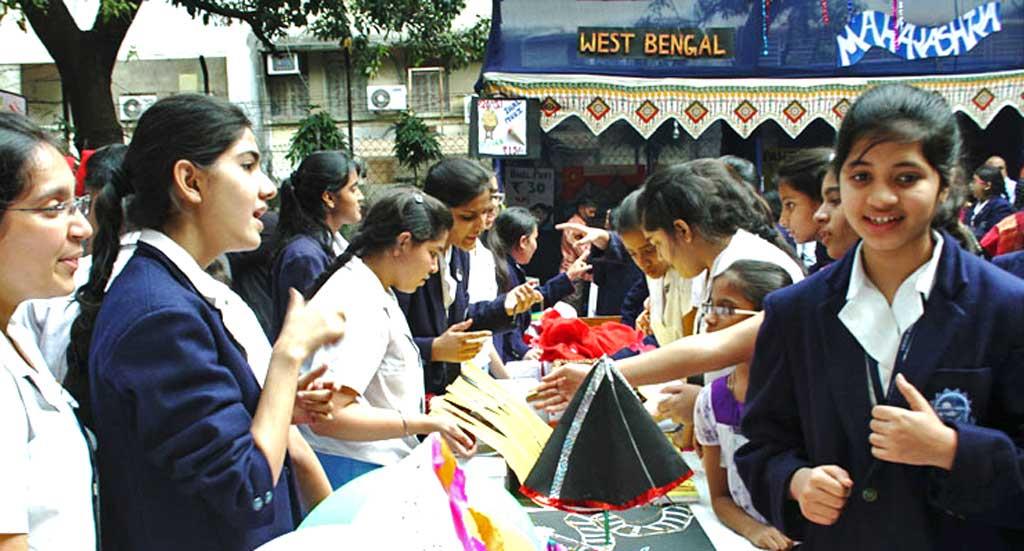 The Ashok Hall Girls' Higher Secondary School is a CBSE school that was founded in 1951, and has since then established itself as a reputed school in the city. The school operates from two separate locations. The senior school building is located at Minto Park, while the junior school is situated at Palm Avenue. Both sections of the school have spacious playgrounds for various activities. They are also equipped with a library each and separate laboratories for the various faculties. The school has a combined strength of over 3000 students.

The Ashok Hall Girls' School offers day and afternoon sessions, and accepts students starting from the Lower Infant level (3+). The school has an excellent academic record, and offers co-curricular activities in the form of SUPW (Socially Useful Productive Work) in a variety of disciplines, club activities including an Eco Club, Quiz and Debate Club and games and sports. Other facilities include smart classrooms and the school's own fleet of buses.


Bhavan's Gangabux Kanoria Vidyamandir

Bhavan's Gangabux Kanoria Vidyamandir is a coeducational school affiliated to the CBSE and located in the Salt Lake City area of Kolkatta. The school boasts of large, well-ventilated classrooms that come fitted with white boards, computers, projectors and speakers and make for a fresh learning experience. Libraries for the primary as well as secondary wings are stocked with the latest books, periodicals and a vast selection of CDs that enhances knowledge sharing.

The Bhavan's G.B. Kanoria Vidya Mandir has two laboratories each for biology, physics and chemistry. In addition, there is a geography lab, with a number of tracing tables and a computer for scanning. The computer labs in the primary and secondary wings are air-conditioned with 25 and 35 computers respectively.

This is not a comprehensive list of the best CBSE schools in Kolkatta. Other CBSE schools in this region that deserve mention include Bharatiya Vidya Bhavan, Future Hope School, Army Public School and the various branches of Kendriya Vidyalaya and Delhi Public School, spread across the city.