How to save and reduce Data loss from Mobile Smart Phones

At present use of mobile Smart Phones for various needs is increasing enormously day by day. So use of mobile data on Smart Phones is becoming normal for the functional use of various applications in it. In this article I gave some clues and tips to save and reduce data loss which matters a lot for Smart Phone users.


Introduction

Today Smart Phones are doing every work that what we used to do on PC or Laptop or in Tablets previously. But at present for our convenience we are using Smart Phones for every such need. To run the Smart phone applications we have to recharge Data regularly according to our needs which cost a lot for Smart Phone users. Sometimes without our knowledge the valuable Data we recharge will be lost without our knowledge and without our using in various ways. So Smart Phone users must know some techniques and tips to prevent and save Data loss from our Smart Phones. Here, below I am giving some good tips and techniques to save and reduce Data loss from our Smart Phones.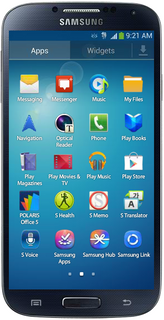 Courtesy:wikipedia.org


Stop Applications from working using background dataIn our Smart Phone we download and use many applications. But even though we don't open and use these applications regularly, the applications use Data and battery from background. We get message and notifications from the Apps as they work from background. So if you don't need these messages and notifications you simply stop the functioning of background data from your phone settings. Go to Data Usage settings of your phone and get information regarding the data used by various applications of your phone . You notice some of your Apps. consuming large amount of Data from background. There is another option in your phone settings to restrict working of background data for various applications. If you opt for 'enable' for restriction for usage of background data you will be immensely save the loss of Data.


Plan the Data usage from settings of your Smart PhoneGo to phone settings, Sim Card and Moble settings there appears a Set Data Plan. From this you can set options like set data usage limit, data usage warning notifications. From Mobile Data limit set peak data limit, usage warning level, usage reset etc. This type of settings will make you know and plan the usage of Data according to the need economically.


Watch video's and listen songs in OfflineMany of us wish to watch video's and listen songs in youtube, Wynk, Raga, Gana etc. which consumes your data heavily than any other activity on your Smart Phone. For this you can do one thing, when unlimited wifi is available for you at home you can download your favorite songs and video's and store them in Google drive or Cloud or Drop box from any of the Applications and enable them to watch or listen Offline. This method will save your storage space as well as data loss from your Smart Phone. In youtube, Wynk, Raga, Gana also there is data save option to save the songs for Offline use. To enable the option in the above Apps. select 'Data save mode' option on left side settings, on pressing it shows Download on wifi only option and if we enable it you can enjoy the songs Offline.


Update your Facebook and WhatsAPP. only when wifi availableFacebook and WhatsApp. consume lot of Data for regular updating of messages, photo's, video's etc. For this if we use wifi facility when available freely you can save valuable Data. For this download Mobile playstore App. from Google Play store. Open the App. go to the particular App. settings and search for Auto update App. and enable update only when wifi is available which saves your data on your application.


Change settings for the Apps. to use less DataYou can know how much data your various Apps. of your Smart Phone is consuming by installing Apps. like Opera Max, Data Eye etc. If you find some of the Apps. which you are not using consuming lot of data you can selectively Off the Apps. to prevent background usage or Data Eye suggest you to stop certain Apps. which are consuming lot of data.


Disable download option in Social networksSocial media Apps. like WhatsApp., Facebook Messenger, Google Alo. Photo's, video's etc. are automatically download by using our Data. To prevent that one has to go to the settings of these Apps. and disable automatic downloading of Photo's, video's etc. In Google ALO App. disable 'Always download Media' which saves data loss.


Use Android compatible browsers for your Smart PhoneUse Android compatible browsers like Opera Mini rather than PC compatible browsers which are designed to compress data while you are browsing. One more thing is preserve browsing cache which make it easy to surf regularly visiting sites easily without using much data.


Use Wifi wherever it is possibleUse Wifi wherever it is available in railway stations, bus stations, Offices, Coffee cafes, net cafes for updating your applications as well as using your applications on Smart Phone. Keep Wifi option always on and usage of mobile data option Off. Whenever you want to use mobile data in the absence of Wifi you can switch on thus saving unnecessary loss of data from background activities.


Install Adblockers to save from Data lossWhile you are opening a site on your browsers we find lot of pop-ups and advertisements which consume 60% of your valuable data. So if you install Adblockers from Google Play store and by enabling proper settings we can prevent unnecessary pop-ups and advertisements in our way.


Disable Google services updatesGoogle services always ready to update all our applications automatically whether necessary or not. So lot of mobile data will be lost regularly. To prevent this, one has to go to Google services settings to disable updates for applications automatically. This will save lot of mobile data loss unnecessarily. We can manually go for updates for the applications we are using regularly whenever we get free wifi.
Conclusion
Proper analysis and monitoring of various Applications on Smart Phone will give clue to control the unnecessary data loss. We must always ready to learn new tips and techniques to prevent and reduce unnecessary mobile data loss from our Smart Phones. By using and following above various tips and also by using Third party Apps. from Google Play store we can prevent as well as save data loss from our mobile Smart Phones.