Best CBSE schools in Navi Mumbai Maharashtra

Are you looking for admission to a reputed CBSE school in Navi Mumbai? This article provides a comprehensive list of the top 6 CBSE schools located in Navi Mumbai, Maharashtra.


The township of Navi Mumbai, on the outskirts of Maharashtra's capital city of Mumbai, has grown phenomenally, with good infrastructure & connectivity. In the midst of shopping and entertainment hubs and commercial complexes have sprung up excellent academic institutions. Among the most sought after of the academic institutions are schools which offer education based on the CBSE (Central Board of Secondary Education) curriculum.

Here's a list of the most reputed CBSE schools in Navi Mumbai, Maharashtra.


Delhi Public School, Nerul
Set up by the Delhi Public School Society in 1999, DPS Nerul has gained a high reputation for its teaching and academic excellence, having topped the ranks of all DPS schools both in the country & globally for a number of years. Its students are regular participants in various national level competitions. Classes are from pre-nursery up to Std.12, where science, commerce & humanities streams are the options. The student-teacher ratio is 20:1.

The campus of the Delhi Public School, Nerul has a swimming pool and a very spacious playground on its over 7-acre campus with horse-riding facilities. One of the unique features of DPS Nerul is the student and teachers exchange program with foreign countries such as Germany. The school regularly conducts cultural programs associated with festivals and special events such as Independence Day (as seen in the image below).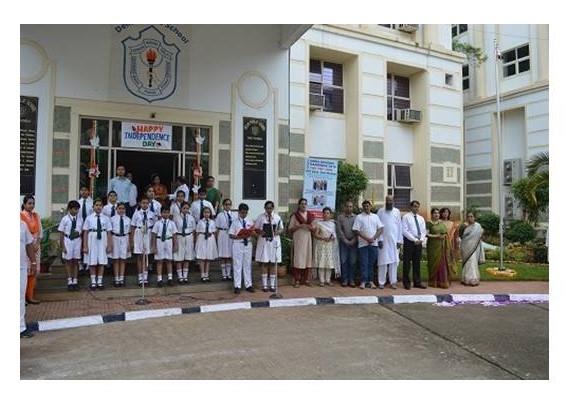 Apeejay School, Nerul
Apeejay School, Nerul established in 1989 by the Apeejay Education Society, Delhi was the very first school in Navi Mumbai which offered students the CBSE curriculum. Classes are from pre-primary to Std.12, where commerce and science streams are the options. The school has got good ratings for its infrastructure & facilities as also faculty. It has consistently won the British Council's International School Award. As part of its holistic development goal for students, it organizes activities such as youth parliament and MUN (Mock-UN) [see image below]. The student-teacher ratio is 26:1.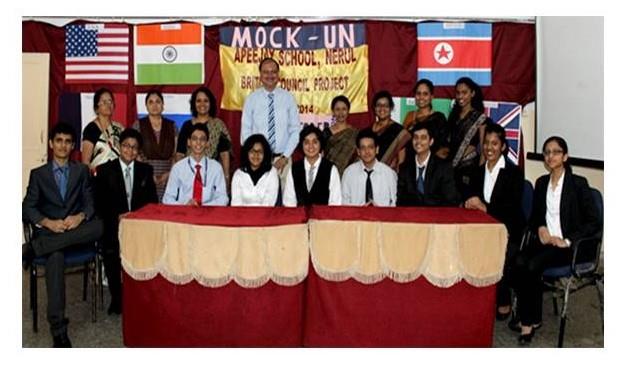 The 3-storeyed academic building of the Apeejay School, Nerul houses a library and a science park with gadgets for giving students a better understanding of how machines function. Over a dozen clubs keeps the students engaged in nurturing their talent. Sports coaching is given football, cricket and roller skating as well as for martial arts. On the second Saturday of each month, teachers conduct activity-based workshops for the students.




Apeejay School, Kharghar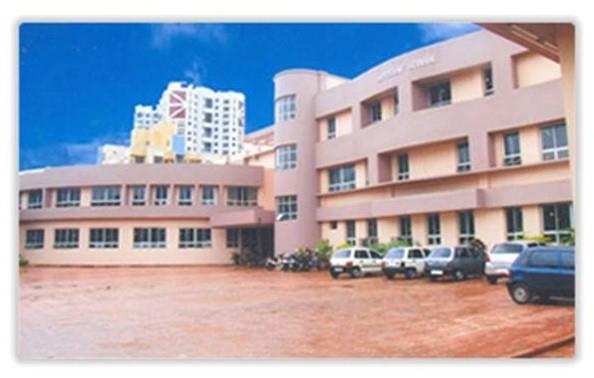 Like its Nerul counterpart, the Apeejay School, Kharghar was set up by the Apeejay Education Society, Delhi. Since its inception in 2000, the school has been active in encouraging students to be part of social initiatives, such as celebrating festivals with orphans. The school is well-known for its outstanding sports achievements, with its sports coach even being appointed as the national handball team's brand ambassador. In July this year, the under-10 girls handball team won the Dronninglund Cup at the World Handball Tournament, Denmark. In addition to sports facilities, the campus also has a unique science park with life-size models of gadgets and a rock garden. The teacher-student ratio is 45:1.

The Apeejay School, Kharghar has got well-equipped infrastructure for academic, cultural and sports activities. Toddlers have a great time in the safe sand pits and water pools while the older students enjoy outdoor sports like basketball & football as well as indoor games like chess, table tennis & carom. Training in vocal and instrumental music is provided too, alongside dance lessons and art & crafts classes.


Bal Bharti Public School, Kharghar
Established in 2000 by the Child Education Society, the school premises of Bal Bharti Public School, Kharghar shifted from CBD Belapur to its present campus at Kharghar in 2004. The school administration ensures there is good interaction between students, teachers and parents. Classrooms are equipped with useful tech-based teaching tools, adapting to modernity to give relevance to their education programs. Other than a full-time physician and nurse, the school also has a special educator and counsellor. The student-teacher ratio is 45:1.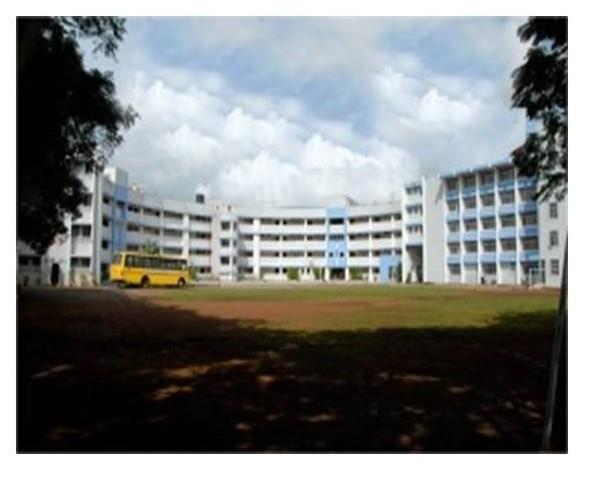 Infrastructure and facilities on the campus of the Bal Bharti Public School, Kharghar include a swimming pool, a hockey field, a skating rink, a basketball court and a children's park. The school has a very active cycling club which goes on rallies to spread awareness on different issues, such as water conservation, patriotism, etc. Other clubs include Maths, English language and music.


DAV Public Shool, Airoli
Set up in 1998, the DAV Public School, Airoli ensures that modern technology works alongside Indian ethics & cultural values in the education system which it imparts. Leadership skills, team spirit and co-operation are developed in students through various activities. Moral education also forms a core part of the curriculum. The infrastructure includes science, a media lab (see image below) and computer labs and a library as well as a multi-purpose hall for indoor games in addition to outdoor sports facilities. Illustrative audio-visual presentations are incorporated in day-to-day teaching. Several clubs, monthly newsletters designed by the students and annual scouts and guides camps are part of the co-curricular activities. The student-teacher ratio is 30:1.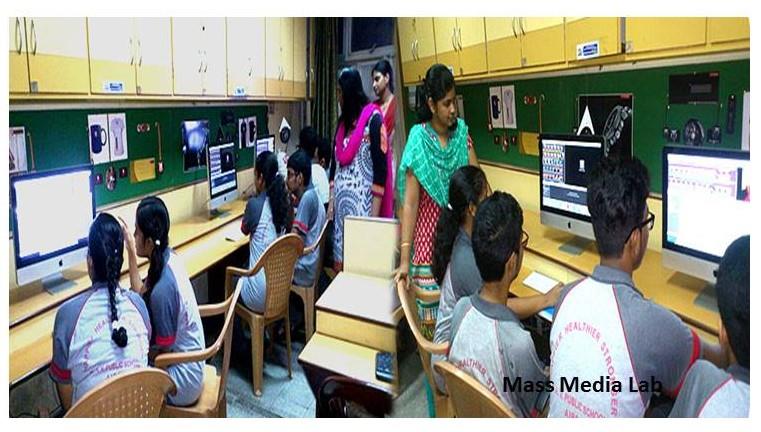 The official website of DAV Public Shool, Airoli has clear-cut activity planners for the pre-primary and primary sections. At a glance you can also know the syllabus and exam date sheets of the higher classes.


DAV Public School, New Panvel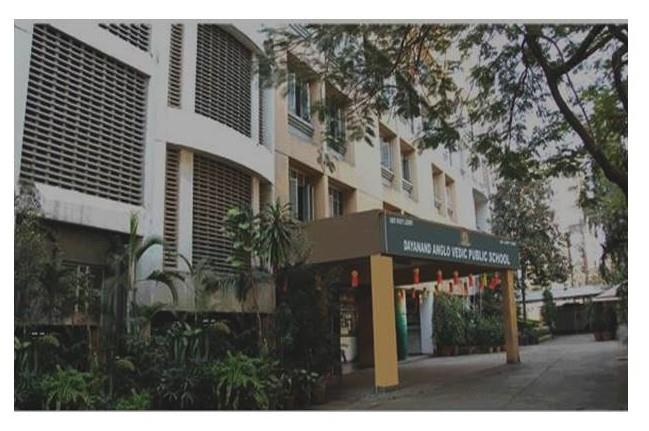 Since its inception in 1997, the DAV Public School, Panvel has ensured that each student's strengths and needs are assessed to ensure wholesome development of the personality, with focus on building up character. One of its major awards is the 2005 Ramakrishna Bajaj National Quality Award from the Indian Merchant's Chamber. Regular internal checks are done on the campus infrastructure and facilities, including the transport service and canteen food. To prepare students for a career after their academic life, career guidance programs are offered to secondary and senior secondary students. The student-teacher ratio is 38:1.

Students of DAV Public School, New Panvel have competed in various sports at the State and national levels. Students can register to represent the school and are trained in the sport they take up. These include athletics, cricket, table tennis, football, hockey, basketball, gymnastics, etc. The language lab with linguaphone sets developes English skills of the students. Other infrastructure includes a library, an audio-visual room, computer labs, science labs, art & crafts room, etc.