DPS CBSE schools in Nagpur

Want to know details about the infrastructure of DPS schools in Nagpur? This article provides information about DPS Kamptee Road and DPS Nagpur City schools and an overview of the admission process at both the schools.


The Delhi Public School Society (DPS) has established a name for itself in the field of education, providing quality education through its network of 200 English medium co-ed schools. In this article are 2 of the DPS school located in Nagpur, Maharashtra.


Delhi Public School Kamptee Road
This 10 year young CBSE school is one of two DPS schools in Nagpur, the other located at Ramnager, details of which are provided below. Delhi Public School Kamptee Road has classes from the pre-primary level to the senior secondary level.

The school campus has its own 400m athletic track and outdoor courts for lawn tennis, volley ball, hand ball and basketball. Cricket and football are available too. Students can also enjoy the indoor games of chess, carom, table tennis and badminton. Other infrastructure includes science labs, a computer lab, dance and music rooms, well-equipped medical room and a resource centre.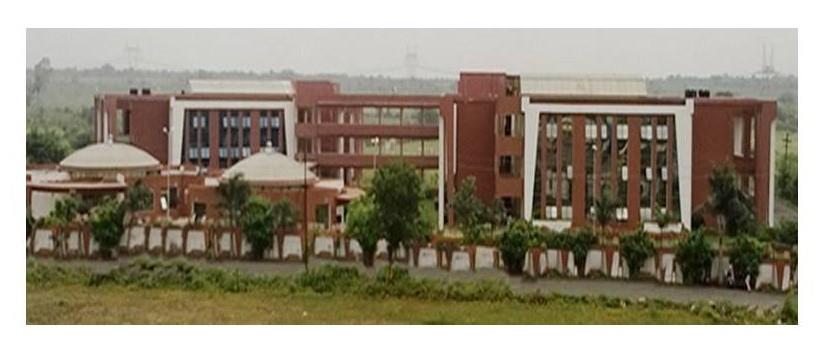 [Image source: www.dpsnagpur.edu.in]

Career counselling is provided by qualified counsellors to students from Class 9 onwards, to help them decide on their future career path in life.

The school's unique award system rewards students with a scholar's badge, merit certificates, medals and trophies, etc.




Admission process
The school prospectus and application form is available on working days at the school office between 9a.m. and 2p.m. For parents seeking admission to pre-nursery up to Std 1 a photocopy of the child's birth certificate is required, while for admission for Std 2 onwards, a photocopy of the report card of the previous class should be submitted and the original transfer certificate should be brought for verification.

School website: Delhi Public School Kamptee Road
Email contact for admission: contact@dpsnagpur.com


Delhi Public School, Nagpur City
A unique feature of the Delhi Public School, Nagpur City, known generally as DPS Nagpur City to distinguish it from the Delhi Public School at Kamptee Road (mentioned above), is its in-house power-saving equipment. The approximately 8-acre campus has got plenty of greenery all around too for an environment-friendly ambience.

A library and audio-visual rooms, computer labs, language labs, a cafetaria and spacious classrooms form the main infrastructure. Sports facilities include play areas in a park that has fun playground equipment, tennis courts, cricket and football grounds, a gym and a swimming pool. Indoors there are bowling machines, a skating area and facilities to play badminton, table tennis, basketball, chess and carom.


Admission process
There are no formal interviews as such for admission to nursery and Kindergarten-II classes, but both parents need to be present at the time of seeking admission, when the child is observed & an informal interaction with him/her & the parents takes place. Formal written tests will be taken of children seeking admission for Std.1 onward.

Note: The school is a new one and the official website states, "Delhi Public School Nagpur City will be affiliated to CBSE" so parents are advised to confirm the CBSE affiliation of the school while applying for admission for their wards.

School website: Delhi Public School, Nagpur City
Email contact for admission: info@dpsnagpurcity.com