Mind Mapping - An effective way of improving memory

Having trouble in remembering things. Not able to grasp data even after penning it down plenty of times. Then this is the must article for you to read. Mind mapping will help you in remembering things more efficiently and effectively.


What is Mind mapping

Mind mapping is just like a GPS network which guides you to reach from point A to B by keeping certain landmarks as reference. These landmarks could be any sculpture, building, monument or street. All these landmarks help you to guide youslef in the right diection keeping these sculptures in mind. Mind mapping is very similar to this. It makes your mind remember certain incidents or pictorial images, which you are familiar with, to correlate with any complex data you want to drill into your head. This probably seems to be quite simple. But in actual, it requires utmost practice and dedication. Once you are adapt to it, you would certainly have ocean of pictorial imaginations with which you can relate anything you want to remember.



Brain and Science

It has been scientifically proven that brain maps actually improves the way of thinking. It helps the nervous system to utilize the brain power efficiently. The anatomy of a human brain can be understood by using brain maps. If you remember anything in a sequential manner, it will sustain in your mind for more time. This is the principle used in brain mapping. Your brain grabs the things more eaily if you related it with the previous memories in your mind. You need to correlate certain events with awkward moments of your life. Now if you try to remember any event, those awkward moments will come to your mind which will take you to the desired particular memory. In one of the episode of Sherlock Holmes series, this technique was shown wherein a criminal remembers all the events in pasts related to famous personalities and then blackmails them. Even Sherlock was himself startled to see how he was able to remember so many events.


History of Mind Mapping

The research of Mind Mapping was first strated in the year 1962 at the Columbus State Hospital. There were around 500 subjects which were used in US patented Hyper-frequency Electroencephalograph scanner in this research.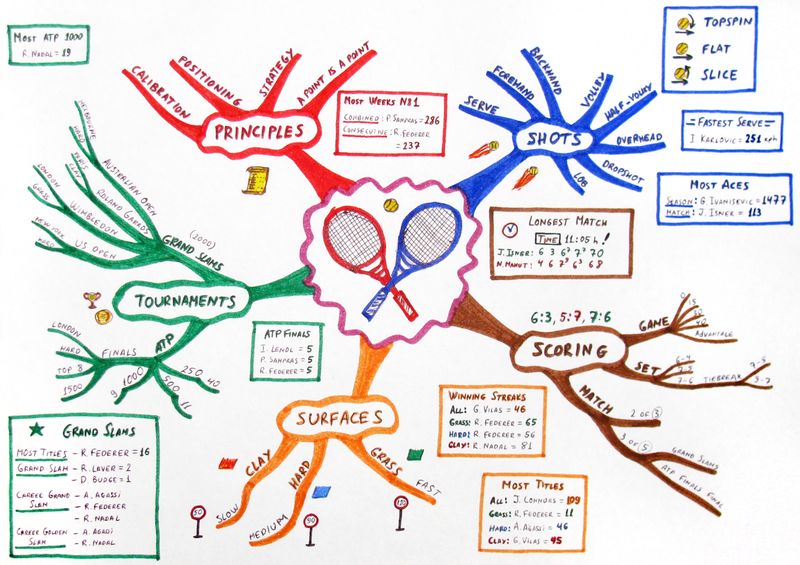 "A New Window into the Human Brain?" was the first report of brain mapping which was published by Battelle Memorial Institute. Also, a similar report was published by The Journal of the American Medical Association which was named as "Is Nervous System Amplitude or Frequency Oriented?". The research team involved in brain mapping were able to cure Epilepsy, Psychomotor Epilepsy, and Schizophrenia, etc. This was done by lowering the neuronal activity in the Brain Stem.


How to learn Mind mapping technique

1. The first thing you need to do to learn this technique is by working upon your drawing skills. By doing so, you'll be able to project your innovative thinking better on hard paper and then latter

2. Secondly, if you wish to learn anything you take big white sheet of paper and you start projecting your images which comes to your mind to which you can relate the desired memories. Always try to relate the things in such a manner that at the time of remembering it becomes easy for you to recall all those things.

3. You should draw the mind map in such a way that there is a centralised topic which is connected with several branches to which the sub topics are linked. These sub topics should be written along with small images of the things which explains do subtopics properly you can also use some symbols to elaborate this topics. You can connect as many branches as you want to any topic.

4. There can also be interlink between two sub topics. This Mind Map should be made in such a way that next time when you refer to it, things becomes easy for you to grab it.

5. This technique can be used to make notes of your classes and to learn complicated theories.

6. Initially one may feel difficulty in dealing with mind maps but once you are adapt to it, this technique will become effective.

Photo credits: wikipedia