Training at Indian Naval Academy

Indian Naval Academy is a defence establishment situated on coastal line of Kerela. This page provides all the information about the on going training at INA and its infrastucture. Also, the entire routine of a cadet of Indian Naval Academy is mentioned here.


Introduction

Indian Navy is considered to be one of the greatest Defence Force of the country. The men in white uniform guards over the coastline of the India. Majority of the countrymen want to show pride and Honour for the country by joining the defence forces. NDA is a Defence Academy where in candidates are selected for tri forces of the country. Whereas, INA is only meant for the those who need to be get trained for Indian Navy.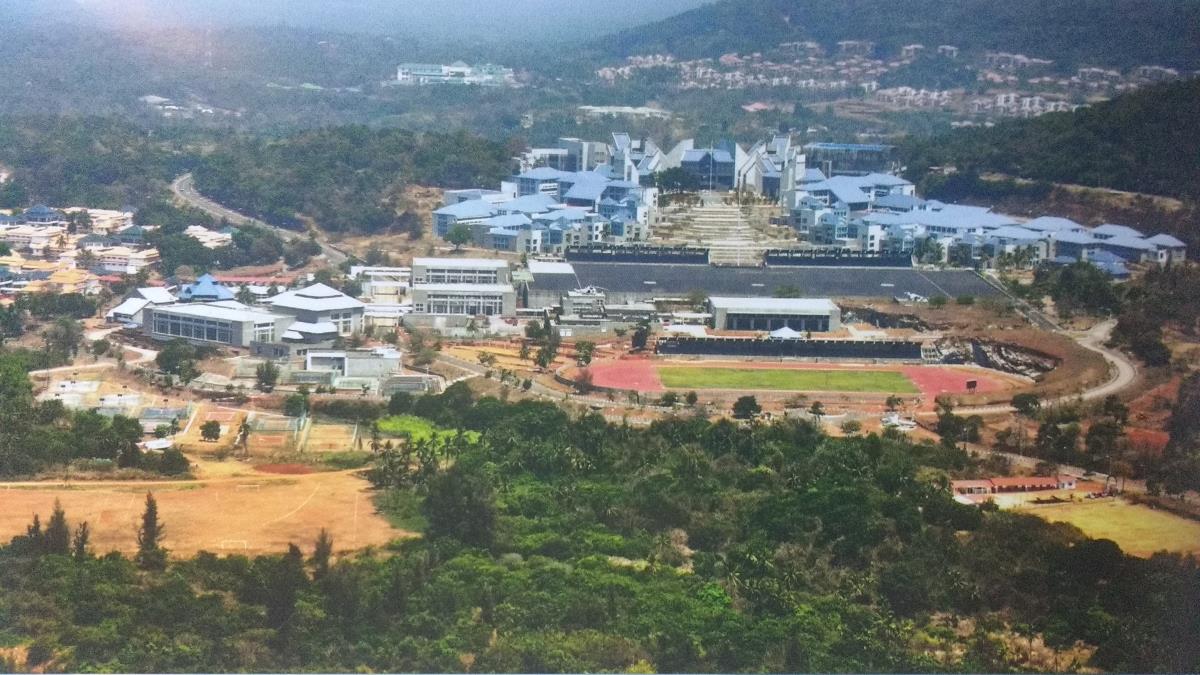 Cadets at Indian Naval Academy go through hard training which helps them to become mentally sound and physically strong. Our defence forces are facing shortage of officers. However, they can not compromise over the officer like qualities(OLQs) during Selection Board. Thus, only the ones who have zeal to become an officer get through the Service Selection Board.

Indian Naval Academy Looks for the crux in every cadet an amplifies good qualities in him. Some of the good qualities which a Cadet lack are imbibed by the seniors and officers around. Despite undergoing harsh physical training a cadet also complete this B tech degree by the end of 4 years of training is BTech degree is given by Jawaharlal Nehru University. This BTech curriculum ensure that every officer race technically sound for running the Navy efficiently. Diet of a cadet is so maintained that he always remain fit. The obese cadets are given different diet to reduce the weight. Consequently, every cadet in the academy become healthy and fit before passing out. Let us now look upon into the training schedule of cadet in Indian Naval Academy.


Infrastructure

The campus of this establishment covers around 2452 acres of land which includes 7kms of beach. With this vast area, the academy is well established for every activity of cadet. Different activities are carried out by cadets at different places which are mentioned below:

Academic wings- Aryabhatta and Bhaskara
Aryabhatta and Bhaskara are the two blocks of academic wing at INA. Aryabhatta block is basically meant for cadets of electrical, electronics and communication branches. Whereas, those who opted for mechanical branch are evolving their knowledge in Bhaskara block. Junior cadets who are not yet alloted branch are distributed in ether of the two blocks. Also, Principal's office is sitauted at the Bhaskara block.


Auditoriums
There are mainly two auditorium at INA. One is Orion hall and the other one is Ramanujan. Orion can accommodate around 350 cadets at a time whereas Ramanujan have capacity of 500. Also, these two auditoriums are linked through a communication channel which let the cadets at Ramanujan to interact and view the happening going on in Orion. Since, it becomes difficult to accommodate entire academy in single auditorium, a new auditorium had been started constructed named Kautilya. Orion is at Bhaskara and Ramanujam at Aryabhatta block. On every sundays, a movie is casted on both the auditoriums. A compulsory movie for junior termers(1st to 4th termers) is been shown in Ramanujam and optional one in Orion. Most of the guest lectures that take place happens usually in Orion. Guest lectures are generally plotted on Tuedays and Fridays.


Administrative Wing
Nalanda block is meant to handle all the administrative works including training program, academic classes, guest lectures, etc. Even the Commandant's cabin is in Nalanda block. Adjutant authorities it's power from this place. Even the Panini Library is located here.


PT sheds
Whenever any PT classes plotted for cadets, they generally go to either PT shed or Chola stadium there are mainly to P T shirts in this Academy namely PT shed 1 and PT shed 2. There are different apparatus in these PT sheds such as hanging bars, parallel bars and ropes. Also, there are physical activities which include mat work and horse jumping to develop confidence in all cadets. PT classes are usually conducted in the morning between 0600 hours and 0900 hours and some classes are also plotted in the afternoon for 1st termers and NOC cadets.

There are different PT tables promulgated for cadets to develop them physically in gradual manner. There are basically 3 attempts given to every cadet to pass mandatory PT test. In case any cadet fail to pass PT test in these three attempts, he is asked to come early from his end term leave.


MWTC
Marakar Waterman training centre (MWTC) is located at around 2-3kms from every squadron. Cadets use road way to reach this place. This place is meant for getting trained in sailing, rowing, pulling and driving motor boats.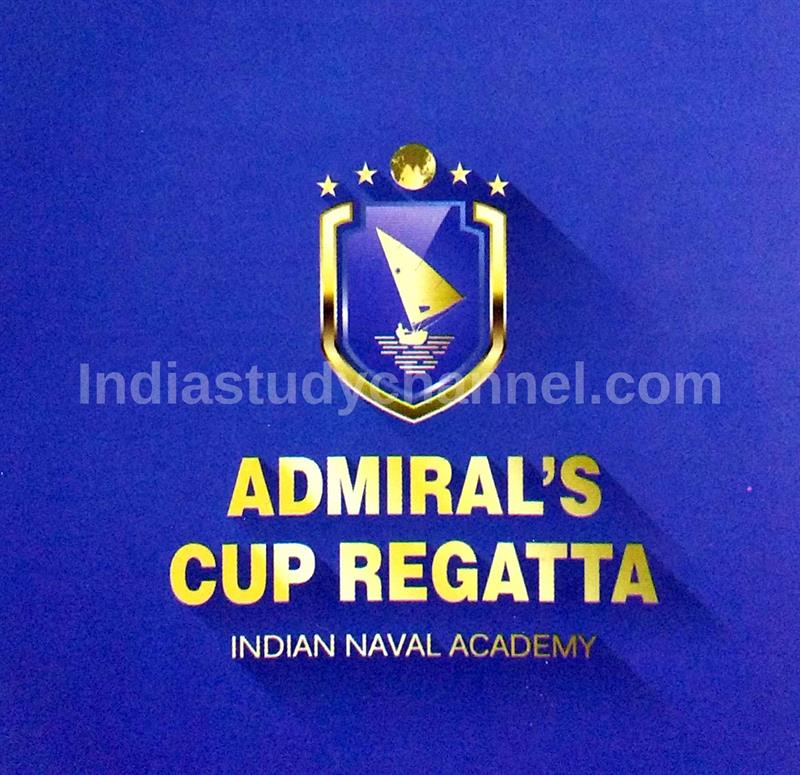 It is a must for a cadet to learn these all as Navy is linked with water and one needs to gain control over water domain in all aspects. Every term, Inter Squadron rowing regatta is conducted between all the squadrons in MWTC. The winners of this competition gets cock trophy. Also, sailing competition is also held in this place. For past few years, Admiral's cup had been conducted by Indian Naval Academy in MWTC wherein cadets and officers from various counties come here to participate in this case sailing competition.


INA EPTA
As part of a INA EPTA, lush green 18 hole Golf Course has been created in an area of 75 acres of land. The water requirement of the training area is made through recycle water of STP and to use lakes within the premises of the Golf Court. The sprinkles used for watering is controlled by a state of the art 32 stations modulus feels satellite to minimise wastage of water. as part of green initiatives, large number of saplings have been planted to ensure afforestration of the area.


Officer's Married accommodation
Out of 206 houses of OMA majority of the them has been completed while the remaining in the final stage of completion. The houses and its allied facilities like roads have been planted design executed in such a manner that blends with the topology or area. Beach house in oma gives a clearview of surrounding and is naturally ventilated. The entire water supply to OMA comes through syphon action from huge some place at the Ridge line. Each house in OMA is fully furnished with steel hard wood for furniture procured by PMA NAVAC.


Parade ground
The Pereira Parade ground is solely responsible for imbibing drill in cadets. Drill is an important part of every soldier's life as it teaches one to disciplined all the time in service. It improves the reflexes of a person and develop habit of obey the orders. In addition, one gets to learn how to command over a group (platoon). In Naval terms, it is called POC.


Squadrons
There are total 6 Squadron in INA namely Achiever, Braveheart, Cheetah, Daredevil, Eagle and Fighters. Around 150 cadets resides in each squadron. Each squadron has it's own PT area to make cadets do physical training during sqaudron period. Also, there are respective squadron office where officers( Divisional Officers and Squadron commander) sits.




Routine of a cadet at Indian Naval Academy

A cadet at INA goes through hardship training everyday. He is undergoing the training programme where in he is prepared to withstand any mental psyche and physical obstruction.


A Cadet's day starts at 5:15 a.m in the morning. He do his routine, get ready for the morning class and proceed for the morning muster. This morning muster happens twin show that every cadet wears proper rigs for the morning class and reaches the class on time. Also, academy song and squadron songs are sung in this muster. That's held in building academy and squadron spirit in them. The first class starts at 6 in the morning. Each class is of 50 mins and 10 mins of transition time is given to reach for the next class. Initial three classes are usually either ODT(out for training) class or academic class. Once done with the first three morning classes, cadets come to their respective squadrons, take a shower and proceed for breakfast. After being done with their meals, they go for academic classes which commences at 10 am. Four consecutive academic classes take place till 1:50 am. Thereafter cadets proceed for their lunch.

Now the squadron training starts. Squadron appointments plot some engagement for every cadet to enhance their skills in various fields. This includes games, cross country practice, rowing, PT sessions, swimming etc. All these activities get over by 5:30pm. Thereafter, a cadet takes bath and get ready for dinner. Before dinner, a squadron muster is conducted to pass the orders for the next day. Dinner starts from 7pm and last till 7:30pm. Two hours of study period from 8pm to 10pm takes place daily to ensure the growth of knowledge in cadets. After this, cadets prepare their rigs for the next day and involve in some other activities if required. Everyone takes a short shower and then go to bed at 11:15pm.