Health Benefits of Garlic

Have you tasted a garlic before? You may not like the taste of garlic. Some people hate garlic just because of its taste. We don't think of the immense health benefits of garlic. To help you think it over, here are the importance factors related with health benefits of garlic.


Introduction
There are a very few people who would say that they love the smell or taste of garlic. There is a popular saying, "All that glisters is not gold." Likewise it is not incorrect to say that, all that doesn't, is not gross either. Garlic doesn't have a nice demeanor or a nice smell. But, like any other vegetable, garlic also have number of health benefits and it has a high importance in our food chart. Let us go through them in the following sections.


Biological facts about garlic
Garlic is basically known as a bulbous plant, that is a plant with a swollen bulb like structure. It develops from a swollen bulb like structure under the ground. There is no specific habitat for a garlic. You just need a proper groundwork done for its cultivation and it will grow all round the year. The plants have to be close to each other to grow properly. The only restriction is that, while cultivating a garlic, the plantation of garlic is to be done much below the ground level. The level of the garlic should be much below the ground, so that no fungus or frost ever touches it.


Garlic in cooking
Garlic is a good ingredient in cooking. The preparation of any chicken or mutton recipe is incomplete without garlic. The irony is that instead of a foul smell in garlic it is used to improve the smell of delicious dishes. The reason may be that the paste of garlic cooked in mustard oil changes or improves the smell of any dish, especially the ones containing meat. A lot of vegetarian dishes have the key ingredient as garlic. From this you can imagine the impact of garlic in cooking, leaving medicinal values aside.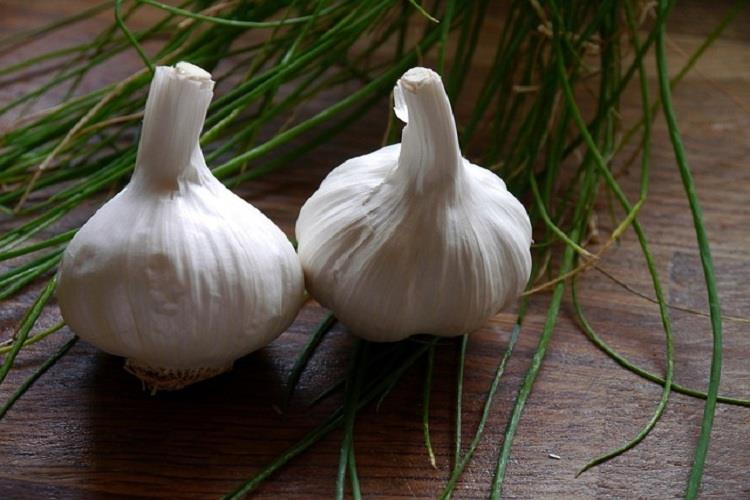 Major Health Benefits of Garlic
First and foremost, the most important application of garlic is in reducing blood pressure level. Consuming one raw garlic every day in the morning, before breakfast, helps in reducing blood pressure level. Those of you who are on medicines may also take one garlic every morning. A garlic a day will keep your blood pressure away! The good thing is that it works without interfering in the impact of any other medicines taken by us. Similarly, taking a ginger tea in the morning especially if you gone through a surgery recently, which will help you to overcome nauseating feeling which normally occurs after surgery . Read more about the Medicinal Value of Ginger.
Garlic is good for people suffering from heart diseases and it is also considered to be one of the most important health benefits Garlic. This is because garlic fights against LDL cholesterol. LDL cholesterol is one of the key instigators of a heart disease. Those who have ailing heart conditions may eat garlic in any cooked dish to improve upon the situation.
Another important health benefits of garlic is its ability to control thyroid level. One garlic in the morning also lowers the thyroid level. So people suffering from hyperthyroidism will benefit from consuming a garlic.
One of the best health benefits of garlic is it's power in controlling toxic content level in human body.These days impurities have increased so much, that toxin levels in our body are increasing. Cooked garlic helps in removing toxic metals from the body.
These days there is a hue on consuming food with high fiber content. Instead of eating processed food which claims that they contain high fiber contents, you can take garlic in cooked dishes. It will work even better than the processed food. It is good to eat garlic in cooked dishes during pregnancy. I know it, because I did the same.
Conclusion
In the above section I mentioned just a few, but very popular and effective health benefits of garlic. After reading this article, I hope people will not hate having garlic in their breakfast dishes. I hope you will be able to reiterate your views on garlic. Garlic is not only a necessity in the kitchen, it is also a necessity in our body. Please write back, if you observed any improvement in your health after reading the health benefits of garlic.

Related Articles
Medicinal Value of Ginger