Medicinal values of Neem fruit - Health Benefits of Neem Fruit

Those who are very fond of neem leaves, must have experienced the taste of neem fruits too. For those who do not like eating neem leaves, they may not know what is a neem fruit and how does it taste. In fact, most of them are not aware of the important health benefits of neem fruit, Find out what are this health benefits


Introduction
Health benefits and Medicinal value of Neem are well known to all of us. But how many of you know the fact that other than leaves, one very important part of the neem tree is its fruits. The fruits of neem is an elongated structure and somewhat looks like green mango in its earliest stage. It is a consumable product but mostly its seeds and its by products are used for consumption and not the fruit in its entirety.


Biological facts about neem fruit
If you have read my previous article on neem then you must have read the biological aspects of neem leaves. The fruits of neem tree grow very fast and are elongated in shape. They resemble the shape on an olive or small green mangoes. Just like mangoes they contain elongated seeds but more than one in number. The inner pulp of the neem fruit is yellowish in color.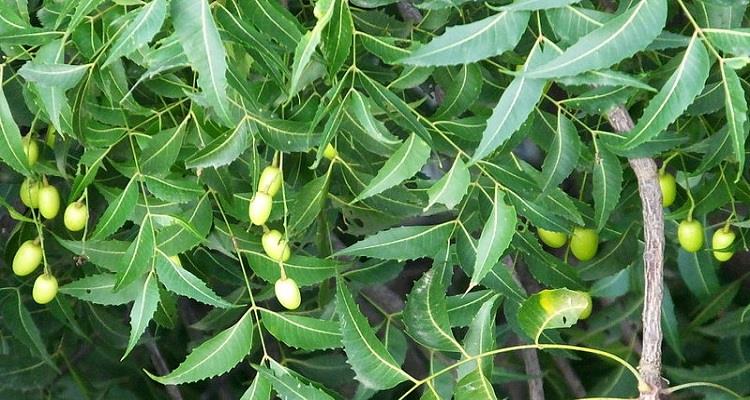 Medicinal Values & Health Benefits of Neem fruit
First and foremost let us discuss the main byproduct of the neem fruit which is the seeds. The seeds are crushed and the fruit pulp is used to make neem oil. There are a lot of medicinal and healthcare benefits. The application of this oil is in producing face creams and foot creams. A lot of acne and eczema creams use neem oil as their main product. A lot of anti-fungal foot creams also use neem oil as the key ingredient.
Neem oil produced from Neem fruit is good for dandruff protection and it is one of the most important health benefits of neem fruit. If you apply neem oil in your hair and then wash it with water containing boiled neem leaves, then you will complain much less about dandruff.
Neem oil is also a key ingredient in Ayurveda lotions. Such lotions make your skin smooth and supple. It replenishes the antioxidants that you miss out in today's busy life.
Another best health benefits of neem fruit is it can gives you a healthy kidney and prostrate. If you drink tea made from the crushed powder of neem seeds you will have a healthy kidney and prostrate. You will have look up the procedure of making this tea in popular cookbooks. This tea is even good for people already having kidney problems.
Neem oil that is prepared from crushed neem seeds is good birth control agent. Women who are planning for a family control and do not want children any time soon can use this oil. But one word of caution, do consult your family physician before you try this oil.
Neem oil is a strong repellent for various insects like mosquitoes, cockroaches, etc. If you closely see the advertisements given by popular mosquito repellent brands, then you will a lot them have neem or essentially neem oil as one of their ingredients. Neem oil has a similar repellent effect as that of eucalyptus and mosquitoes abhor its smell. You can try room fresheners that contain neem oil. This will refresh your room and make it devoid of mosquitoes naturally.
Lastly, if you have ear infections then neem oil can cure that. But there is a word of caution here. Never directly pour drops of neem oil into your ears. This will do no good. Instead go for medically tested eardrops that have neem oil components in it.


Therefore, you can now see the health benefits of neem fruit that have equal health benefits as that of neem leaves. The only difference is that neem fruits unlike neem leaves cannot be consumed on its own or cannot be cooked with any vegetable. Most of the benefits of neem fruits are available to people only through the healthcare products available in the market. Nonetheless, you can avail them and use it according to your needs.

Related Articles
Medicinal Value of Onion