Medicinal Benefits of Cloves

Cloves are one of the spices belonging to the genre of "garam masala". It is a very well known spice used everyday in the kitchen. It is even used in fried rice. It is but obvious that if a consumable item is so much important in regular cooking,.This article helps you to know more about the important medicinal benefits of cloves.


Introduction
Clove is a very important spice in the everyday kitchen. Cloves are one of the spices belonging to the category of "garam masala". The other spices belonging to this category are cardamom, cumin, bay leaves, mace, cinnamon and pepper. Cloves can also be used in powder form in the dishes. Mostly cloves are used in recipes of chicken or mutton. Fish recipes or recipes involving vegetables doesn't require cloves. But the most important use of cloves is in biriyani or fried rice. Can you imagine mutton biriyani without black cardamom or cloves? Now someone might think that it is enough that cloves are good for cooking, why bother about its health benefits? It is helpful to know about the medicinal benefits of cloves, as you might be suffering through a problem, whose solution lies in cloves.


Few important facts
Here are few biological and non biological facts about cloves. Cloves are basically the bud area of their flowers. When the flower bud is pink that is, when it has not even bloomed properly, that pink bud is kept in the factory. In the factory they are artificially dried and we get the brown cloves. If you closely look into the brown clove, you will see the bud like structure with the middle portion swollen and the wing like structures all around the middle portion. This spice is hugely found in India due to its culinary importance, especially in portions of South India. It is in fact exported from South India to other parts of the world. This spice is also cultivated in Sri Lanka, mainly because of its medicinal benefits. Speaking of medicinal benefits let us discuss the medicinal benefits of cloves.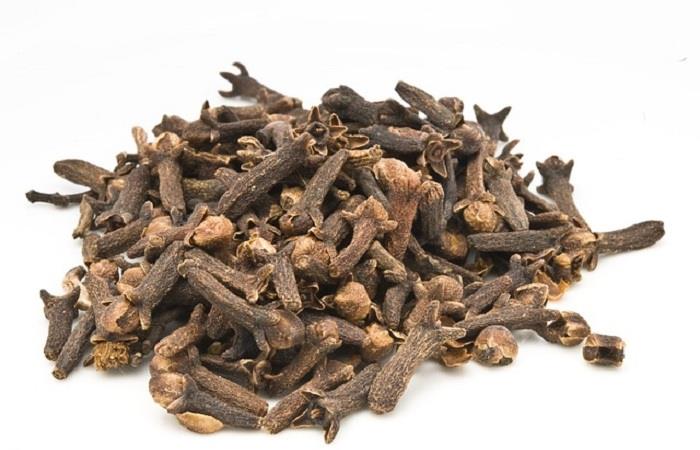 Medicinal Values of Cloves
I guess one of the most important medicinal benefits of cloves is related to dental care. Cloves are very good for tooth decay. This trait already mentioned in the article of medicinal value of onions chewing cloves helps in killing the bacteria in your mouth. Cloves are crushed in the factory to get a particular oil. If you apply this oil on your tooth and gums you will tet relief from the pain it is causing.
It has a lot of antioxidants. Chewing cloves help in improving your skin and making it more supple due to their antioxidant elements.
Due to the above mentioned medicinal benefit of cloves, contribute in speeding up the metabolism process and hence it helps maintaining a healthy immune system.
Did you know cloves help in repelling mosquitoes? It is the most useful home remedy against mosquitoes. Mosquitoes can't stand the smell of cloves, this same property we already seen in the topic medicinal value of neem.
Suffering from inflammations in your body? Cloves are anti-inflammatory agents. Do consult your doctor before consuming cloves. At times of inflammation of the organs you are supposed to be on medication which is made using cloves.
Cloves are the key ingredients of anti-diabetic medicines. It has very low calorie content and hence it is useful for treating diabetic patients. It is also considered to be one of the best medicinal benefits of cloves
Did you know cloves are good for the eyes? Yes, they have a high level of beta carotene,. You must have heard of this term. This is also present in carrots and are thus good for the eyes.
Cloves are anti-pathogens. That means, they can kill pathogen bacteria within the body.
Conclusion
When you cooked a chicken biriyani at home, due you ever think about this much medicinal benefits of cloves ever ? Well, now you know. In fact, you can try cloves to drive away mosquitoes. DO tell me how quick you got rid of the mosquitoes after using cloves.

Related Articles
Health Benefits of Pepper.