Medicinal Value of Pepper

Do you have serious problems of cough and cold? Tired of using medicines to cure cold? You can try some home remedies using pepper. Pepper is good for the skin and the organs in the body. Wondering how? Read this article to know more about the medicinal value of pepper


Introduction
Pepper is very good for stomach infections and lung infections. You must be knowing these two facts. But still there are so many other medicinal value of pepper which are unknown to us. The first and foremost importance of pepper is in culinary arts. In our Asian cuisine pepper is an unavoidable ingredient. A lot of people do not like their food too much spicy. Pepper is a good substitute in that case. Pepper is one of the ingredients in garam masala. But it is good for the stomach. You can also read about the medicinal benefits of cloves which is another ingredient in garam masala.


Some biological and non biological facts about peppers
When we say pepper, we actually think of black pepper. But the reality is that there are three kinds of peppers, black, green and white. Among these, black and white are the unripe and ripe forms of pepper respectively. They grow on a flowering plant and are mostly cultivated in India and Sri Lanka. From these countries, they are exported worldwide. Black pepper is specially prepared by ripping them off when they are green and drying them in the factory. Black pepper has huge benefits for cough and cold. Let us know more about the medicinal value of pepper.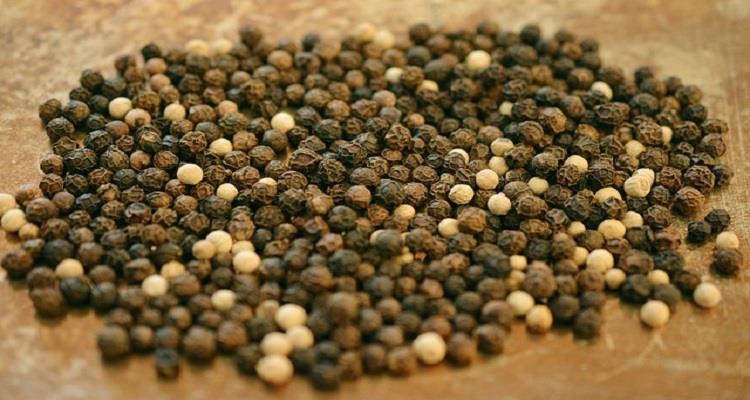 Medicinal Value of pepper
One of the most important medicinal value of pepper to mentioned first is it's ability to cure stomach infection. You must have heard from elders that if you have stomach problems then have a nicely prepared vegetable stew with black pepper. This helps in increasing the amount of hydrochloric acid in the stomach. Thus the stomach infections get reduced and the metabolism increases.
Just chewing black pepper helps in improving your throat condition. It helps in removing phlegm from your chest and reducing congestion in the lungs.
Just like cloves, pepper, either black or green, has a lot of antioxidants. It helps in reducing cellular aging and cell damage. Therefore, pepper is very good for the skin. They can help your skin glow without the application of any skin cream.
Cholestrol control is another important medicinal value of Pepper. Pepper is highly capable to decrease the amount of bad cholesterol in the body. We already read about this same attribute in the article medicinal value of onion So if your heart condition is such where your arteries have cholesterol deposition, then you may try this home remedy for few months. But one word of caution, people having heart blocks or people who have suffered heart attacks earlier, will need to first consult & take only the prescribed medicines by the doctor.
It is also an anti-inflammatory agent just like cloves and it prevents any kind of respiratory tract infection.
It is another home remedy for tooth decay or oral problems like cloves.
Lastly, pepper, especially black pepper, is used to cure gangrene among patients. Again a word of caution here. Direct usage of black pepper will not be helpful in gangrene. You will have to use the medicines prescribed by the doctors that contains black pepper as an ingredient.
Conclusion
In conclusion, I would like to say that the use of pepper in cooking is only one aspect the otherside which means medicinal value of pepper also have a significant role in our dailylife. Pepper is a good replacement for red and green chillies. A lot of people who suffer from stomach problems are advised to cook food without chillies. So in such conditions, they can use pepper. Do try recipes with pepper at home and also consume pepper in its raw form to get the health benefits.