Medicinal values of the fabulous fruit: Fig

Are you searching for a fruit which can help in reducing cancer, hypertension, diabetes, weight loss, weight gain etc.? In this article you will find the details of such a fabulous fruit which is a Fig. Fig has great health benefits and in this article is explained the values of figs one by one.


The Fig is a unique plant and unique fruits and belongs to Mulberry family. Fig is an inflorescence named Hypanthodium . Inflorescence means arrangement of flowers on a rachis. In this inflorescence many sessile flowers are arranged in a cavity inside. Fig is one of the sweetest fruits. Fig is a seasonal fruit and found in the western part of Asia. Dried figs are generally available throughout the year. Fig is known as Keystone resources.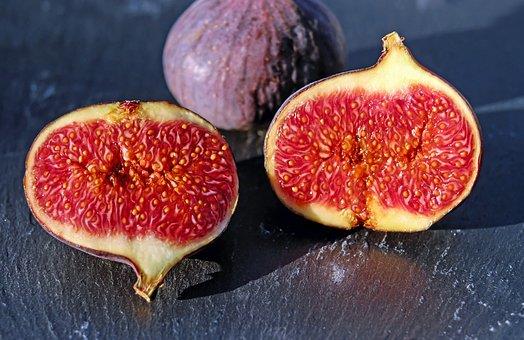 Other names of Fig
Fig is known with different names in different languages. Some of them are:
Anjeer – Hindi
Athi Pallu – Telugu
Teen – Arabic
Atti Pazham – Tamil and Malyalam
Anjura – Kannada
Dumoor – Bengali.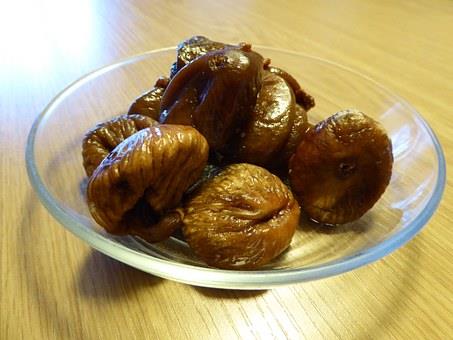 Medicinal value of fig Plant and Fruit
Fig plants and fruit have great health benefits. Different parts of fig plants are used for treatment of different diseases. The main parts of fig plants which have medicinal values are bark, leaves, roots, latex and fruit. The fig fruit contains minerals, vitamins and fiber which are essential nutrients. The main nutrients found in fig are Vitamin A, vitamin B1, vitamin B2, Calcium, iron, phosphorous, sodium, manganese, potassium and chlorine. The medicinal values of Fig are as follows:

Infection : Infection in human's body is generally due to bacteria, parasites, viruses and other germs. The leaves and barks of fig plant is used to minimize infection due to these bacteria, viruses and parasites.


Prevent Constipation : Figs are rich in fibers hence figs help in prevention of constipation and also help in elimination of diarrhea.


Weight Loss: Figs are generally given to obese people since figs are rich in fibers and helps to reduce weight.


Weight Gain : Generally figs are used to reduce weight but used to weight gain when taken with milk. Figs have high calorie hence a good fruit to gain energy and to increase weight.


Lower cholesterol : Figs have soluble fiber pectin, which helps in lowering the cholesterol from the body by mopping up excess clumps of cholesterol and help to excrete them from body.


Control Diabetes : Would you believe? Figs also help to reduce diabetes. Figs are rich in potassium (K) which regulates the amount of sugar in our body. So Figs must be consumed by diabetic patients daily.


Prevention of Hypertension: Hypertension is caused due to excess amount of salt. Figs are rich in potassium but have low amount of salt. Figs are a good source to reduce hypertension which is a common problem of modern age.


Strengthens Bones : Figs are rich in Calcium and phosphorous. Calcium reduce the risk of osteoporosis and phosphorous helps in formation of bones and helps in the re growth in the case of any damaged caused by various reasons.


Prevention of Macular degeneration : Macular degeneration is a common problem of old age and a phenomenon of aging. Due to macular degeneration we can loss our eye sight. Macular degeneration is a big cause of blindness. Figs help in prevention of Macular degeneration and help in prevention of aging.


Relief for throat pain : Figs are rich in mucilage content which helps in healing sore throats. The juice of figs is used to treat pain and stress on the vocal chords.


Preventing Cancer : Figs also reduce risk of different types of cancer like abdominal cancer, colon cancer etc.

Conclusion
So, there are many health benefits from fig. We should try to make fig an important part of our diet. Dried figs are available throughout the year and easily available in market.