Do mushrooms have any health benefits and medicinal value

Mushrooms are rich in minerals, fibres and antioxidants. But did you know that mushrooms are also capable of fighting cancers, heart diseases and other illnesses? Find out which mushrooms have the highest nutrient content.


All mushrooms are fungi and unlike plants do not go through photosynthesis. They get their nutrition from semi-decomposed plant parts. Interestingly, mushrooms also have no cellulose, instead, their cell walls are made up of chitin, which is similar to the outer frame of insects. Whether common button mushrooms or the more exotic varieties that are becoming available in markets today, mushrooms have excellent medicinal value. Not all mushrooms are the same, however.


Anti-Cancer properties

Studies have shown that some of the exotic Asian varieties of mushrooms, like enoki and maitake, have strong anti-cancer properties. Enoki mushrooms, which are slender and have a mild flavour, may have more anti-cancer effects than most other mushroom varieties.



Maitake mushroom extracts taken with vitamin C have been found to lower bladder cancer cell growth by as much as 90 percent. This mushroom may also be able to kill bladder cancer cells.

Shiitake mushrooms, which are more easily available in India, may have anti-tumor effects as well. The compound lentinan present in these mushrooms has been found to increase the survival rates of cancer patients. Shiitake mushrooms are believed to make the immune system fight against cancer cells more effectively.

Oyster mushrooms, which are the most inexpensive of exotic mushrooms, may also have some effects against cancer.

There is no evidence to suggest that common button mushrooms have an anti-cancer property.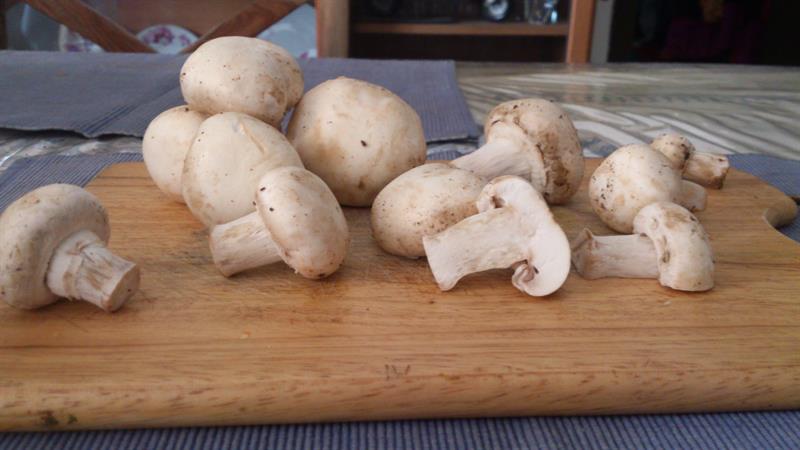 Other nutrients present in mushrooms, like Vitamin D, folate and selenium, offer further benefits against cancer.


Detoxifying protection against cell damage

Mushrooms are rich in antioxidants and selenium. In fact, mushrooms are one of the few fruits and vegetables that contain selenium. This mineral protects against free radicals. Free radicals damage cell membranes. They can also damage DNA and lead to faster ageing and age-related diseases.

Selenium has the ability to stop toxins and free radicals from damaging DNA and cells. That is why the antioxidant-rich mushrooms are so highly valued as supplementary foods.

Selenium is also known to prevent inflammation and lower the growth rates of tumours. It has been found to improve the body's immune response. It stimulates the body to produce more T-cells. T-cells attack cancer cells and other infected cells to remove them from the body.


Improvement of Diabetes Symptoms

Mushrooms are well-known as valuable foods for people with Type 1 and Type 2 diabetes. These foods are rich in fibre. Studies have found that individuals with Type 1 diabetes, who eat mushrooms regularly, have lower levels of blood sugar.

Individuals with Type 2 diabetes have also been found to have improved levels of blood sugar, insulin and lipids after including mushrooms in their diet.

A little mushroom goes a long way. A cup of portabella or shiitake mushrooms contain about 3 grammes of fibre.


Better heart health

Mushrooms are rich in fibre, vitamin C and potassium, which improve heart health. At the same time, they are very low in sodium and have zero cholesterol. Sodium and potassium work to keep the body's blood pressure balanced. Eating mushrooms can keep cardiovascular diseases at bay.



There is also some evidence to show that eating mushrooms rich in beta-glucans – like oyster mushrooms and Shiitake – can lower blood cholesterol levels by 5 percent.

Note that white button mushrooms, which are most commonly available in India, might also, have cancer-managing properties. When eating mushrooms, always make sure to thoroughly cook the mushroom to kill natural toxins. Also, mushrooms should be eaten as supplementary food. They should not be eaten in excess.


Nutritional value of mushrooms

Mushrooms are extremely low-calorie foods, with a cup of them containing just 20 calories. They are a good source for many minerals and vitamins such as zinc, selenium, potassium, folate, thiamine, riboflavin, niacin and vitamin B6.


A primer on mushrooms
When shopping for mushrooms pick ones that have no bruising and are firm, instead of limp
Pick the largest mushrooms rather than putting smaller buttons in your shopping basket. The flavours in mushrooms keep developing as they grow, so the bigger the mushroom, the more flavourful it would be
Do not leave mushrooms in the cling wrapping that they are sold in. Transfer them into a paper bag, or wrap them in a kitchen towel and store in the crisper in the refrigerator
Mushrooms begin to deteriorate and lose their nutrients quickly, use them quickly, within 4-5 days of bringing them home, no longer
Mushrooms should be washed just before they are ready to use. Avoid washing and storing them, it'll ruin them
Keep the stalk and the skin on the mushroom. Just rinse thoroughly under running water and chop, slice or quarter. Most of the nutrients in mushrooms are under their thin film of skin
Mushrooms cook fast. And if they are being added to something that has a longer cooking time, then the mushrooms should be added just before the dish is cooked, approximately 5-7 minutes before the flame is turned off