Gulkand and its myriad medicinal values

Gulkand may sweeten our 'paan' after a wedding feast. But not a lot of people know that it also has a lot of health benefits ranging from aiding digestion to treating ulcers and detoxifying the blood. Read on to learn more.


Gulkand or rose petal preserves is a sweet jam of rose petals with plenty of health benefits, according to traditional Ayurvedic medicine. Gulkand can be prepared at home by layering fresh rose petals with honey and sugar, and steeping for two weeks. It takes on a thick gooey consistency and it offers the following health benefits.


Fights heart diseases

Rose petals have been used in Indian and Chinese medicine for centuries to fight heart diseases. Recent research in China has brought up further scientific evidence to suggest that rose is one of the ten edible flowers with the highest levels of phenolics, which are known to have antioxidant properties.



While there is a lot more research needed to find conclusive evidence about the positive effects of rose petals on the heart, Ayurveda recommends 2 teaspoons of Gulkand daily for curing heart problems.


Detoxifying blood Impurities

Since rose petals are rich in antioxidant properties, gulkand will help your body to detoxify blood against the action of harmful free radicals. For blood detoxification, Ayurveda recommends taking gulkand as a regular tonic for the blood. One teaspoon of this sweet rose preserve taken twice a day will remove toxins from the blood.


Clears skin problems

The results of blood purification become evident on the complexion. Gulkand can help to clear up skin conditions such as acne, whiteheads, boils, dark patchy skin etcetera.


Mild laxative

Rose petals are a mild laxative. This makes gulkand a good tonic for constipation. Ayurveda suggests eating gulkand often, or taking six teaspoons of it with milk, before going to bed, if you are a patient of chronic constipation.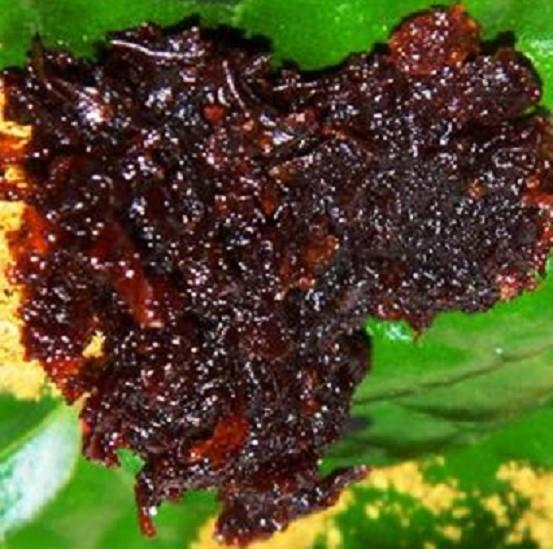 Antibacterial properties

Many studies have found the majority of rose petal varieties to have moderate to strong antibacterial effects. Varieties like Rosa rugosa have been found to fight against E coli, staphylococcus and other bacteria. In fact, one particular study published in the Asian Journal of Microbiology, Biotechnology & Environmental Sciences found that rose petals are even effective against a certain bacteria, Pesudomonas aeruginosa, that seems to be immune to most standard antibiotics.

This is why gulkand is very useful as an antibacterial on acne, blisters, boils, itching and scabs.


Treat nausea during pregnancy

Ayurveda recommends gulkand for offering relief to pregnant women suffering from nausea and vomiting. The ancient prescription is 2 teaspoons of gulkand in a cup of pomegranate juice.


Protection against heat-related problems

Gulkand has a cooling effect on the body. It helps to alleviate heat-related problems like lethargy, aches and pains, itching and exhaustion etc. It can also help to rejuvenate you in the heat of summer. It is also a cure for excessive heat that some people experience in their palms and the soles. Regular consumption of gulkand provides relief.


Potential anti-cancer properties

Some studies on varieties like Rosa rugosa suggests that the petals of rose may have cytotoxic or cancer cell-killing properties. Rose petals are rich in flavonoids and phenolic acids, which are believed to have anti-cancer properties against several types of cancers. More research is needed for conclusive proof that the rose petals in gulkand could help keep cancer at bay.



Caution: Avoid gulkand if you are diabetic. Instead, you can sprinkle fresh rose petals (making sure the flowers are organically grown) on salads and in sugar-free desserts to enjoy the benefits of the petals. In fact, rose petals may help with diabetes, according to recent research from China. This may be because of the presence of substances that lower the absorption of sugar in the body.


A quick overview of gulkand
Besides being an excellent revitalizer, gulkand has powerful antioxidant properties that provide many health benefits
It keeps the digestive tract healthy. Just a teaspoon or two of gulkand can prevent inflammation in the intestines. It also fights acidity and reduces excessive bile that can generate heat. Regular consumption of gulkand can also lessen symptoms of peptic ulcers
Individuals with mouth ulcers find relief from the symptoms after eating gulkand
Women suffering from painful period (dysmenorrhea) and heavy periods (menorrhagia) can regulate their periods if they consume gulkand every day for a period of six months
The rose petal preserve also acts as an excellent digestive aid, boosting the appetite, improving the digestion and eliminating common digestive problems such as flatulence, acidity and indigestion etcetera
It has immense cooling properties which can ward off heatstroke and nosebleeds in summer
A natural Diuretic gulkand can help individuals who suffer from fluid retention, as it increases urine production and eliminate excess water when eaten regularly
It prevents heavy perspiration and fights body odour
This sweet, gooey concoction also brings down stress levels and soothes the nervous system when consumed daily